'The Bachelor': Tyler Cameron Says Matt James Is Better for the Role and 'Having Tough Conversations'
Fans really wanted Tyler Cameron to become the bachelor after watching him on The Bachelorette. He turned it down but his good friend, Matt James will be the star. Cameron explained why James will be better at The Bachelor role than him.
Tyler Cameron turned down 'The Bachelor'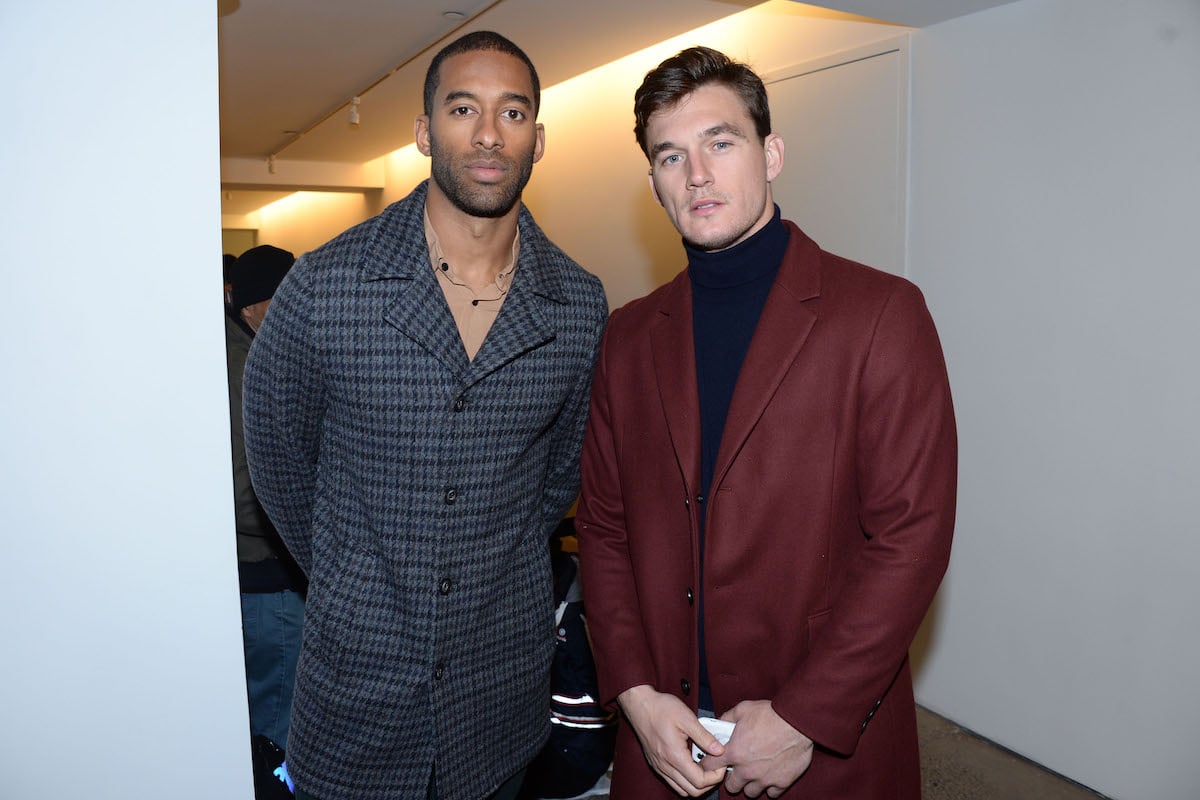 Many fans hoped the runner-up would become The Bachelor. He took some time to date people like Gigi Hadid after Hannah Brown. He's single again but he didn't want to find love through the show when he was offered it.
"It was something we talked about, but where I was at in my life, I just didn't think it was where I wanted to be," Cameron told ET online. "My heart wasn't in it, my dad was really sick again, and I was nervous and scared. I sat on it, thought about it, and…my heart wasn't [in] it."
He also acknowledged being the star is different from being a contestant. "My heart wasn't 100 percent there and that's something you have to be fully invested in. I was on the other side of it as a contestant and it was a much easier role," he said. Peter Weber got the role instead.
Matt James will be the star
The franchise announced early that Matt James will be the star of the next season of The Bachelor. James was originally cast for Claire Crawley's season.
"It's an honor," James said on Good Morning America. "I'm just going to lean into myself and how my mom raised me and hopefully when people invite me into their homes on Monday night they're going to see that I'm not much different from them and they see that diverse love stories are beautiful."
Cameron released a statement supporting his friend on Instagram. "Congrats to my brother @mattjames919 on being named the bachelor. This is all a testament of who you are as a person. Now the world gets to see the person you are and the heart you have. You can change the world. Proud of you and so excited for you. Not excited that somebody will be taking my spot as your snuggle buddy. P.S. Peep the drool," he wrote.
Cameron said 'better him than me for sure'
It looks like the former contestant is still happy for his good friend. He also doesn't seem to have any regrets about not doing the show.
"Being the bachelor and being the lead is a huge responsibility," Cameron said on HappE! Hour Instagram Live series. "Better him than me, for sure."
He explained why James would be a better bachelor. Cameron said he would struggle with "telling a girl that she's not the one." Rejection is a big part of being the star. "He's good about having those tough conversations," he explained. "A lot better than I am."
The former reality has made a turn in his career. Cameron has a Quibi show where he makes dog houses for the rich and famous called Barkitecture. We will have to wait to see if he'll still make an appearance on The Bachelor to help James.