'The Bachelor': Tyler Cameron Has Ideas About Why Peter Weber Is Keeping Victoria Fuller Around
The Bachelor 2020 has been nothing if not tumultuous. Peter Weber's contestants seem to be particularly ruthless and are willing to lie, cry, and be overdramatic in the hopes of winning the season. But, one contestant, in particular, seems to sticks out to fans as someone who is completely wrong for Weber. Cast member, Victoria Fuller has somehow made it to hometown dates and many people are completely baffled as to why. But, former Bachelorette alum, Tyler Cameron, has pretty strong opinions on Weber's true motivation for keeping Fuller around.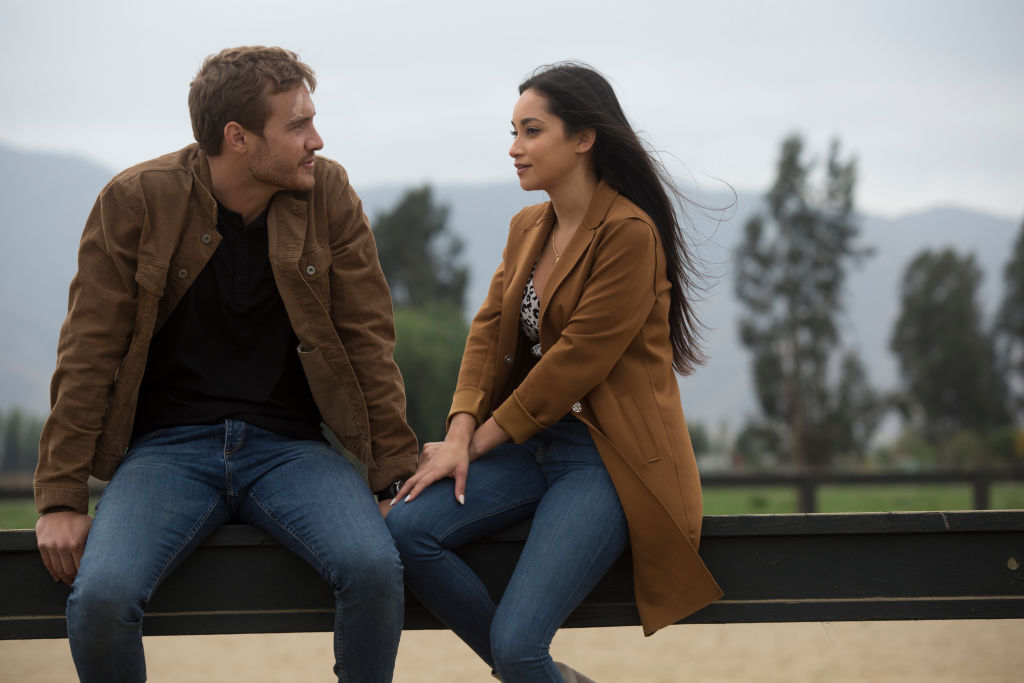 Victoria Fuller has had more scandals than any of the other contestants this season
Fans' mistrust of Fuller started before The Bachelor 2020 even began airing. When Reality Steve revealed that he received more negative stories about Fuller than anyone in Bachelor history fans couldn't help take note. "I've alluded to this earlier in the season about hearing things regarding Victoria, and I've basically spent the last month speaking with people in the Virginia Beach area, and I reveal everything that I've found. I can honestly say in all my years doing this, I have never had so many negative stories and as many people contact me about one person than I have this season with Victoria Fuller," Reality Steve wrote on Twitter.
Hometown spoilers
Later, Reality Steve revealed that Fuller allegedly had a history of sleeping with her friends' husbands. While this is still speculation at this point, there [Spoiler Alert] will be a confrontation about these accusations during Fuller's hometown date. It has been reported that due to this confrontation, Weber doesn't even make it home to meet Fuller's family. But, accusations aside, this isn't the first time on The Bachelor that Fuller has appeared to stretch the truth.
Chase Rice
Earlier in the season, Fuller was surprised with a one-on-one date where country singer, Chase Rice was giving a concert. Unbeknownst to the bachelor, Fuller and Rice had an intimate history with one another. While Fuller maintained that Rice was her ex-boyfriend, his story is that they only spent one night together. Additionally, on that same date, Fuller was completely freaking out about amusement park rides, citing her fear of heights. However, with a little sleuthing, fans found a photo of her skydiving on her Instagram page.
A quick recap of Fuller's time on The Bachelor 2020
For a while, Fuller seemed to stretch the truth about her personality as well. Early on in this season of The Bachelor, Fuller feigned concern about Weber not noticing her because she was more "shy" and "quiet", but as the season progressed, there were several instances in which Fuller was displaying some pretty "mean girl" qualities. Lately, she's been pretty prickly to Weber as well. In the past few episodes, she's run off from their conversations, been snippy and short with him, accused him of "always being in a mood", refused to make eye contact, interrupted him, etc.
Tyler Cameron shares why he thinks Peter Weber is keeping Fuller around
Fans of The Bachelor 2020 are positively floored that Weber chose to keep Fuller around yet again. Not only does she seem short with him, but she also doesn't seem into him or their relationship at all. Fans are at a loss as to what Weber could possibly see in her so late in the game. Fortunately, Weber's good friend, Tyler Cameron, has weighed in on what he believes to be the reason. In a recent interview on Strahan, Sara, & Keke, Cameron was admitted Weber's connection to Fuller is likely a more physical one. "He wants what he can't have and he wants to go to the fantasy suite with her, I think," Cameron admitted.
Fantasy suites
Of course, fantasy suite dates are overnight dates, where contestants can choose to spend time connecting in a semi-private way for the first time all season. The dates are also notorious for allowing the cast to get super intimate with one another. After seeing the remaining previews for The Bachelor 2020, it's clear that this season is no different. Only time will tell if Fuller even makes it to fantasy suite week.