'The Bachelor': Victoria F.'s Fantasy Suite Date Will Probably Be a Hot Mess
Fantasy Suites week is finally here! Though this season of The Bachelor is coming to an end, things are just starting to heat up in Bachelor Nation. Fans are still reeling over the fact that bachelor Peter Weber decided to keep Victoria Fuller after her train wreck of a hometown week. Despite her hot-and-cold feelings toward Weber, he decided he couldn't let her go just yet. Given the recent format change and Fuller's inability to open up, the upcoming Fantasy Suite dates are sure to be nothing short of entertaining.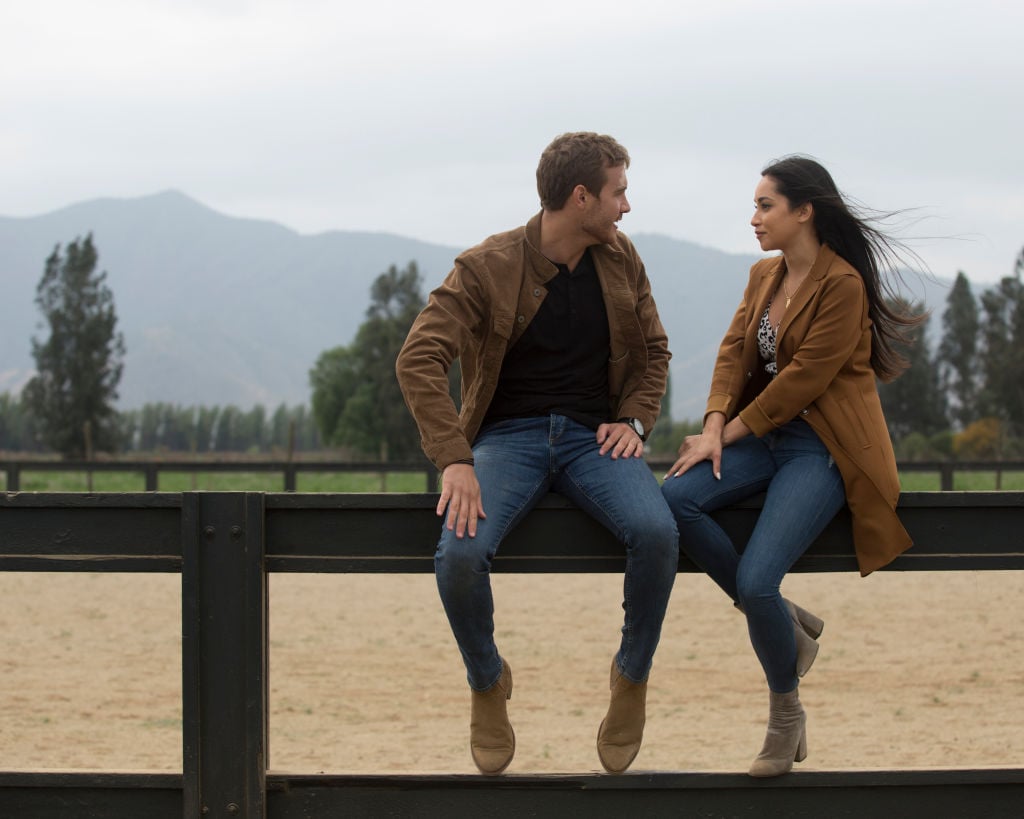 A quick 'Bachelor' recap
During hometown week, Weber got to meet the families of his final four and discuss his intentions with their respective parents. In speaking with Hannah Ann Sluss' parents, Weber learned her dad wouldn't give his blessing that easily. 
Meanwhile, Madison Prewett's family reminded her of the "decisions she [had] made for herself" regarding intimacy before marriage. And Kelsey Weier laid her heart on the line, professing her love to Weber only to be sent home without a rose. 
Peter Weber and Victoria F.'s Fantasy Suite 
So far this season, it's been clear that Weber is attracted to Fuller. Regardless of his attraction, Weber is still unsure about the drama surrounding Fuller and her past.
In a sneak peek for this week's episode, the two sit down to dinner to discuss "communication" because Fuller thinks "communication is probably, I don't know, the biggest thing in a relationship." Then, she asks Weber to spell out everything he needs from her. Frustrated, Weber explains, "What I need is that 100% confidence in knowing that I can always count on you." Then, Weber explains to Fuller how "it's no secret that [she has] tried, at some points, to push [him] away and tried to walk away."
Fuller replies with a lot of unsureness, shutting down after not being able to come up with the right words. "I just question everything, I guess," Fuller says without providing specifics. Despite Weber spelling out his needs for her just seconds before, the clip concludes with an "I don't know what you want" from Fuller. 
What else to expect during the Fantasy Suite dates
While the episode has yet to air, it seems there's going to be a lot of discussion around the drama that has infiltrated Weber and Fuller's blossoming relationship. 
The episode will also reveal more on the issue surrounding Prewett and her ultimatum. Prewett, who is saving herself for marriage, tells Weber she'll leave him if he sleeps with any of the other women during Fantasy Suites week. As the women of The Bachelor are wont to do, Fuller inserts herself into the conversation, saying, "Putting him in that position is so unfair. Are you kidding me?"
Plus, Bachelor Nation has a formatting change to look forward to. This season's Fantasy Suites will be unlike any other. "Apparently, all of us will be living together during Fantasy Suite week," Fuller said in a promo for the episode. 
With that said, it's going to be a Fantasy Suite week for the ages. Bachelor Nation will have to tune in to see how the rest of the dates go, as well as who will make it to the final two on this season of The Bachelor.