'The Bachelor': Victoria F. Responds to a Fan Who Asks if She's Adopted
Earlier this week, bachelor Peter Weber met his final contestants' families during the hometowns episode. Well, he met most of the families.
When he was on his Virginia Beach date with controversial contestant Victoria Fuller, one of his exes, Merissa Pence, came up to him and told him she knows the medical sales representative and doesn't trust her.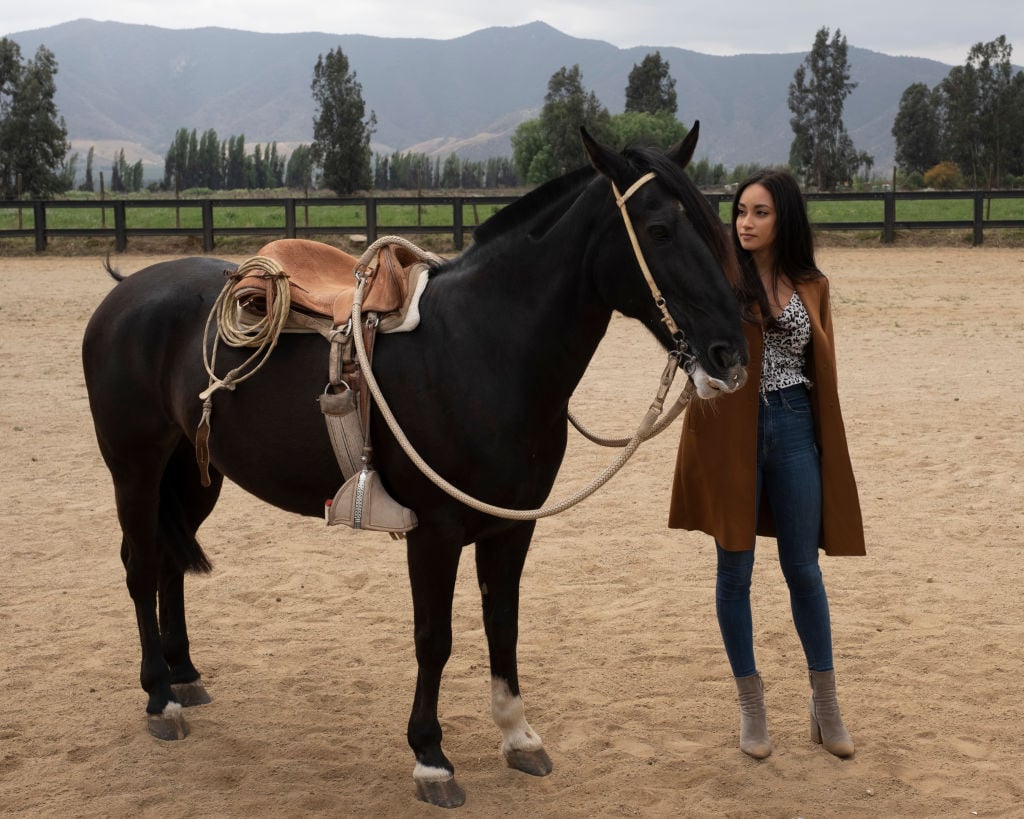 When Weber approached Victoria F. about the conversation he had with his ex, she became overwhelmed and walked away. The two parted ways before Weber even met the controversial contestant's family. At the end of the episode, a scene was shown of Victoria F.'s family talking about how they're going to address "Pilot Pete." There was also talk of the grandmother giving him one of her famous kisses.
Plenty of Bachelor Nation took to Twitter to make jokes about Victoria F.'s family waiting to meet Weber while they were arguing outside.
And some fans commented on the lack of resemblance between Victoria F. and her family.
"Is anyone else observing that Victoria F looks nothing like her family? I ain't judging just missing something," tweeted one fan.
Victoria F. tells a fan she's not adopted
On a recent Instagram post of Victoria F.'s, one fan asked if she's adopted.
"are you adopted jw," they commented.
"no. My biological father passed away when I was 19. But my step dad is my world!" Victoria F. responded.
The question (and response) inspired quite the conversation on the contestant's Instagram.
Some of the show's fans agreed that Victoria F. didn't resemble the rest of her family. And some people felt the question was "rude."
"it would explain a lot that's for sure," wrote one person.
"why do you think it's okay to ask? Jw!" commented another.
"i think it's rude to break up relationships and manipulate people," the initial questioner shot back, referencing the comment Weber's ex made to him about how Victoria F. has broken up relationships.
Victoria F. is headed into fantasy suites
Despite Weber never meeting her family, Victoria F. is heading to fantasy suites next episode. In the preview, we see that the women will all be living together during the fantasy suite portion of the season, which is sure to encourage extra drama.
We also know Weber's in love with Victoria F. because in the preview he says he's in love with all three women.
Right now, it seems much of the coming episode's focus is on Madison Prewett telling Weber she's waiting to have sex until marriage, and she doesn't want to proceed with the show if he sleeps with other contestants.
There's a preview of Victoria F. calling Madison's "expectations" "disgusting." We'll just have to wait and see how everything plays out.
Read more: 'The Bachelor' Hometowns: That Wasn't Kelsey Weier's Family Home