'The Bachelor' Why Savannah Mullins Wishes She Wasn't 'Scared to Talk to' Victoria Fuller
This season of The Bachelor certainly has had its fair share of interesting contestants. But, perhaps none were as polarizing as Victoria Fuller e.g. Victoria F. Hailing from Virginia Beach, Fuller captured Peter Weber's attention right from the beginning. But, while Weber seemed to be enamored with her fiery personality, Bachelor Nation wasn't completely sold. Fuller's relationship with Weber was nothing short of tumultuous, and that's just the tip of the iceberg.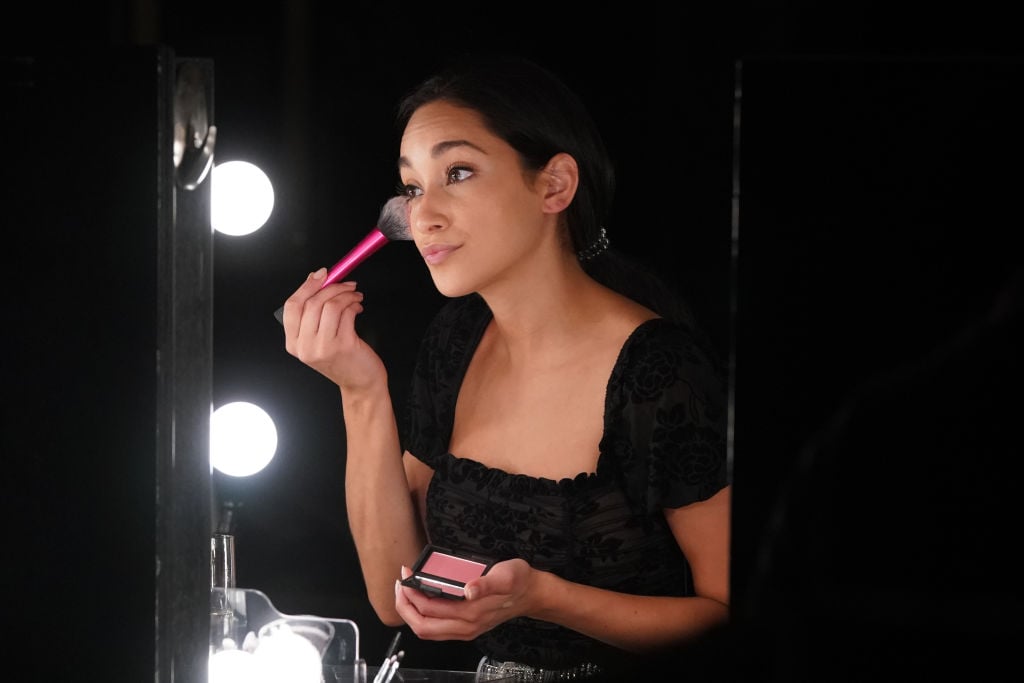 A quick recap of Victoria Fuller's time on The Bachelor 2020
Rumors about Fuller's character and past began swirling before The Bachelor even aired. Reality Steve reported that many people had made accusations that she'd broken up several marriages in the past. Furthermore, it came to light that Fuller had modeled for a company that used white supremacy phrasing and received a DUI prior to her time on the show. On-screen, Fuller wasn't faring too much better. She had a particularly nasty confrontation with Alayah Benavidez, was in constant spats with Weber, was surprised by her alleged ex-boyfriend, Chase Rice, and was confronted about the "homewrecker" rumors on her hometown date.
But, despite all of the drama, Fuller made it all the way to the final three. Weber chose to believe her side of things over his ex-girlfriend, Merissa Pence, and they began to talk through the poor communication in their relationship. What's more, many fans of The Bachelor felt that Fuller redeemed herself during the Women Tell All after apologizing for some of her less than acceptable behavior and denying all claims that she'd broken up marriages.
Fuller reflects on her relationship with Peter Weber
On March 3, 2020, Fuller took to her Instagram page to reflect more about her time on The Bachelor and to thank Weber for his patience. "Pete— Thank you. Thank you for teaching me about myself, even when I didn't want to know. Or when it was unpleasant. But most of all teaching me that I'm worth it. Thank you for always pushing me to get to the root cause & never judging me along the way. You showed me what kindness truly is. What patience means in a relationship. You showed me the definition of a good thing. & you showed me that I can be loved unapologetically with all my flaws. For that I am forever grateful for you," Fuller began.
The Virginia Beach native continued on to send best wishes to the bachelor ahead of his finale. "I'm excited to see where life takes you & I have all the respect in the world for you. You're doing great sweetie. Cheers xx," she wrote. Fuller's post was fairly well received. It quickly garnered over 100,000 likes and fans and fellow contestants were quick to show her love and support. One fellow castmate that stood out was Savannah Mullins. Mullins shared that she wished she would've taken the opportunity to get to know Fuller sooner because she now knew her to be extremely kind-hearted.
Fellow cast member, Savannah Mullins shows her love on Instagram
"I wish I wouldn't have been so scared to talk to you at first because once I did you were nothing but so ridiculously kind to me and I saw what a beautiful heart you had. Easily one of the most hilarious, witty, and beautiful women that have ever been on this show. Your grace and strength through this process has been incredible and I really admire you for all of it. You're worth it x a million VF! Can't wait to see what's in store for you💜," Mullins wrote about her Bachelor castmate.
Fuller seemed incredibly moved by Mullins' comment and responded in kind. "Aw sav♥️♥️ this is so sweet. Literally brought tears to my eyes. Thank you so much. It means more than you'll ever know. I can't wait to see what this world has in store for US. The future is so bright & I'm so happy you're apart of mine," she wrote back. It's clear that no matter how Bachelor Nation may feel about Fuller, most of her castmates turned friends truly have her back. Only time will tell if she joins the cast of Bachelor in Paradise this summer and is able to convince the rest of the skeptics.