'The Bachelor': Victoria F Modeled for a 'White Lives Matter' Clothing Campaign
While The Bachelor drama may be heating up on the screen, it seems even hotter behind-the-scenes. At the epicenter of this drama is Victoria Fuller from Peter Weber's season of The Bachelor. So far, Victoria F. is known on the show for crying and speaking candidly about her insecurities. On this week's episode, she confessed to Weber that she didn't know if she was cut out for the show. She shared that her personality was not as confident as other girls and that Weber only knew her as the "girl who whispers."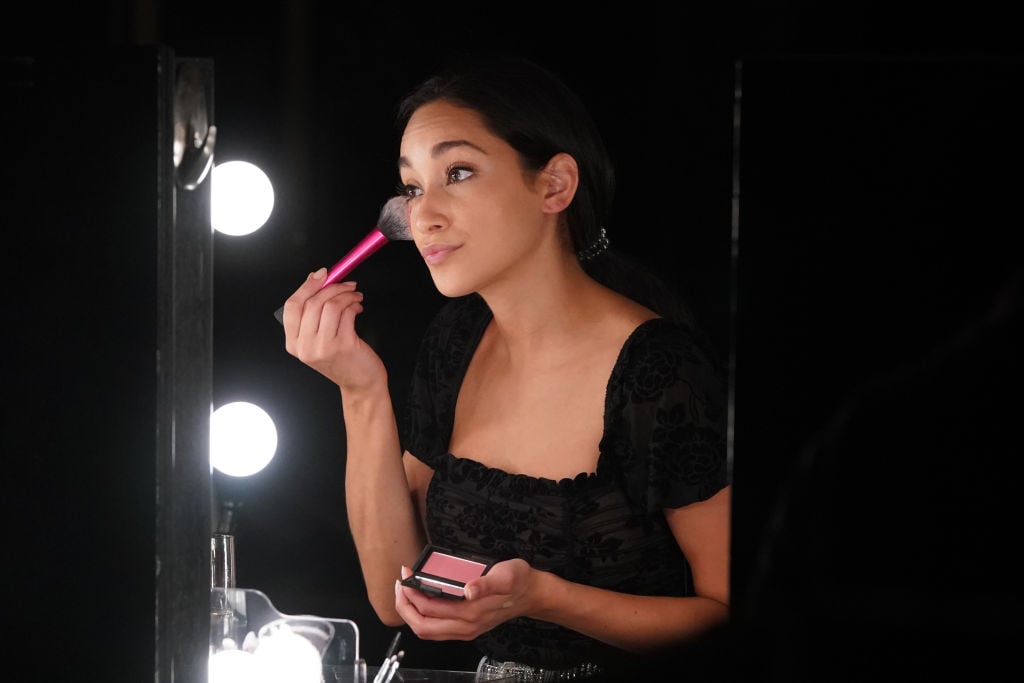 But, despite her self-proclaimed lack of confidence, Victoria F. managed to snag Weber's attention. She went on to receive the group date rose despite being bested in the Revolve modeling competition by Hannah Ann. As Hannah Ann is a model, many felt the competition was rigged. However, it turns out that despite her anxious behavior, Victoria F. has done some modeling herself, Unfortunately, the modeling has left most of Bachelor Nation displeased with the Virginia Beach native.
Victoria F modeled White lives matter clothing
Photos of Victoria F. have surfaced where she is donning clothing and accessories that say "white lives matter" on them. The clothing company also has attire featuring the Confederate Flag. While technically the company claims to be about the conservation of white and blue marlins, which are fish, Bachelor Nation is not impressed by the racist imagery and slogans the company chose to use to promote their alleged mission.
"Making a shirt using a racist slogan from the white supremacy movement "as a joke" is still terrible idk how that's unclear," one fan wrote on Twitter. "Even if this campaign does refer to fish, they're using racism to make a point. Not a good look for her, who we probably already don't like," another Bachelor fan tweeted about Victoria F's involvement with the clothing company. Unfortunately, this isn't the only drama that The Bachelor contestant has been a part of.
Reality Steve weighs in on The Bachelor contestant
Back in October, Reality Steve (who is famed for his ability to spoil The Bachelor franchise shows) released a fairly intense statement about Victoria F."I've alluded to this earlier in the season about hearing things regarding Victoria, and I've basically spent the last month speaking with people in the Virginia Beach area, and I reveal everything that I've found. I can honestly say in all my years doing this, I have never had so many negative stories and as many people contact me about one person than I have this season with Victoria Fuller," Reality Steve wrote about The Bachelor cast member.
Victoria Fuller claps back on Instagram
When the statement reached Victoria F, she denied what she called rumors, but stated that she would address them at a later date. Of course, this was back in October and she has yet to make further comments. "I'd like to start off by saying thank you to all of my family & friends for the overwhelming support. Even to the strangers who have reached out to show me kindness. THANK YOU. The RUMORS you are hearing are FALSE. There will be a time & place where I can defend myself, but for now I choose to wait," she shared. Only time will tell what her trajectory on The Bachelor will be. But for now, things aren't looking good.