'The Bachelor': Victoria F. Got the 'Golden Edit' on 'Women Tell All' and Is Heading to 'Bachelor in Paradise'
After a disastrous season, fans were sure Victoria Fuller would not get invited to Bachelor in Paradise (BIP). However, after "The Women Tell All" episode of Peter Weber's season, fans believe we are sure to see her again.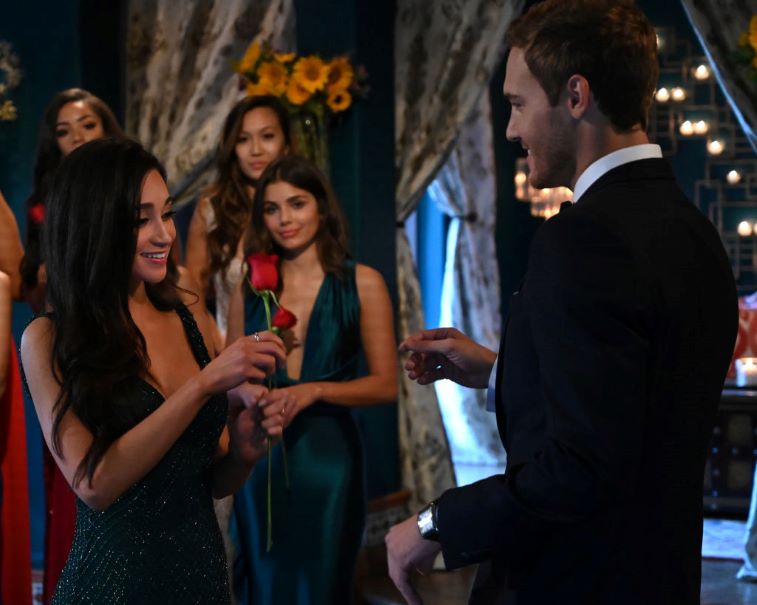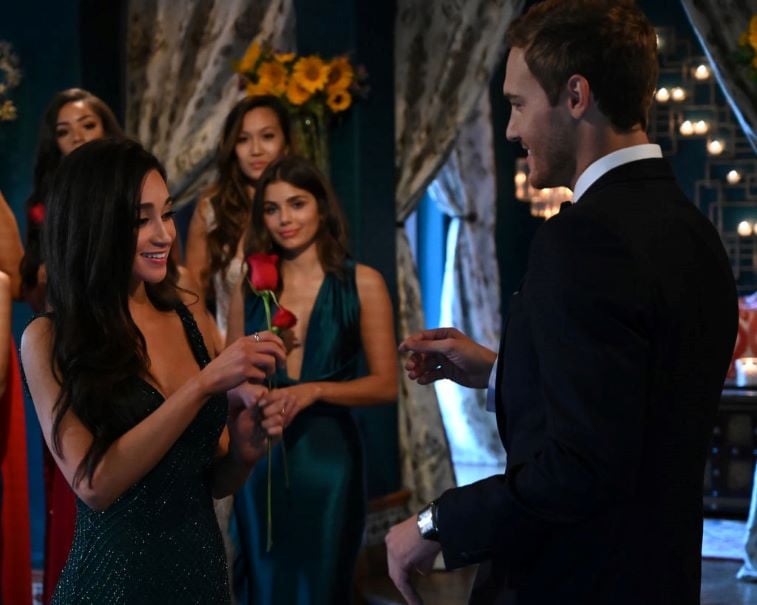 What happened on 'Women Tell All' with Victoria F. compared to regular seasons?
Fans who watch every season of The Bachelor know that Chris Harrison does not go easy on the contestants during the "Women Tell All." He has this delicate way of pushing and prodding until he gets out of them what he wants. However, somehow, Victoria F. didn't get the typical treatment. 
"She gets an easy and light edit," according to the Bachelor Fantake. "No mention of the Marlins debacle. No mention of the bullying, which is interesting considering the segment that happens later on the tell-all."
Harrison briefly mentions Weber's ex-girlfriend, Merissa Pence, and asks if what the woman said about Victoria was true. Is Victoria a home-wrecker? She denies the claims, and Harrison is okay with it. He accepts her answer without any further questioning. It seems a bit different from the host we are used to. 
Then the cameras flash to a few audience reactions which show warmth and compassion for Victoria.
Why does the Bachelor Fantake think Victoria F. got the 'golden edit?'
"What this tells me is to get ready to see Victoria F. in Paradise. She got a golden edit," he continues in the video recap. "So, I have to imagine that's the reason why. They want to throw her into Paradise and see what happens."
The Bachelor Fantake is a fan who posts a 10 to 15-minute recap of the episode each week with hilarious commentary. He has over 70,000 subscribers on YouTube and is growing. You will often find mention of his take throughout The Bachelor subreddit. 
He makes a good case for the "golden edit." The YouTuber points out that Victoria was interviewed very lightly by Harrison, the audience reactions were empathetic, and even a few of the other contestants gave her a standing ovation. It looks like we might be seeing her in Paradise, after all.
Many fans are in an uproar over the light edit we saw of Victoria F. on the 'Women Tell All'
"Omg! They gave Victoria F. such a PASS!" wrote one fan on YouTube. "Chris Harrison just accepted that 'bail out' and moved on. Mind you, despite all the episodes and even this tell-all, she never once out-and-out denied any of the allegations."
Many viewers are not happy about what happened, but they can see where the producers are going with this. Victoria was one of the contestants that fans did not like this season; however, she brings a ton of drama. The producers want the drama, so they have to make her seem a little more likable.
"Chris complimented her personality," added a fan on Reddit. "WTH is up with that? He/producers wants her on BIP? [That's the] only thing I can think might cause compliments to an immature girl whose favorite word is 'like,' cries between every 'like,' & is rumored by many to have broken up several of her close friend's marriages!?!?!"
Bachelor in Paradise will air early August 2020, with the cast being announced in June. It looks like we will have to wait and see if they bring her back for more crying and "likes." 
Read more: 'The Bachelor': Shiann Defends Victoria F. For White Lives Matter Scandal — 'She's One of Those Pure People'