'The Bachelor': Victoria Fuller and Chris Soules Break Up Because She Refuses to Move to Iowa
The Bachelor contestant Victoria Fuller made headlines this spring when she was spotted quarantining with former Bachelor lead Chris Soules. She confirmed in July 2020 that the two were "really happy." However, on the Viall Files podcast on Sept. 9, 2020, Fuller admitted that the two broke up.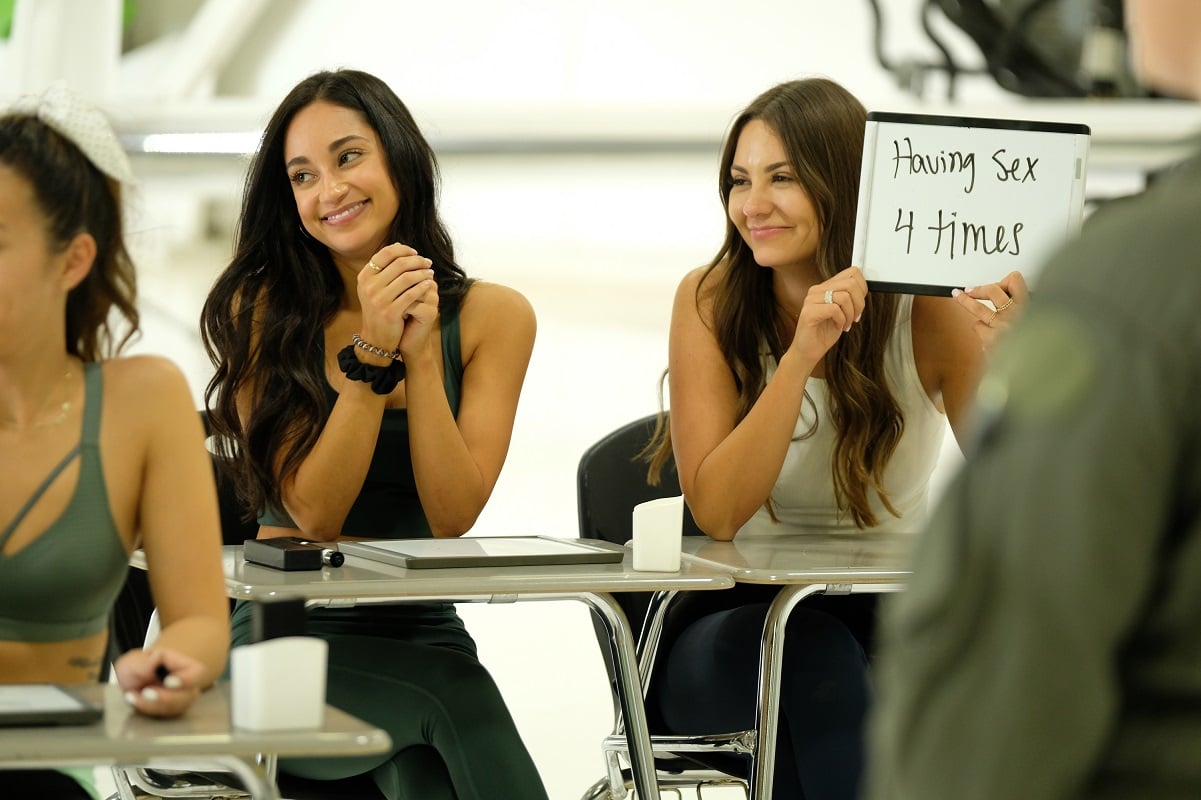 How did 'The Bachelor' couple Fuller and Soules meet?
Chris Soules was The Bachelor lead for season 19. He proposed to Whitney Bischoff during the finale, but the couple split up on May 28, 2015.
Victoria Fuller placed third on Peter Weber's season of The Bachelor. She met Soules through fellow contestant, Kelsey Weier. Miss Iowa suggested that the two would be a great couple.
"She was like, 'I think he's single, and he's very attractive, you should talk to him," Fuller told People on July 21, 2020.
RELATED: 'The Bachelor': Could These 3 Chase Rice Songs Be About Victoria Fuller?
The Iowa native and fourth-generation farmer does not send out direct messages on Instagram. Fuller admits that he's not the most tech-savvy person.
"He ended up texting me [in March], and we connected," Fuller explained. "Some people said he slid into my DMs, but he literally owns an iPhone 2 and can barely send out a text! But if he had, I would have responded."
They were both very nervous about the meeting; however, they immediately clicked. The two have been dating for four months and are enjoying each other's company.
"We're really happy," Fuller continued. "The last few months have been really special for us. We're enjoying each other!"
However, the relationship didn't last long.
Victoria Fuller explained why she and Chris Soules broke up
"I am just living my best life," Fuller told former Bachelor Nick Viall on the Viall Files podcast. "We went a separate direction, but I, like, respect him so much, and I think he's an amazing man. I just think that right now, I'm in a different place than he is."
The 26-year-old explained that she does not want to move to Iowa, where Chris Soules is a farmer.
"I'm not moving to Iowa anytime soon, so I just want to focus on me," she continued. "It's been so much about other people this year, that I just really want to hone in on what I want to accomplish."
RELATED: Bachelor Nation Stans Victoria Fuller and Chris Soules Over Peter Weber and Kelley Flanagan
She explained that she learned a lot about farming and corn while quarantining with Soules, but she's not ready to move across the country.
"I still talk to him all the time. I think he's amazing," Fuller added. "We are a lot alike, but I just want to focus on myself right now."
The reality TV contestant feels that Soules needs to find someone who is going to settle down with him on the farm.
"He is an amazing man and he deserves somebody super awesome who's willing to go to Iowa and live in Iowa and right now, I'm not there yet. Maybe I will be in a couple [of] years," she concluded.