'The Bachelor' Contestant Victoria Fuller Finally Reveals How She Met Chris Soules — There Were No DMs
'The Bachelor' couple Victoria Fuller and Chris Soules are official! Find out exactly how the two met.
Bachelor Nation got a sweet treat on July 21, 2020, when former contestant Victoria Fuller finally spilled the tea on her relationship with Chris Soules. Fans love hearing the way Fuller and Soules met, and that he didn't simply slide into her DMs.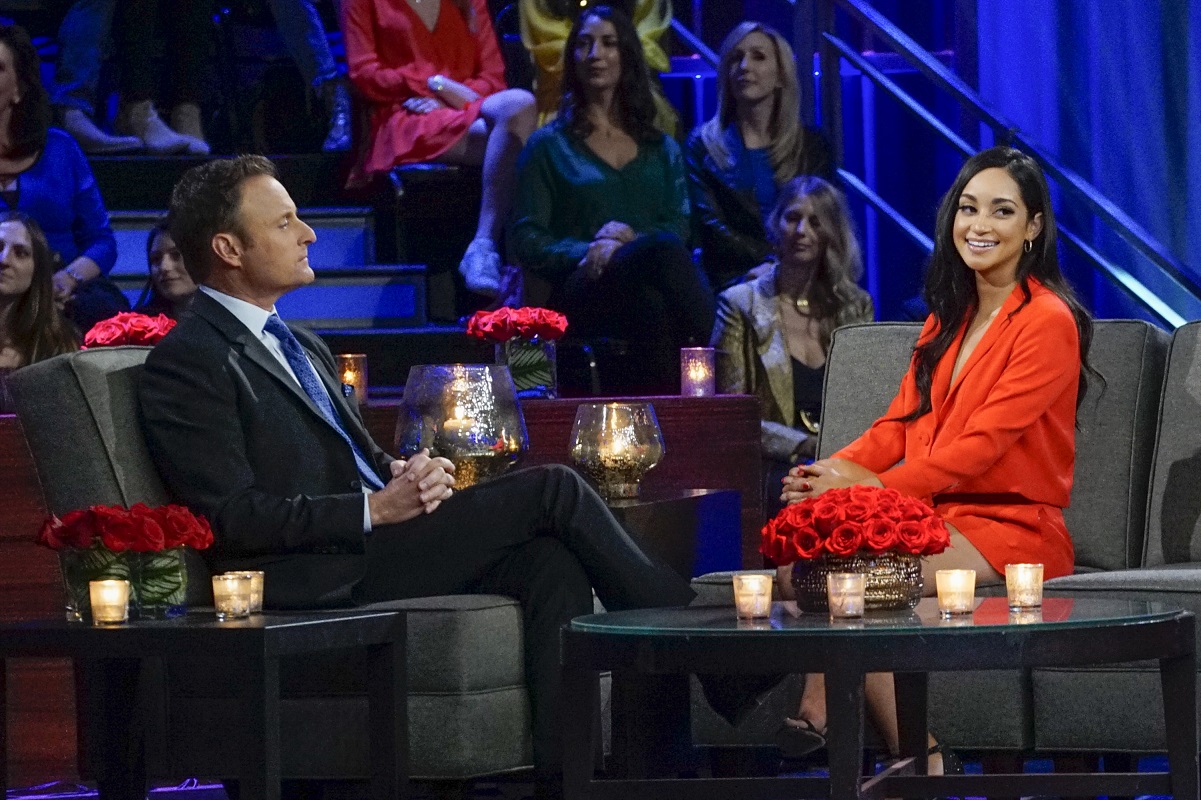 'The Bachelor' fans suspected the Fuller Soules relationship since April 2020
On April 15, 2020, The Bachelor spoiler king Reality Steve shared that Fuller and former Bachelor Soules were in Iowa together quarantining. 
"One of the more random Bachelor 'couples' that I can't say I ever would've guessed," shared Reality Steve. "I don't know how long this has been going on or how serious it is, but I can confirm that Victoria Fuller is currently together in Iowa for the week with Chris Soules. Discuss."
After the announcement, fans noticed small things that confirmed the rumor. Both Fuller and Soules shared a photo on their Instagram of the sunrise over the same field. Then on June 2, 2020, Fuller wrote back to a fan who criticized her, "I have a bf."
An unnamed source told Us that Soules slid into Fuller's DMs on Instagram. However, the 26-year-old from Virginia Beach laughed at how impossible that was.
How did 'The Bachelor' contestant Fuller meet Soules?
 Fuller met the former Bachelor Soules through a fellow contestant from Peter Weber's season — Kelsey Weier. Miss Iowa USA suggested that the two would be a good match.
"She was like, 'I think he's single, and he's very attractive, you should talk to him," Fuller told People on July 21, 2020.
The Iowa native and fourth-generation farmer does not send out direct messages on Instagram. Fuller admits that he's not the most tech-savvy person.
"He ended up texting me [in March], and we connected," Fuller explained. "Some people said he slid into my DMs, but he literally owns an iPhone 2 and can barely send out a text! But if he had, I would have responded."
They were both very nervous about the meeting; however, they immediately clicked. The two have been dating for four months and are enjoying each other's company. 
"We're really happy," Fuller continued. "The last few months have been really special for us. We're enjoying each other!"
How do 'The Bachelor' fans feel about the Fuller and Soules relationship?
"Excuse you, WHAT??" wrote one shocked fan on Reddit. "I never thought we'd get an update like this!! It's Christmas morning!"
Fans are ecstatic about the relationship announcement between Fuller and Soules. 
"Hearing her talk about him is warming my bitter cold heart," added another fan.
Other viewers add that they enjoy this relationship more than Weber and Kelley Flanagan's. However, it is in part because it is so secretive. 
"All we see is a glimpse of their relationship in rarely seen Instagram photos," one fan pointed out. "There are no ads from them monetizing their relationship, no silly Tik Tok dances, no drama, US Weekly stories or podcasts. It's early, but maybe these two will show others how a relationship can be successful if you just don't share your life to social media followers every second."
Fans are wishing Fuller and Soules all the best in their long-distance relationship.