'The Bachelor': Victoria Fuller Posts About 'Farm Life' Amid Chris Soules Quarantine Rumors
Former bachelor Chris Soules and former Bachelor contestant (from Peter Weber's season) Victoria Fuller have reportedly been spending time together in Iowa.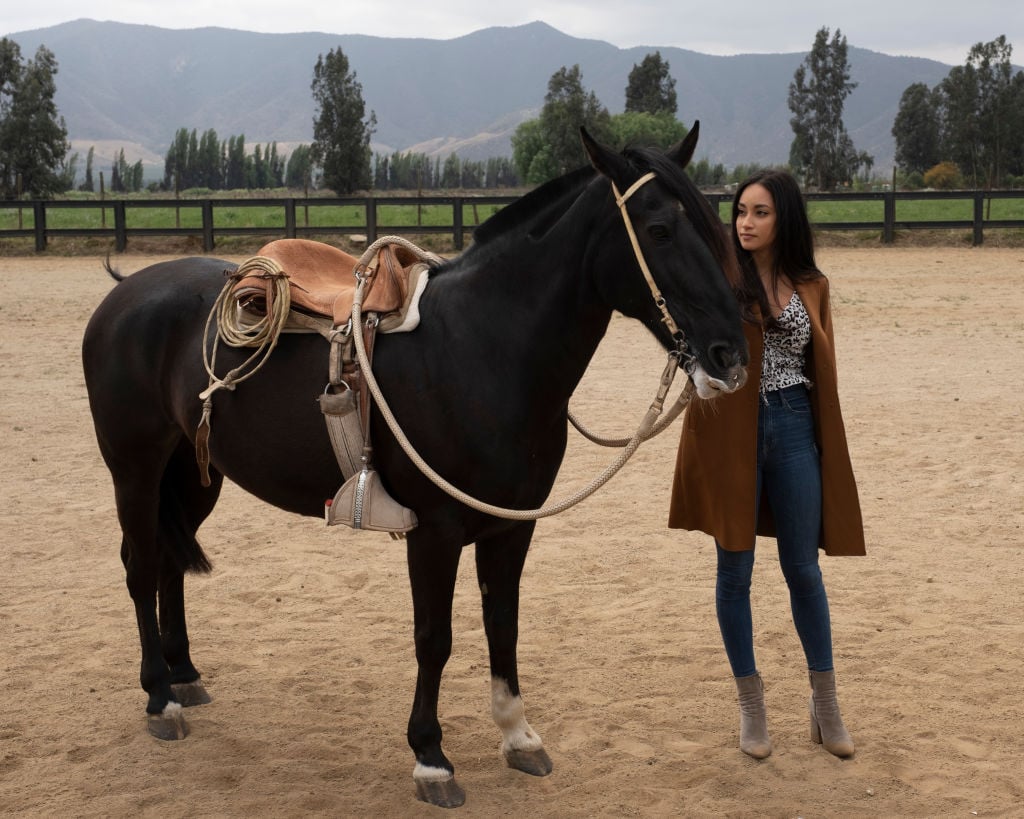 On April 15, Reality Steve tweeted: "(EXCLUSIVE): One of the more random Bachelor "couples" that I can't say I ever would've guessed. I don't know how long this has been going on or how serious it is, but I can confirm that Victoria Fuller is currently together in Iowa for the week with Chris Soules. Discuss."
The reaction was pretty much unanimously negative.
"Holy trainwreck, Batman," wrote one fan.
"Match made in…prison?" wrote another.
And plenty of people commented on the fact that Fuller was traveling during the coronavirus (COVID-19) pandemic.
Victoria Fuller and Chris Soules
Bachelor fans will remember that Fuller placed third on Weber's season. She was sent home after fantasy suites. Soules was first introduced to Bachelor Nation in 2014 when he was a contestant on Andi Dorfman's season of The Bachelorette. As the bachelor, he got engaged to Whitney Bischoff. The couple went their separate ways in 2015.
On April 15, Us Weekly reported that it was Soules who reached out to Fuller.
"Chris slid into Victoria's DMs," a source told the site. "He apparently DMs a lot of people."
Then, on April 22, Soules and Fuller shared similar Instagram stories showing off what looked to be the same beautiful farm sunrise. Fans felt the posts all but confirmed that the two were indeed spending time together.
Victoria Fuller is embracing 'farm life' with Chris Soules
And if you need any more proof, Fuller posted a photo of herself posing on a coffee table in Arlington, Iowa with the caption: "Farm life." The post doesn't feature Soules, but it definitely places the controversial contestant in Iowa.
Plenty of Fuller's friends commented on the post to show their support.
"Farm life looks good on you 😍" wrote one person.
"love you sm my lil country gal 💛🌽 🌾 butttt….can u come home already wtf," commented another.
"Hunni she loves a farm life 👩🏻‍🌾" wrote Sydney Hightower (also from Weber's Bachelor season).
Some fans were happy to see Fuller confirm the rumors.
"Okay well she just confirmed the rumors! She's with Soules!!!" wrote one fan.
"welcome to farm life! Hope you and Chris are enjoying quarantine together," commented another.
In December 2019, Soules told Us Weekly that he had just about "given up" on finding the love of his life.
"I just think you know when you know, when you find it," he said. "I'm getting old enough to kind of learn that it's just about, like, when it's time, it will occur."
Soules also said that he didn't have a timeline in mind regarding when he wants to get married. "I used to a long time ago, but as time goes by, I'm healthy, I'm semi-young, and when I meet the right person, it will be the right time," he said.
Read more: How Long Have Peter Weber and Kelley Flanagan Been Dating?