'The Bachelor' Villain Shanae Ankney Tells Fans They 'Didn't Get a Look Into the Real Me'
'The Bachelor' villain Shanae Ankney might have taken a step back from social media for a while, but now the Ohio native is back and this time, she has a message for fans of the show.
This season of The Bachelor with Clayton Echard is almost to the midway point, and it looks like villain Shanae Ankney is ready to hit the road on her redemption tour. Shanae, who bullied a few different girls on Clayton's season, didn't seem like she could handle the heat from fans of the show a few weeks ago, and she deleted her Instagram account. However, it wasn't long before she returned to try and explain her side of things.
[Warning: This article contains spoilers for Clayton Echard's season of The Bachelor.]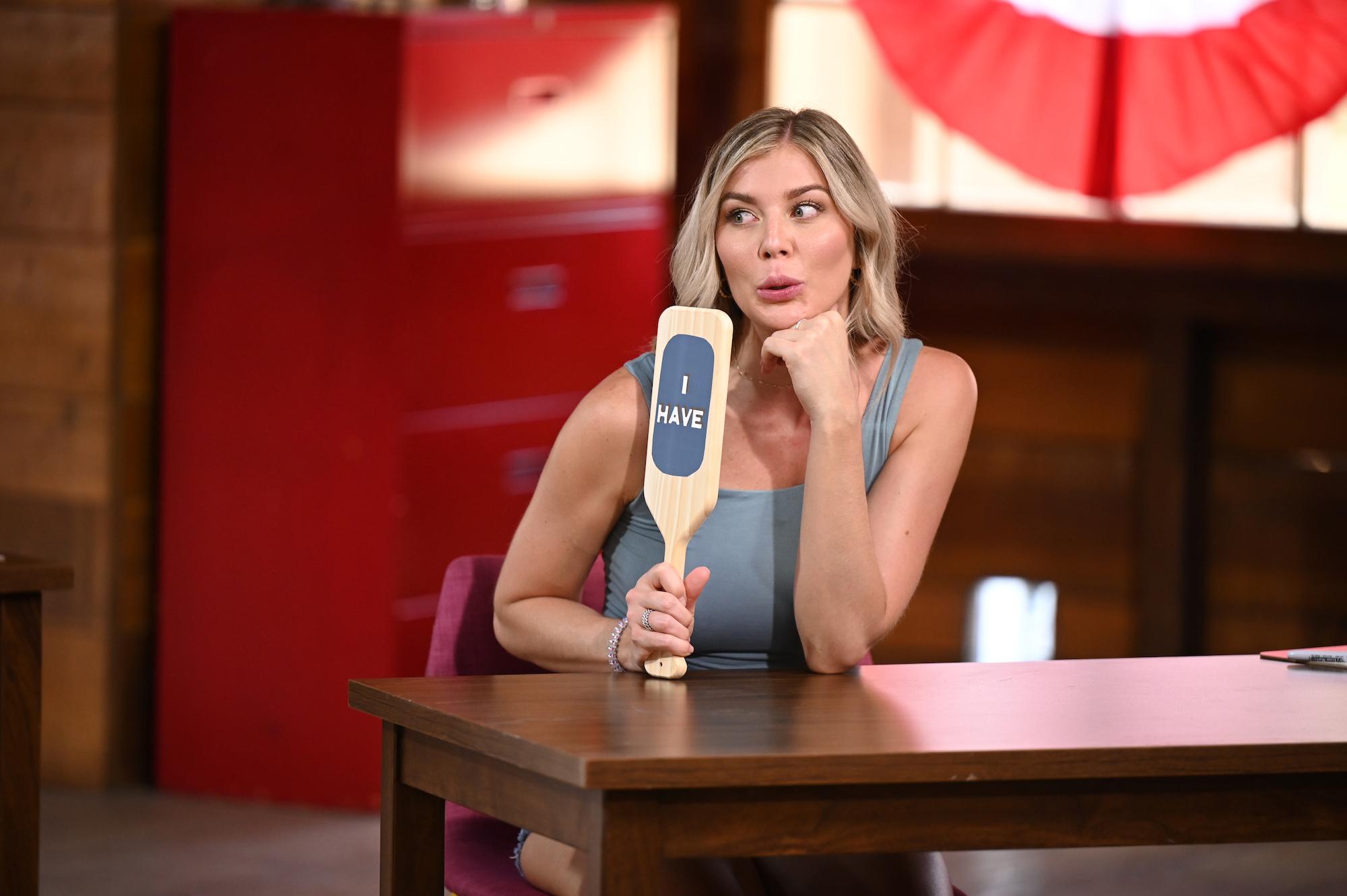 Shanae Ankney bullied a few of her fellow contestants on Clayton Echard's season of 'The Bachelor'
Every season of The Bachelor requires a villain. They spice things up, and they add that little bit of drama fans enjoy watching from the comfort of their own homes. However, on this season of The Bachelor, Shanae took her role of villain far too seriously. When she first targeted Elizabeth, it seemed to come out of nowhere. Even when Elizabeth tried to apologize, Shanae refused to listen. It all came to a head when Shanae cruelly mocked Elizabeth's ADHD diagnosis on camera to the producers.
When other women, like Genevieve Parisi, tried to stand up to her, they became another target for the Ohio native. When Genevieve and Shanae won a two-on-one date with Clayton, she told Clayton that Genevieve only pretended to like him. On top of that, when she scored some alone time with the producers, she openly admitted she used tears to manipulate certain situations. In this instance, she was thrilled she was finally able to muster up some of her own tears for her previous moment with Clayton.
Shanae Ankney clapped back at fans of 'The Bachelor' in an Instagram post
After deleting her account a few weeks earlier, The Bachelor villain finally returned to social media. This time, Shanae included a message for the show's fans and a video of herself wearing hunting attire.
"Woah! What a wild ride it's been. Yesterday I had the opportunity to spend the day with my dad, my first love, and I'm so thankful for this special relationship in my life. As we were making donuts and hauling a$$, I took some time to reflect on this journey of a lifetime.

I want to thank all of 'my homies at home and my family for supporting me through this journey.

For those of you who don't know me, I wanted to share a few things. If you choose to judge me on the five hours of footage you've watched, I'm sad you didn't get a look into the real me. And if you were so quick to say you would never be 'so mean to someone' while simultaneously sending me hateful messages so ugly I wouldn't repost – that doesn't make you better than me. My realness isn't for everyone – real never makes everyone happy. I made a promise to myself a long time ago that my heart won't ever be guided by anyone else but me.

There are big things in store, and for now, I'm just going to eat shrimp and continue to be my authentic self.

Clayton, good luck to you, and I hope you find what your heart is looking for. It was an honor to be part of your journey!"
Fans weren't impressed with Shanae Ankney's message
Several fans clapped back at The Bachelor star Shanae's message in the comments. Many found her remarks disingenuous, while others simply enjoyed that she would no longer appear on The Bachelor. 
One of the final episodes of every season of The Bachelor is the Women Tell All. This gives the contestants and the lead himself to discuss moments audiences watched on their televisions during the season. Fans are already hoping this Shanae's behavior will be a hot topic. Catch new episodes of The Bachelor with Clayton Echard Monday nights on ABC.