'The Bachelor': Was Mykenna's Overly Dramatic Expressions Just a Ploy to Get Peter Weber's Attention? Here's Why Fans Think so
Peter Weber's season of The Bachelor has already experienced it's fair share of drama and the latest episode just proved that the competition is getting more and more intense. From what can tell so far, these contestants will do anything to get Weber's attention and each one has been pulling out all the stops to …
Peter Weber's season of The Bachelor has already experienced it's fair share of drama and the latest episode just proved that the competition is getting more and more intense.
From what can tell so far, these contestants will do anything to get Weber's attention and each one has been pulling out all the stops to make sure she's noticed.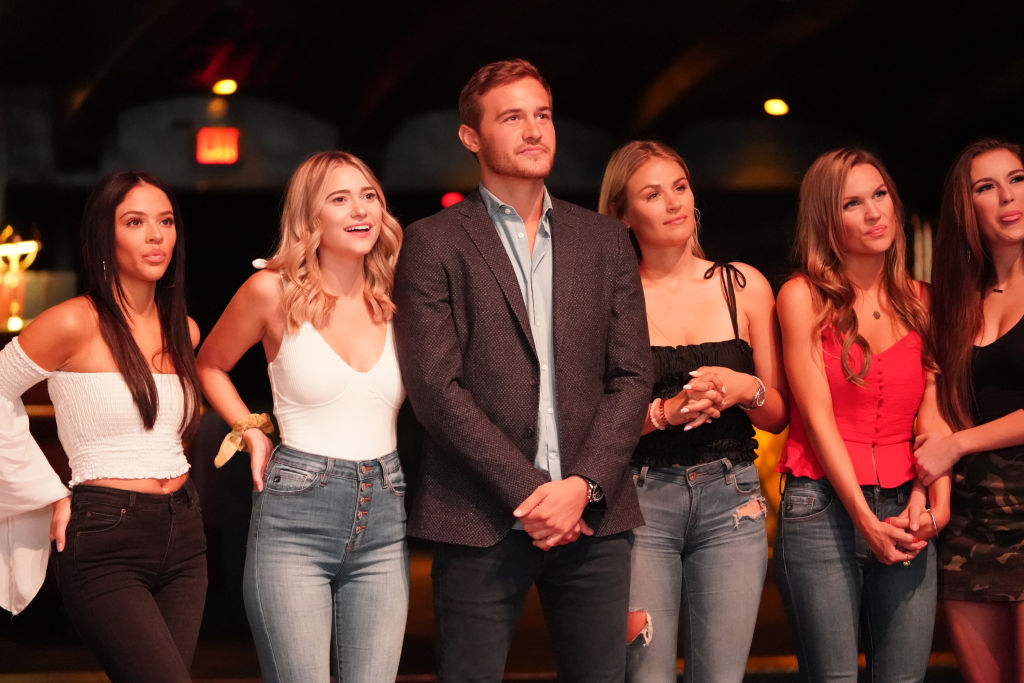 While the women have yet to go to extremes to get Weber's attention, there is one contestant who fans feel went a little overboard during last night's episode and are now calling her out on Twitter.
Last night's drama took a toll on everyone
Emotions were definitely running high during the latest episode of The Bachelor.
Viewers sat back and watched as arguments, pillow fights, the attempted end of one rivalry, and a shocking elimination all ensued in the 2-hour episode and to be completely honest, many of us were pretty entertained.
While the episode kept many of us amused, it didn't have the same affect on the remaining contestants.
With so much drama having already taken place so far, many of the women are fed up with these events taking Weber's attention away from them.
While a few women have expressed how unfair it is that they continue to live in the shadow of petty drama, others have been pretty emotional because of it. One of those women being contestant Mykenna.
During last night's episode, the 22-year-old Canadian fashion blogger wasn't able to keep her emotions in check after witnessing the whole Alayah situation.
It all started when contestant Sydney told Weber that Alayah was fake, both privately and in front of the other ladies, explaining that she doesn't want him to get hurt.
The following day, Weber joined the women for a pre-rose ceremony pool party and discovered that several contestants shared Sydney's opinion of Alayah. He soon found himself confronting Alayah about her intentions and after an emotional discussion, Weber left the pool party early.
After learning of Weber's departure, many of the women, especially Mykenna, were visibly upset they didn't get time with him before the rose ceremony.
Mykenna was an emotional wreck during the episode
Once the time came for the rose ceremony, many of the women were on edge.
Mykenna was especially nervous seeing as though she was one of the few women who didn't get much time with Weber this week.
This, of course, didn't sit well with her because since week 1, the fashion blogger has been dead set on making a good impression and ultimately being the last one standing.
As she stood amongst the rest of the women during the rose ceremony, it was clear Mykenna was an emotional wreck and according to fans, was being overly dramatic as she showcased her feelings.
While listening as the other contestant's names were called, MyKenna couldn't seem to control her facial expressions and some fans think this was just her way of getting Weber to notice her.
"Me watching Mykenna try to make herself cry for sympathy," one fan tweeted.
"Is it just me or was Mykenna so dramatic at the rose ceremony," another fan wrote.
Others think that Mykenna's so called tears and anxiety-ridden expressions were all an act and have been hilariously dragging her on Twitter because of it.
"Mykenna pulling a Winona during the rose ceremony with all those facial expressions!" one fan penned.
"Mykenna isn't even crying real tears" someone else pointed out.
After an intense five minutes, Mykenna is finally given a rose and was able to breathe easy again knowing she wasn't being sent home.