'The Bachelor': What Does "Here for the Right Reasons" Mean?
There are certain phrases that Bachelor and Bachelorette fans can count on hearing every season. Along with "love journey," "opening up," and "falling for you," "here for the right reasons" is a huge one.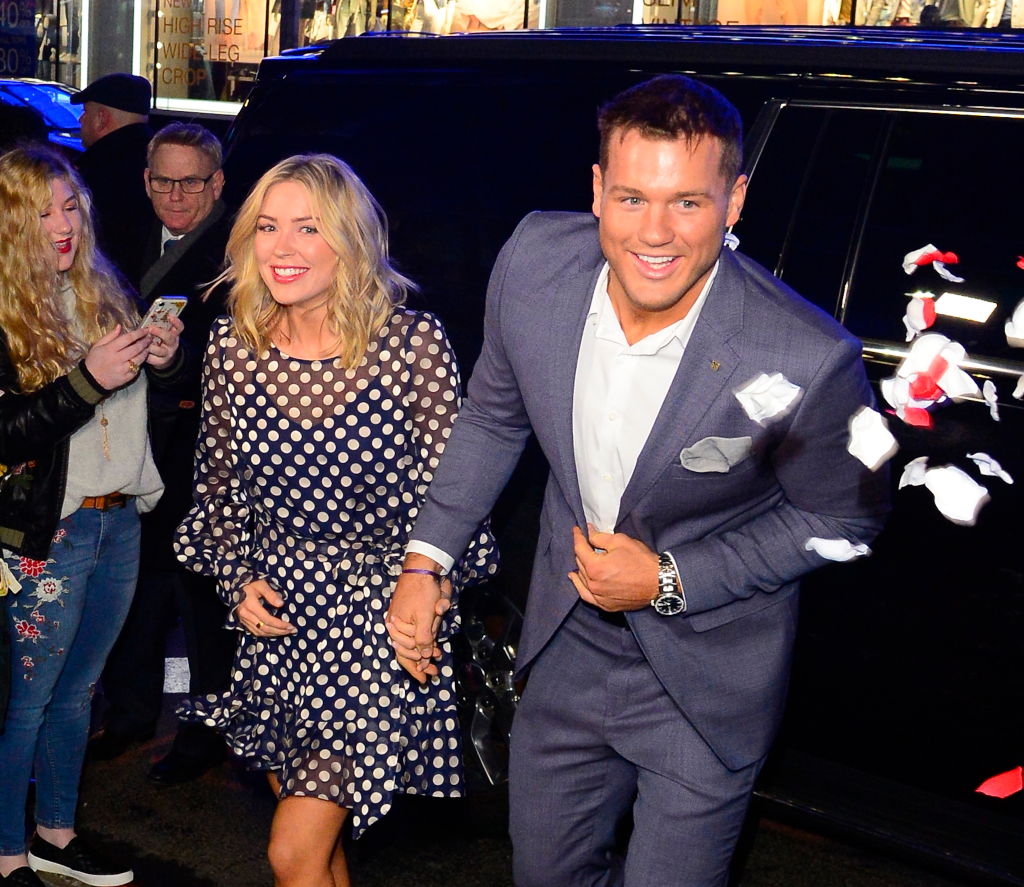 Anyone who watched Colton's season of The Bachelor can tell you that the sentiment was practically his season's slogan. He was very concerned as to whether all the women were there for the right reasons.

Why was being [there] for the right reasons so important to Colton?

Colton's no stranger to public heartbreak. Before he was The Bachelor, he was a contestant on The Bachelorette during Becca Kufrin's season. He got sent home just before fantasy suites and it broke his heart. He then had a brief stint on Bachelor in Paradise where he gave his relationship with Tia Booth a shot but, ultimately, no sparks flew.

He wanted to make sure the women on his season of The Bachelor were there because they could see themselves marrying him. He just didn't want to get his heart broken on television again. If all of his contestants were really there for him, that would certainly minimize the chances of heartbreak.

What does "here for the right reasons" mean?

So what exactly does "here for the right reasons" mean? The right, and arguably only, reason to go on The Bachelor or The Bachelorette is to fall madly in love and possibly get engaged. That's the point of the show, and those who go on the show with different intentions in mind are typically seen as shady.

Why else would someone go on The Bachelor or The Bachelorette, then, if not to fall in love?

When the show first premiered back in 2002, social media wasn't anything close to what it is today. Contestants could use the show to maybe boost their personal brands or businesses, but influencers didn't yet exist. Today, it's suspected that some people participate in The Bachelor or The Bachelorette for the pure intention of becoming a social media influencer.

It's an understandable crime because the life of an influencer is a good one. Go to parties, try some products, pose in beautiful clothing in beautiful places and post about it all. That's it. And it funds a pretty lavish lifestyle.

Sarah Boyd, who represents ex-Bachelor and Bachelorette contestants like Lauren Bushnell, Ali Fedotowsky, and Ben Higgins, says reality stars "can easily make six figures from sponsored content on social. 100,000 followers tends to translate to rates of $1,000 to $5,000 dollars per post, while 1 million followers equates to rates starting at $10,000 and up," reports Refinery.

It's easy to see why Colton, or any Bachelor or Bachelorette, would be worried about people participating in the show for reasons other than love. Influencer money isn't exactly chump change, and pretending to love somebody for two months in exchange for a brand new lifestyle doesn't sound so horrible when you figure, chances are, you probably won't be the one chosen at the end anyway.

One thing's for sure: as influencer fame becomes bigger and bigger, we're going to hear even more about if contestants are "here for the right reasons."

Read more: 'The Bachelor': Cassie and Colton's First Official Date
Check out The Cheat Sheet on Facebook!