'The Bachelor': What Does Peter Weber Want Most Out Of Marriage? He Reveals His Deepest Desires On the Season 24 Premiere
Peter Weber of ABC's 'The Bachelor' might not have a specific type, but in one sense, he knows exactly what he wants out of love and life. He told Chris Harrison and his parents what he's looking for in a bride-to-be on the Season 24 premiere.
Peter Weber might have initially become famous for his four rounds with Hannah Brown in the windmill on The Bachelorette, but the Season 24 Bachelor is about to become more widely known for his own search for love.
And when it comes to what Weber is looking for in love, life, and partnership, he got right down to in on the three-hour season premiere of The Bachelor on Jan. 6. Spoiler alert? Friendship, authenticity, and a little flexibility…but there's even more he's hoping for.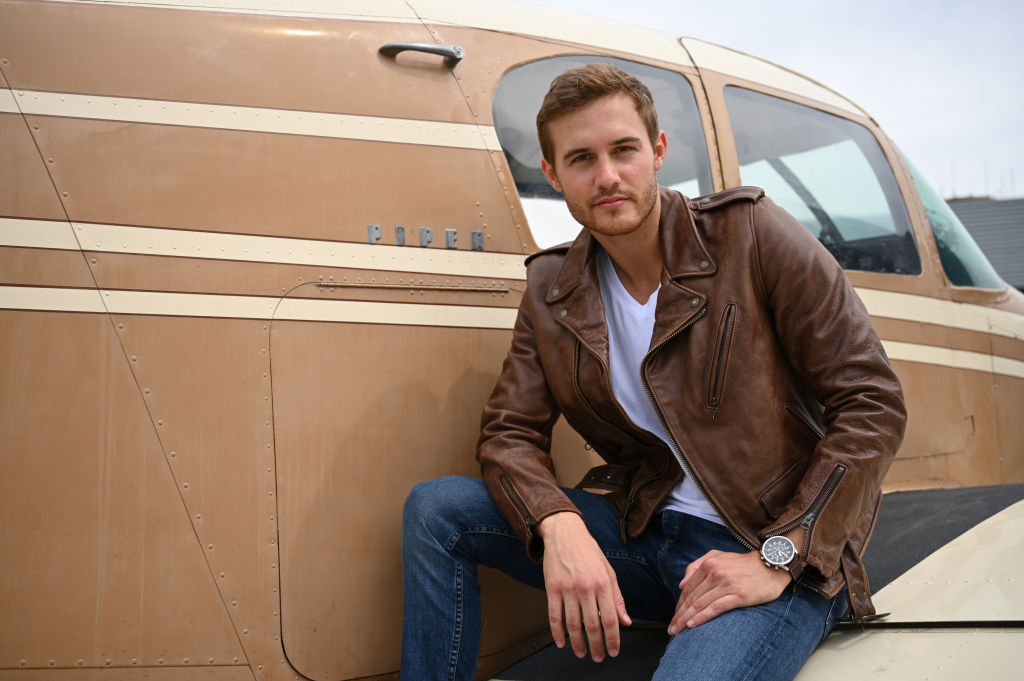 Weber told his parents he longs for 'next-level love'
As The Bachelor season premiere opened, Weber and his parents, who have a rock-solid marriage of over 30 years, reflected on the aftermath of his broken heart with Brown.
Although his heart had been broken, he said, he still hoped for a soulmate. Weber declared that he was ready for nothing less than life-changing love. "I do still believe that there is that next-level love, that once-in-a-lifetime type love, like my parents have," he said. Weber also explained that he hopes to have a "family of [his] own" with his future wife.
This season's Bachelor told Chris Harrison he wanted someone with a 'kind, sweet heart'
On the way to the Bachelor mansion with Chris Harrison, things immediately got real as the host prepped Weber for the season to come. "What are you looking for? Like, what kind of girl? Like honestly," Harrison asked.
Weber's desires were simple, but profound: authenticity, friendship, and genuine kindness. "I want that girl that you, without a doubt, can so confidently call your best friend, you know? Someone that just…it sounds simple, but just has a kind, sweet heart," he told Harrison. "What I'm looking for is that genuine, just, true connection with someone."
The Bachelor also said he was ready to be vulnerable with all the contestants, especially because he was planning to bare it all in order to find his soulmate. "I'm going into this truly trying to see if I can find my person, and I'm going to give it my all," he said.
Weber needs someone adventurous and adaptive to handle a pilot's life
Of course, there are also practical concerns to consider when you're thinking about marriage. In an interview with People about the upcoming Bachelor season, Weber said his future bride would need to handle a pilot's naturally busy schedule, jet-setting sense of adventure, and spontaneity. 
Pilot Pete said his wife would need to be confident in their relationship and ready to be flexible when needed. "I needed someone who could handle my lifestyle. Being a pilot and with what comes with that, I wanted to be honest with [the contestants] from the beginning," the Bachelor star said.
He added that, when it comes to his career, "It's not a typical, normal job where you're home every single night." His wife would need to be as adventurous and excited about life as he is.
The Bachelor is also looking for 'a best friend' he can count on
The recurring themes of friendship and adventure were high on Weber's list in his interview on The Ellen Degeneres Show as well. 
The Bachelor star said of his hopes for his bride-to-be, "That girl is my best friend…The girl that is as thirsty for adventure as I am and just constantly exploring and is never going to lose that."
Coming from such a close family, Weber also values a family-oriented disposition. "A girl that family is extremely important to her. Because for me, coming from such a close family, that's my rock," he told Degeneres.