'The Bachelor': What Has Danielle Lombard Done Since Nick's Season?
What is Danielle Lombard doing now? She appeared on both 'The Bachelor' and 'Bachelor in Paradise,' and fans are curious how she's doing.
The Bachelor has offered reality TV viewers the opportunity to root for lasting true love since its 2002 premiere. As the show reaches its 20th birthday, we have definitely seen some fan favorites emerge. Sometimes, participants are interesting or compelling enough to stick around beyond a single season and end up popping back into fans' hearts via one of the series' spinoffs. That was the case for Danielle Lombard, who was on both The Bachelor and Bachelor in Paradise. What has she been up to since her departure from Bachelor Nation?
Danielle Lombard was on the 21st season of 'The Bachelor'
Danielle Lombard first showed up in season 21 of The Bachelor. That season, which aired in 2017, centered around Nick Viall. Viall was himself an alum from Bachelor Nation as he found himself the runner-up on The Bachelorette not once, but twice! When he became the leading man on The Bachelor, the script was flipped, and suddenly he found himself with tough choices to make. 
Danielle Lombard, who the Bachelor Nation Wiki describes as a 33-year-old entrepreneur, showed up hoping to find true love. Somewhat of a helpless romantic, Lombard lists her favorite films as The Notebook and Love Actually. In a potential nod to a slightly more crafty nature, she also notes that if she had to be an animal, she'd be a fox because they are "responsive, sometimes cunning and adaptive." 
Adaptation was exactly what Lombard had to do when she was cut from The Bachelor in its sixth week. Ultimately, Viall chose Vanessa Grimaldi, but the pair announced their split shortly after the season aired. 
What is Danielle Lombard doing now?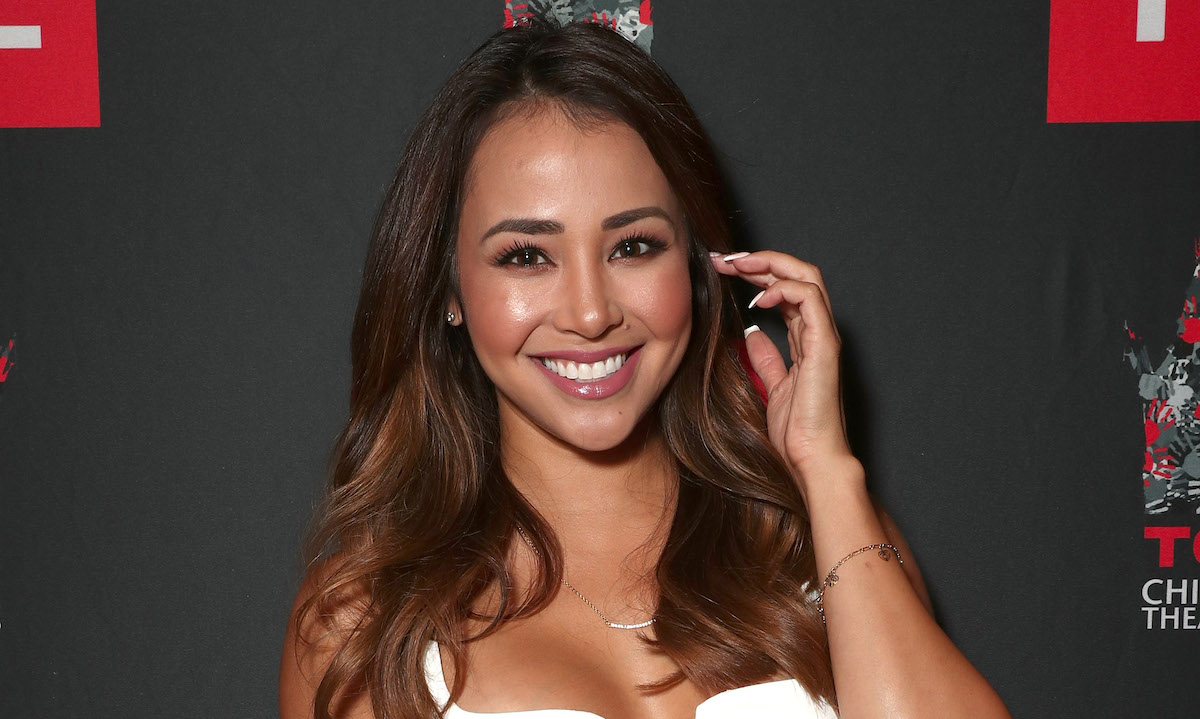 After her rejection from The Bachelor, Lombard popped back up in Bachelor in Paradise. There, her presence was something of a curveball for Dean Unglert. The way that he treated Lombard and fellow participant Kristina Schulman left him with a reputation as a player. For her part, Lombard has seemed to move away from televised attempts at finding love and now has a public persona built around her solo adventures and professional goals. 
Lombard's LinkedIn page shows that she's still in the Los Angeles area and is working in the wellness industry. She uses her degree in social behavior and psychology to help brands with design and branding.
On a more personal note, her Instagram is full of carefully curated pictures of her enjoying life — mostly alone. If Lombard has found or is still looking for love, it seems like she has taken her efforts out of the public eye. Neither of her social media profiles highlight her time in Bachelor Nation, which seems more like a blip in her journey than a defining point. 
Danielle Lombard has spoken out about her time on 'Bachelor in Paradise'
It could be that Lombard took her love life out of the spotlight because the experience with Bachelor in Paradise wasn't exactly a great one. As Dean Unglert went back and forth between Lombard and Schulman, he eventually chose Lombard. Then, he tearfully confessed he really still loved Schulman and broke up with Lombard for the world to see. 
Except Lombard says it was all for the cameras. As Narcity reports, Lombard felt "frustrated" with Unglert's behavior and thinks that at least some of it was to "save face" for the television show rather than a reflection of his true feelings.
Lombard shared these thoughts about the ordeal: "I think he's been very dismissive of our relationship and continues to allude that he only pursued me because of my looks. I've never been in a position or a relationship where I've felt so disrespected by someone. It's frustrating because he told me he would have my back and stand up for me but at the end of the day, he just saves himself instead of being honest about things. It's a lesson learned moving forward. I don't hate him but I am disappointed."
With that in mind, it's easy to see why Lombard might be done putting her love life on display.