'The Bachelor': What Is Matt James' Relationship With Heather Martin?
The Bachelor franchise loves throwing a wrench in the plans of both the leads and the contestants. Whenever things seem to be going too smoothly, you can count on production to bring in a wild card. In the past, that wild card has come in the form of a new contestant from the lead's past joining the competition. In the preview for next week's episode of Matt James' season, it looks like Bachelor alum Heather Martin makes an appearance. So, who is Heather and what does she have to do with Matt?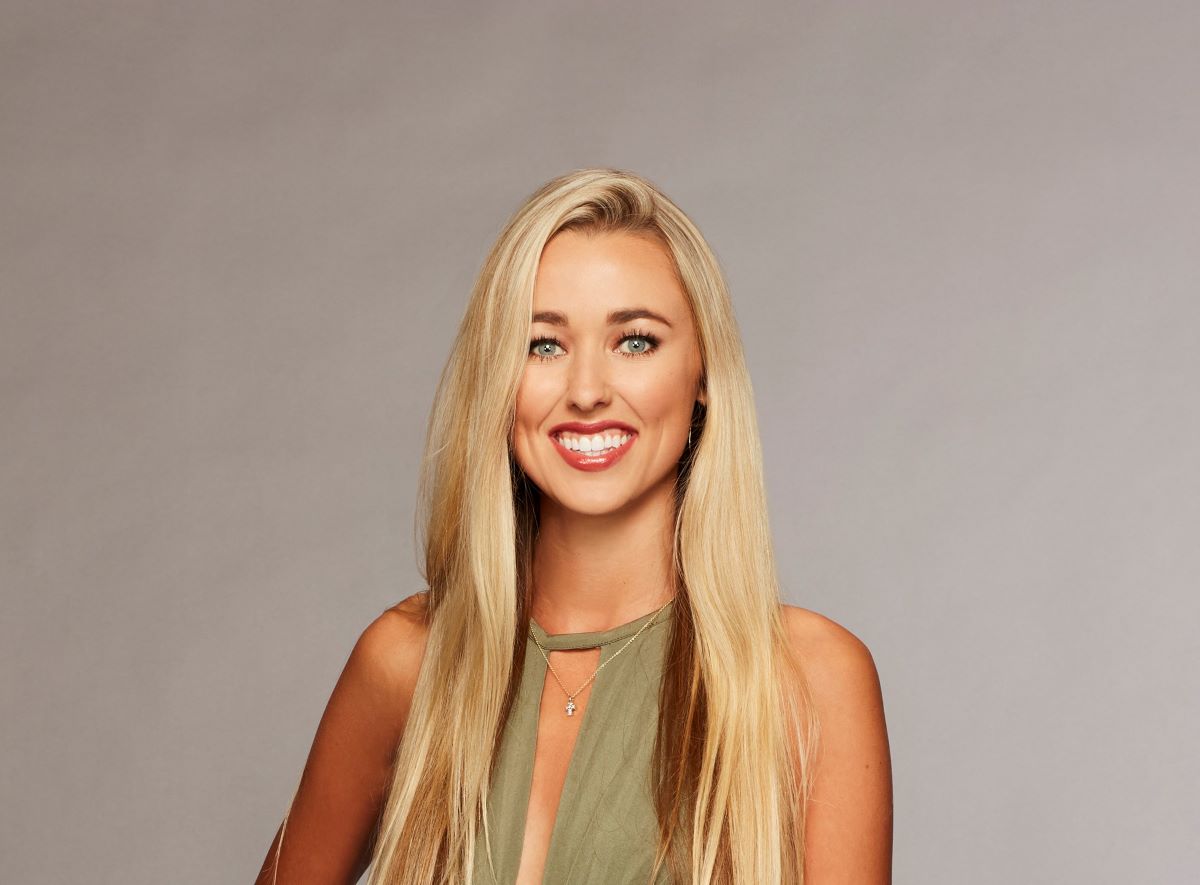 Who is Heather Martin?
Heather first appeared on Colton Underwood's season of The Bachelor. Fans will probably remember there was something unique about Heather when she first came onscreen. Before locking lips with Colton, Heather had never been kissed. After sending herself home, she continued to keep her mouth chaste.
"I have not, nope. Colton was the last," Heather told Us Weekly in 2019 when asked if she had kissed anyone since Colton. "It was great. It was so surreal. I couldn't have asked for a better [first kiss]."
How does Heather Martin know Matt James?
Heather became close friends with Hannah Brown on Colton's season. Hannah went on to be the Bachelorette. During her season, Tyler Cameron made it to second place. As fans know, Matt and Tyler are best friends, which is how Matt made it onto Bachelor production's radar in the first place.
It's unclear exactly how Matt and Heather met or what the extent of their relationship was but it's clear that something did happen between them.
"[Heather] felt for sure [Matt] was her husband and basically did anything she could to get there and track him down," ABC executive Rob Mills explained on the Jan. 5 episode of Julia Cunningham's Bachelor Recap podcast."
The other 'Bachelor' women are not happy
In the previews for Heather's return, the women look less than happy to see Heather. Granted, they have already had to endure a fair amount of twists, with five new women being brought in midway through the season.
"You already had your f*cking shot at a Bachelor," one contestant says in the preview. "Like, go home."
Host Chris Harrison also seems surprised to see Heather back on the show.
"Heather, what are you doing here? You could honestly destroy this whole thing for Matt," he says in the clip.
Heather, for her part, does not seem oblivious to how hard it will be to join a season at this point.
"This is like an impossible situation, still, like, I do feel like Matt's worth it," she says.
Has this ever happened before on 'The Bachelor'?
This isn't the first time that someone from another season has crashed a current season.
In 2014, Chris Bukowski attempted to join Andi Dorfman's season of The Bachelorette. Amber James and Becca Tilley both joined Ben Higgins' season, though they didn't make it far. Nick Viall joined Kaitlyn Bristowe's season and made it to the final two. Even Hannah attempted to come onto her third place contestant Peter Weber's season before the two ultimately decided to leave their relationship in the past.