'The Bachelor': What Is Peter Weber's Finger Tattoo?
'The Bachelor': Fans noticed a tattoo on Peter Weber's finger. Here's what it is and the meaning behind it.
During the three-hour Bachelor episode that took place earlier this week, Peter Weber took Sydney Hightower on a one-on-one that included a helicopter ride over Costa Rica and a romantic picnic in a lush, green field.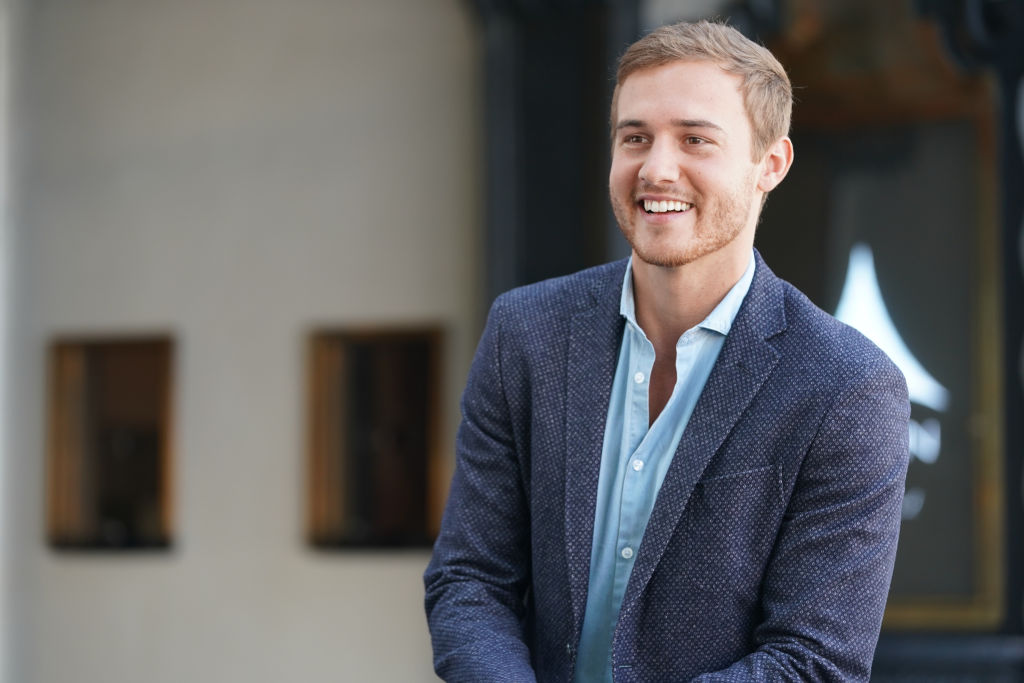 As they enjoyed the picnic, Sydney explained to the pilot why she comes off so "mysterious." She opened up about her difficult childhood and teenage years, growing up in Alabama and experiencing racism.
"That angers me so much that that kind of stuff still goes on and that you were made to feel that way," said Weber. "I'm so amazed by your strength."
Sydney and the bachelor got pretty cozy during their date. (Weber told her she's the best kisser of the women.) At one point, while they were kissing, fans caught a glimpse of some ink Weber's sporting on his finger. Immediately, fans were curious.
"PETER HAS A FINGER TATTOO?" tweeted one fan.
"The returned confirmation of a finger tattoo! Peter what is the story with the tattoo on your index finger?? The people want to know!" wrote another.
Peter Weber's finger tattoo
So what is it? Fan guesses include a plane, a windmill, and Hannah Brown's initials. But the ink has a much less steamy meaning.
Weber actually told Us Weekly about his tattoo back in early January. It's of the number 12. Why? "My brother and I got matching tattoos of the number 12 for our favorite team, the Seattle Seahawks, after they won the Super Bowl," he told the publication.
Weber was such a fan of the Seahawks he "always wanted braces growing up so I could get the colors of the Seahawks. I convinced my parents to take me to the orthodontist. Let's just say I left very disappointed."
The Seattle Seahawks won the Super Bowl against the Denver Broncos in 2014. So Weber's been sporting his "12" for about five years.
As far as we know, Weber doesn't have any other tattoos. (You'd think if he did we'd have seen them by now because he's so often shirtless on the show, or that he would have mention any other tattoos in his Us Weekly interview, but who knows?)
Other lesser-known Peter Weber facts
Weber told Us Weekly 25 things fans might not know about him, including the story behind his finger tattoo.
Other highlights include:
"One of my favorite hobbies is magic!"
"I learned Spanish by watching telenovelas with my grandma."
"I was a Junior Olympic swimmer — breaststroke was my event."
"My biggest fear is snakes."
"I placed second in my fifth-grade science fair by inventing a massaging backpack. Patent is still pending."
"I didn't have my first girlfriend till my senior year of high school. She made the first move because I was so shy back then."
We're only just starting to get to know Weber on his season of The Bachelor. As the season progresses maybe he'll whip out a magic trick or do the breaststroke in the ocean. At the very least, fingers crossed he doesn't come across any snakes in Costa Rica.
Read more: 'The Bachelor': Are All These Model Challenges Encouraging Contestants to Go on the Show 'For the Wrong Reasons?'