'The Bachelor': What Peter Weber Wishes Madison Prewett Would Have Done Instead of Giving Him an Ultimatum
Peter Weber and Madison Prewett have had a tough few weeks on The Bachelor. Fantasy Suites week is always tough for the remaining contestants. Thinking about the guy you love potentially sleeping with other women is never fun. But for Prewett, the stakes were even higher as she went into the week with a massive secret.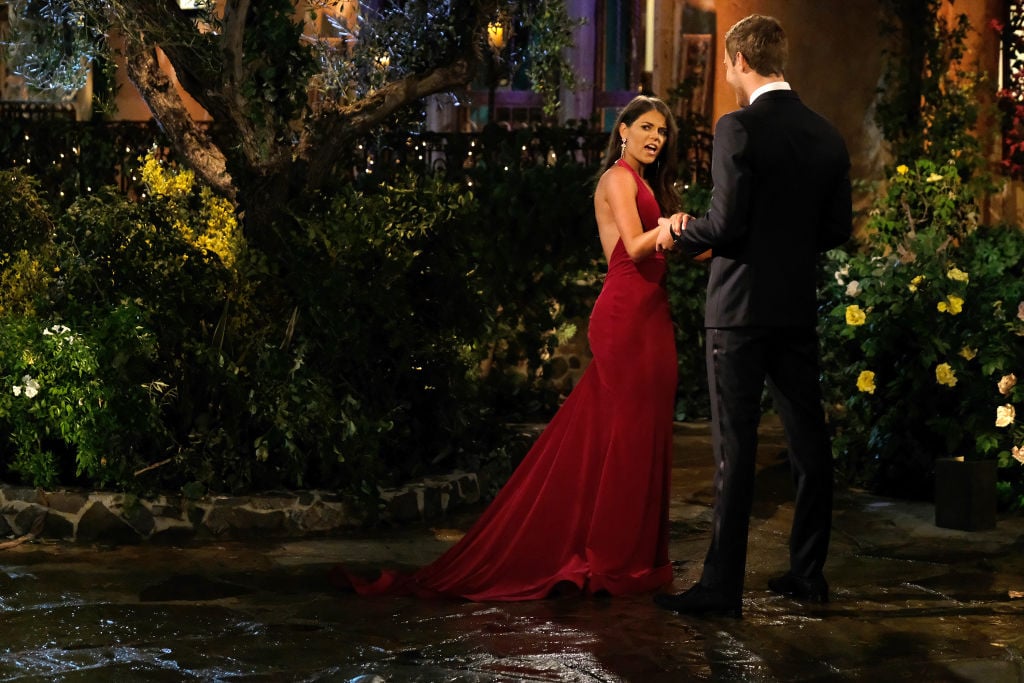 What was Madison Prewett's secret?
Though Weber had spent more time with Prewett than some of the other women, she still had never found the time to tell him that she was saving herself for marriage. While a relationship isn't all about sex, we know from Weber's time on The Bachelorette that sex is pretty important to the guy. (Remember his infamous windmill date?)
"I feel really torn right now," she told the cameras on this week's episode. "We're at a point where it's really serious and really real, and I'm developing stronger and stronger feelings for Peter. But I don't think Peter knows how much I'm struggling with moving to the next level of Fantasy Suites and engagement. That is a really huge, major step. My faith is literally everything to me, and so I have saved myself for marriage."
Madison gives Peter an ultimatum
Because of the way Prewett views sex, she could not stomach continuing to date Weber if he had slept with one of the other women.
"So what are you saying, if I were to spend the night with someone else is that not something you could…" Weber asked when she told him her feelings.
"It's going to be really hard for me if that's the case," Prewett said.
What Peter Weber wishes Madison Prewett would have done
This was probably a lot of information for Weber to process in such a short amount of time. He recently admitted that he wishes Prewett would have spoken to him about the subject earlier.
"I would've loved to have had that conversation a little bit sooner, not leading into the week of fantasy suites," Weber told People. "But I also don't fault her at all for what she told me, because I was very clear with all the women from the very first night to please share what's ever on your heart."
But Weber doesn't view what Prewett said as an ultimatum.
"Do not hold anything back, and if it's on your heart, I need to know that," he continued. "And that's all that she did. People try to say it's an ultimatum. It wasn't. She simply felt I needed to know what she was feeling and I could see how uncomfortable it was for her to have that conversation with me. But at the end of the day, I'm a hypocrite if I tried to say that that wasn't right for her to do that."
Where does their relationship stand?
Weber did end up being intimate with at least one of the other women.
"I don't want this to feel like it's all about sex, but this is really a big thing right now for us," he told Prewett. "I don't know how else to do this. I'll just be very honest and I won't give any details, but I have been intimate, and I can't lie to you about that."
This caused Prewett to get up from the table in tears. Their date ended with no reassurance from Prewett about whether she could continue in the competition or not.