'The Bachelor': What The Contestants Eat At The Mansion
The Bachelor films over the course of about two months, and we at home only get to see the best of the drama. But there's a lot that goes on during that time period that we don't see. For one thing: we hardly ever see anyone eating. Even if two people are on a date, we rarely see anyone actually putting food in their mouth.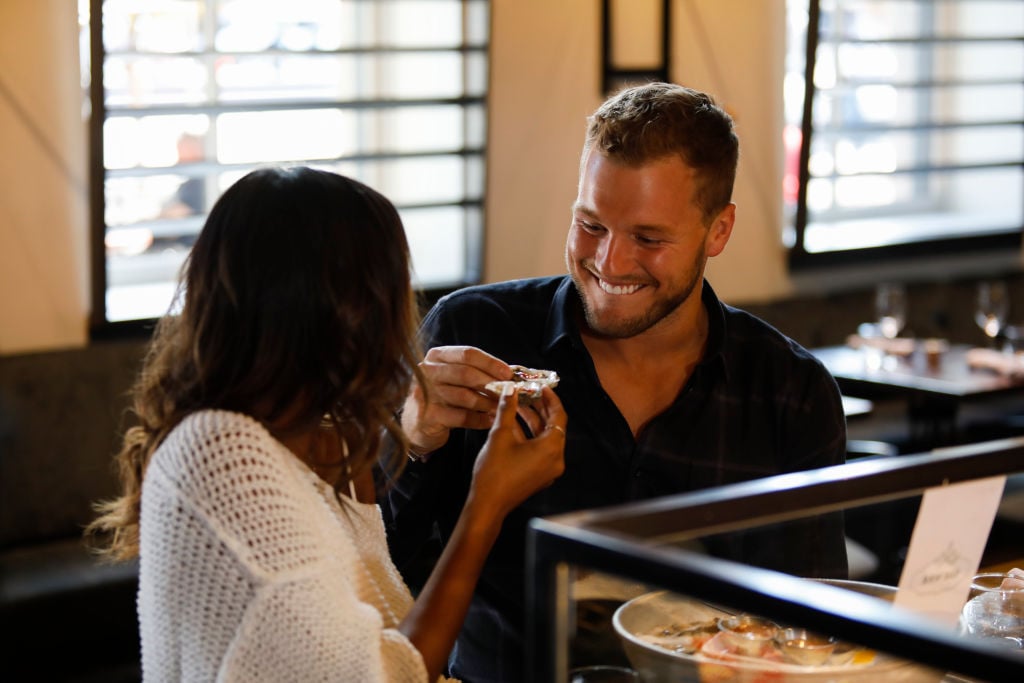 According to former Bachelor contestant and former Bachelorette, Ali Fedotowsky, people rarely eat on dates because time with the Bachelor is so precious, no one wants to waste any of it being distracted by food.
"There is food on camera, people just usually don't eat that much on camera because you are so focused on the date. I remember food always getting cold on my dates because we were mostly focused on getting to know each other. Your time with the Bachelor is limited. You don't want to waste it eating. You want to get to know him and let him get to know you! But as soon as the date is over, you stuff your face! At least I did."
Is there a rule that 'The Bachelor' contestants can't eat on dates?
According to former Bachelor Ben Higgins, there is no formal rule about eating on dates. People just typically avoid the food because filming takes so long that everything gets cold.
"No one ever told me I couldn't eat the food on dates. The short answer is you can eat the meals if you want. However, the food and drink are really meant to fill up an open table," he writes on his blog. "The food is typically plated and set out hours before we actually sit down to talk. By the time we're seated, the not-so-fresh food is cold and unappetizing. Some people still eat it; I only did once (a steak that had been screaming my name for hours while we filmed in Mexico City)."
What do 'Bachelor' contestants eat at the mansion?
Whatever their hearts (stomachs) desire! Don't worry, just because contestants aren't eating on dates doesn't mean they're not eating at the mansion.
Former contestant Courtney Robertson wrote in her book that she and the other contestants were told to write grocery lists and give them to producers. They could eat and cook pretty much whatever they wanted.
Former contestant Ashley I. says there was never a shortage of food both in the Bachelor Mansion and when the contestants were traveling.
"We had a couple of huge jars in the kitchen full of junk food, most notably peanut butter M&Ms and Chris Soules's favorite, Oreos. The couple-pound jar would empty within a few days. When we got to hotels, we ate even more. We had boxes of Lucky Charms and Fruit Loops in the suites and three buffet style meals a day. It's hard to pick up the salad tongs when you've got pulled pork sandwiches and macaroni and cheese sitting right next to it," she said.
Read more: Are 'Bachelor' and 'Bachelorette' Contestants Expected to Stay In Shape?
Check out The Cheat Sheet on Facebook!