'The Bachelor': What Was Bri Springs' Job?
Last night's episode of The Bachelor proved that no one is safe. Some women that fans believed were frontrunners ended up getting sent home. Last night, one contestant opened up about all of the things that she had to give up for Matt James, including her career. So, what exactly was Bri Springs' job before coming on The Bachelor?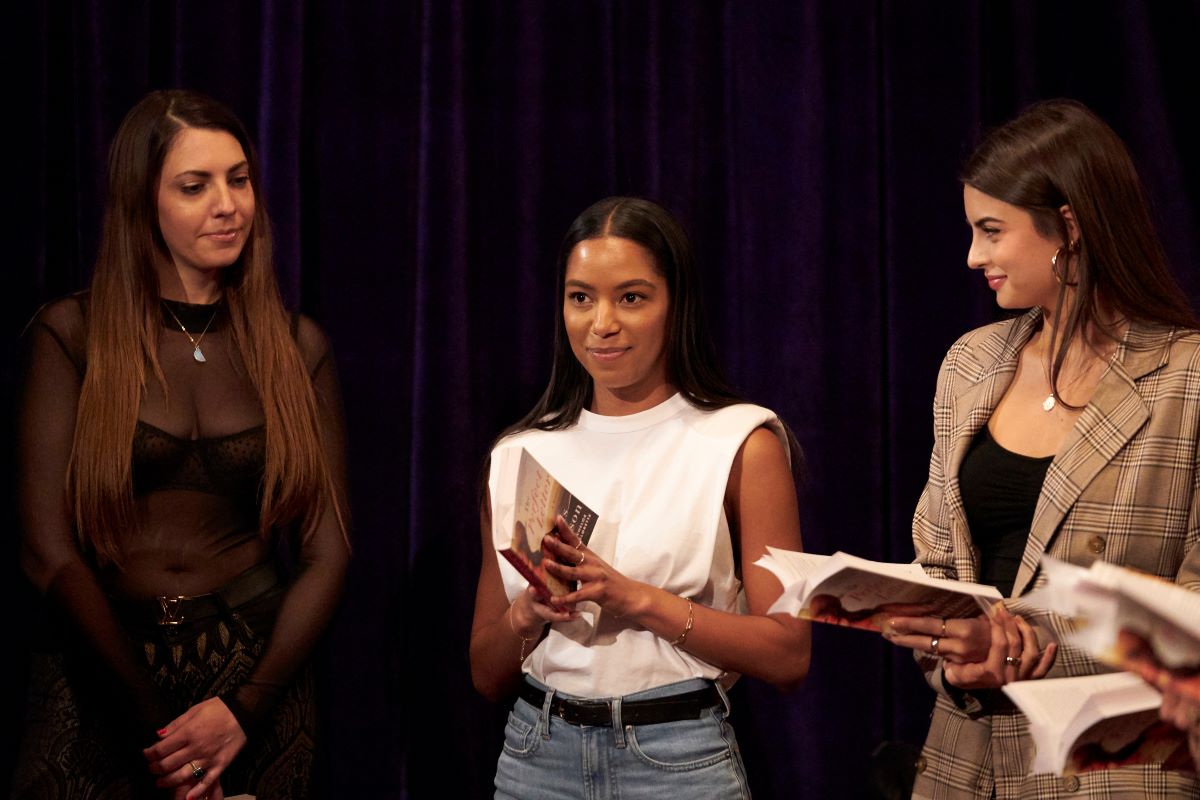 Who is Bri Springs?
Fans got to know Bri early on in the season when she got the first one-on-one date and haven't seen much from her since. After her one-on-one, Bri sort of faded into the background and hasn't really shown us any personality or been involved in any of the drama since then. What fans did learn about her from that first date was that she was raised by her mother and grandmother and has had to work hard for everything she has gotten.
"For this reason, Bri has always outworked everyone around her because she learned early on that everything in life was earned not promised," her Bachelor bio reads.
And even her bio touched on what a great job she had.
Bri now works for a high-profile social media company and is very proud of her achievements, as she should be. With her professional life intact, she is ready to focus on her personal life and find the man of her dreams. Bri describes herself as very laid-back and someone who is not embarrassed easily. She says that she is always the alpha in the relationship but would love to find someone who can challenge her and keep life interesting and exciting.
RELATED: 'The Bachelor': Matt James Has Been Teasing That SPOILER Is His Winner for Weeks
Bri left her job for Matt
On last night's episode, Bri had something she wanted to get off her chest so she pulled Matt aside to tell him the hard decision that she had made.
"A few days ago, I had to resign from my position [at work] to be here," she told Matt. "I knew that was a decision I was going to have to make, but after weighing what this journey could mean for me… I thought it was worth it."
She went on to talk about being used to sacrificing.
"When I think about my mom being a single mom and she had to make a lot of sacrifices for me to have a better life than what she had, so my work wasn't just a job to me, it felt like a dream. But being here with you makes it feel extremely worth it."
Matt took this as a sign of her commitment and though he didn't give her the group date rose, he did put her through to hometowns.
"I've heard all I need to hear from Bri. She's here for me," he told the cameras.
RELATED: 'The Bachelor': Matt James Responds to Rumors of Katie Thurston Being the Bachelorette
What is Bri Springs' job?
Bri has been listed as a "communications manager" on the show. Before fans got to know her, host Chris Harrison even spoke about Bri's job.
"She works for a tech company," he said. "I'm not allowed to say what tech company and I don't want to put her job in jeopardy, but it is a big one — so much so, that she almost wasn't on the show because she obviously didn't want to give up this amazing job."
So, all we know is that Bri was working for a high profile social media company. As Bri had only posted to Instagram about 30 times before joining The Bachelor, it's doubtful that she was an employee of the app.