'The Bachelor': What Was Really up With That White Minivan Heather Martin Drove up In?
This week's episode of The Bachelor had a number of twists and turns. First,  Matt James sent home a fan favorite and then, Bachelor Nation alum, Heather Martin, pulled up to the resort to crash the season. Heather's presence alone was surprise enough, but fans haven't been able to stop talking about the weird minivan that Heather drove up in.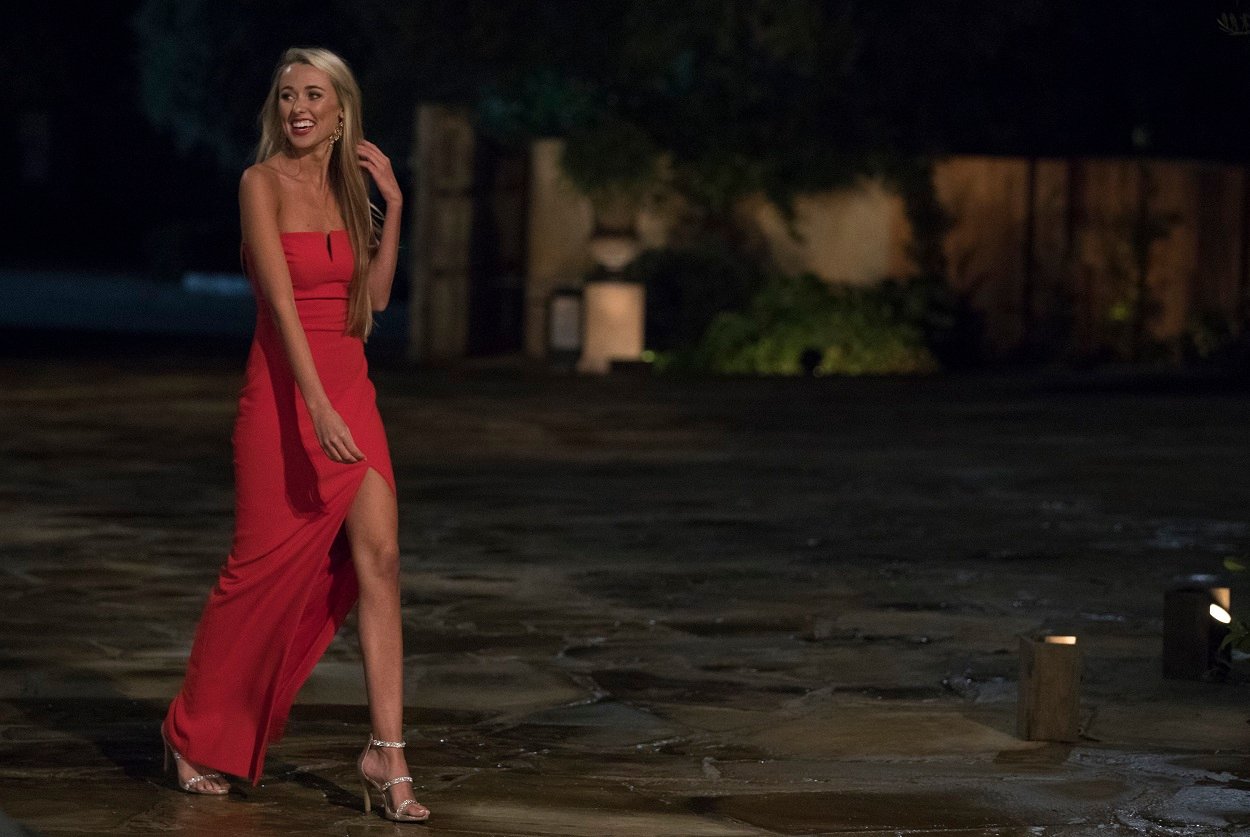 Who is Heather Martin?
Though Heather is new to this season, she is a familiar face to longtime Bachelor lovers. She first appeared on Colton Underwood's season of The Bachelor. At the time, her claim to fame was that she had never been kissed. She no longer holds that title as Colton kissed her before she ultimately sent herself home.
While on Colton's season, she became good friends with Hannah Brown, who went on to become the Bachelorette. As the Bachelorette, Hannah dated contestant Tyler Cameron. Tyler just so happens to be best friends with Matt.
Do Heather Martin and Matt James have a relationship?
Before coming onto the show, Heather already had a strong feeling that Matt could be the one for her.
"[Heather] felt for sure [Matt] was her husband and basically did anything she could to get there and track him down," ABC executive Rob Mills said on the Jan. 5 episode of Julia Cunningham's Bachelor Recap podcast.
RELATED: 'The Bachelor': Why Did Matt James Laugh in Heather Martin's Face When She Crashed the Cocktail Party?
When Heather got to the resort, her excitement only grew.
 "I believe Matt could be my husband, I really do," she told the cameras. "It makes my heart race to even think about the possibility."
Unfortunately, it has been unclear whether Matt feels the same way as he told Us Weekly that he had no relationship with Heather before the show.
"I have met Heather before [but] I had no relationship with her," he said. "But she does have a relationship with one of my good friends Hannah Brown. I was just as shocked to see her as everyone else was when she arrives and I think it makes for a very interesting conversation."
What was up with Heather's minivan?
When Heather burst onto the set of The Bachelor, she did so by driving up in a white minivan. Fans instantly began to wonder why she chose to arrive in a minivan. On Tuesday, Feb. 9, she answered that question on her Instagram stories.
"So, I just have to say, I legitimately pulled up to the rental car place and I don't know if they didn't have any other cars but they're just like, 'So, is a minivan OK?'" she said. "And of course I didn't think twice and I was like, 'Yeah, I'd love a minivan.' I didn't realize until later that was a weird thing."
RELATED: 'The Bachelor': Matt James Responds to Rumors of Katie Thurston Being the Bachelorette
Do Heather Martin and Matt James get together?
At the end of this week's episode, Heather asked for alone time with Matt to explain what she was doing there. In the preview for next week's episode, the women don't take too kindly to Heather being there. In one scene, Heather cries as she says she has never had people be so mean to her. Fans will have to wait until next week to see if Matt keeps Heather in the competition.