'The Bachelor': Who Are the 5 New Contestants Competing for Matt James' Heart?
Things on The Bachelor are heating up. After Sarah Trott sent herself home,  Matt James began doubting himself and if he was going to find a wife. Eventually, as all Bachelors do, he was able to get over losing her and continued to date the other women. But of course, nothing on The Bachelor is quite that easy. On last night's episode, host Chris Harrison threw a wrench in all of the women's plans and invited five new women to join the competition.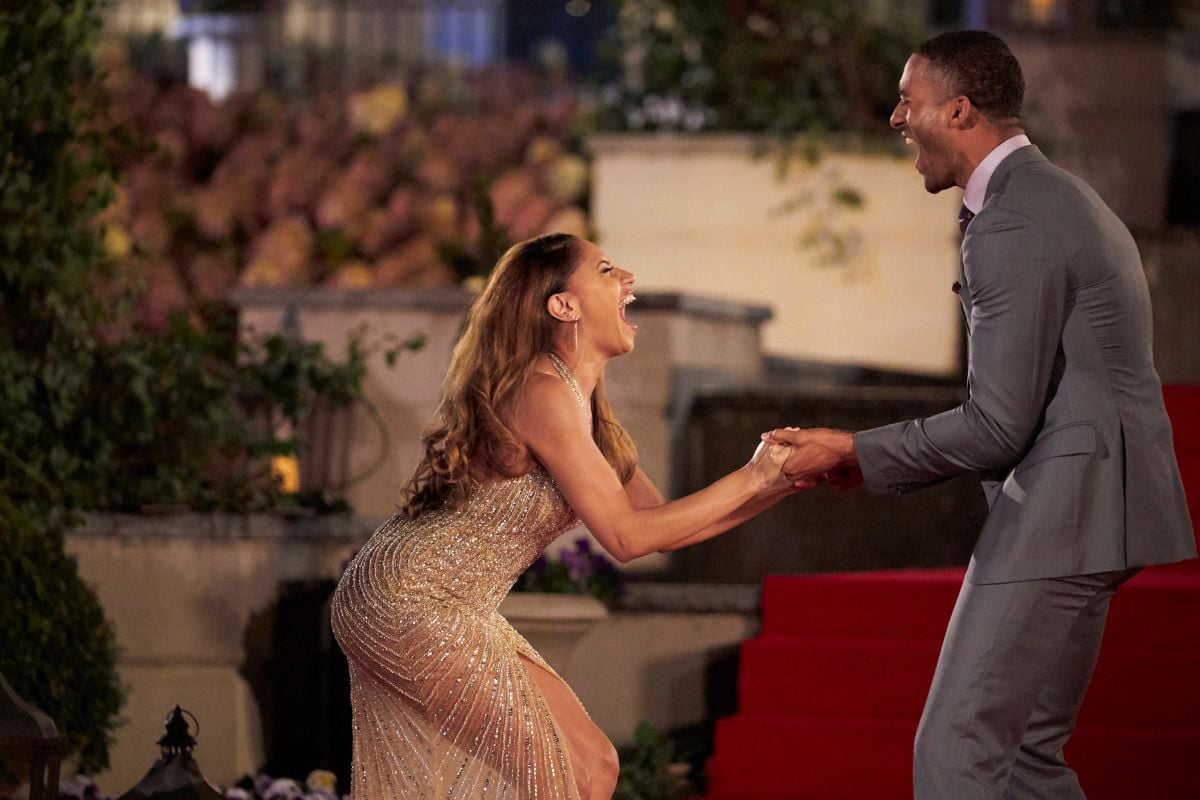 Who joined 'The Bachelor'?
Last night, Harrison pulled James aside and told him that because they had a record number of women who wanted to date him, five new women would be joining the competition. When the limo pulled up to bring the new contestants, the women in the house were sure that it was Sarah returning and were already sharpening their knives to crucify her if she came back. But to their horror, five new women got out of the limo, Brittany Galvin, Catalina Morales, Kim Li, Michelle Young, and Ryan Claytor.
Brittany is a model from Chicago, Illinois. When she got out of the car, she immediately kissed Matt, which ruffled more than a few feathers. Catalina was Miss Universe Puerto Rico in 2015 and wore her crown and sash on night one. Unfortunately, this caused trouble with the women, namely Victoria Larson, who later stole Catalina's crown right off her head.
Kim is an ICU nurse in LA and Ryan is a dancer who has been featured on POSE.
Is Brittany an escort?
Of course, new women meant new drama. Matt's women have already proven that they are not the most welcoming bunch, so when new ladies came onto the show, it was only a matter of time before things got ugly.
When Anna Redman recognized Brittany, she almost immediately started talking trash about her.
"She's, like, sketchy," Anna said. "She's not here for Matt. I don't see her ever ending up with Matt. All I've ever been told about her is that she f*cking sucks, but also, I don't know her."
Later, Brittany interrupted Matt and Anna's conversation which sent Anna spiraling.
"I'm ticked off," Anna said. "All I'm thinking about is her standing there and interrupting, or interrupting again in 30 seconds. It's just disrespectful. I almost want to be like, yo girl…I know some dirt on you. Don't mess with me."
Later, Anna revealed the supposed dirt that she had on Brittany.
"I've heard rumors," she told Victoria. "People have gone under the radar to tell me to watch out for her. That she is entertaining men for money."
"There's a rumor that because she knows all the rich men in Chicago that Brittany is an escort," she told the cameras. "She may be having a transactional relationship with wealthy men. I could see her playing Matt if that's what she's used to doing with men to get what she wants."
When confronted about being an escort, Brittany denied the rumors.
"No, I'm not an escort," she said on the group date. "It's so ridiculous to even say that or have that come out of my mouth. I've had a boyfriend since I was 16. Making a conclusion about me before you even know me…that's s*itty. I feel like everyone's against me right now."
Did any new women go home?
Michelle got a one-on-one date with Matt where she received a rose, so we will be seeing her for at least another week. Despite the drama, Brittany also got a rose, as did Catalina and Ryan. Kim was sent home just days after arriving at the mansion.