'The Bachelor': Who Is Caila Quinn Burrello Married to and What Has She Been Doing Since Ben Higgins' Season?
After Caila Quinn Burrello failed to find love on 'The Bachelor' and 'Bachelor in Paradise,' she finally found the love of her life in Nick Burrello. They wed in 2021.
Caila Quinn Burrello was on The Bachelor's 20th season as a contestant. In week 9, bachelor Ben Higgins sent her home. The Ohio native returned for the third season of Bachelor in Paradise but she went home after the fifth week. After Burrello failed to find love on these shows, she finally found the love of her life in Nick Burrello.
The couple tied the knot on May 29, 2021, after a lengthy engagement spurred by the pandemic. Let's look at their love story and what she's been up to these days.
Caila Quinn Burrello's back story
Caila was born Caila Quinn on December 10, 1992, in Westlake, Ohio. Her mother is Filipino and her father is Irish, German, and Swiss. She attended college in Boston at the Carroll School of Management before moving to New York City in 2016. Her LinkedIn profile also states that she studied abroad in Freiburg, Germany.
These days, Caila identifies as a content creator according to her blog. With Love Caila has content related to travel, style, and lived experiences she shares with readers. The 30-year-old also shares details of her wedding and ideas for brides. For example, Caila detailed her decision to delay her wedding due to COVID-19 and shared advice for other brides who face similar challenges.
Caila's time on 'The Bachelor' and 'Bachelor in Paradise'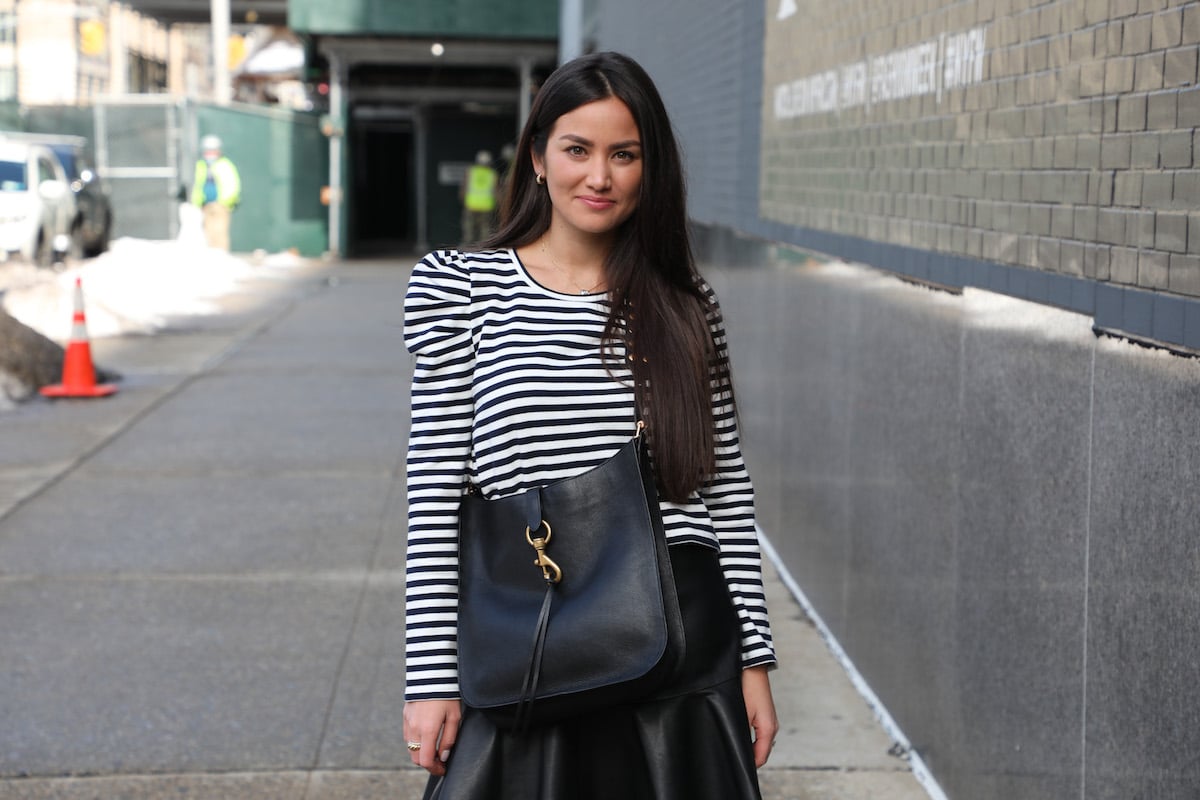 In 2016, Caila competed on The Bachelor for Ben Higgins' heart. She then went on Bachelor in Paradise the same year. She had a decent chance at the top as the season's runner-up along with JoJo Fletcher. However, Fletcher took the lead in the end and is now engaged to the winner, Jordan Rodgers. Caila stated that she believes in fate and that everything unfolded as it should have.
She also told Us Weekly that there were no rules about alcohol consumption on the show. Caila said, "The bar was always open. There were no rules. Honestly, my biggest regret in life is that I didn't drink more on the show. I feel like it would have helped me loosen up. I was, like, really dense, but I can only drink one glass maximum every couple hours, but I didn't have a rule."
Caila Quinn Burrello found her happily ever after
Caila and husband Nick have been married since May of 2021. "I feel really lucky because I feel like I wasn't meant to go on the show to find love there," she gushed to Us Weekly. "I was meant to go on the show to find Nick. If I wasn't on the show, I wouldn't ever have met him because I would never have been a blogger and that's who introduced us and set us up on our first date."
The couple met in August 2017 through mutual friends. As Caila writes on With Love Caila, "The polite man you are, you introduced yourself to my bevy of girlfriends, saving me for last," she wrote of Nick, who works in finance. "'Pleasure to meet you,' I blushed in the dark. He was even cuter in person." After a nearly two-year engagement, the couple finally wed in Sarasota, Florida, at the Ringling Museum. 
Caila seems content in the life that she's curated for herself. On her blog, you will find her happily sharing recipes and life advice with her readers. As for her return to reality TV, it seems unlikely that she will make her way back to the reality dating scene.