'The Bachelor': Who Is Matt James, the First Black Male Lead?
Bachelor nation has gotten a real treat this morning. For the first time in the history of the franchise, a black male lead was announced. While there had been rumors that the franchise was considering have a black male lead for a while, fans were still surprised that it actually happened. Especially since it wasn't time to pick a male lead quite yet. Normally, we have to get through The Bachelorette and Bachelor in Paradise before we find out who the Bachelor is. But this morning, Matt James was announced as the next lead.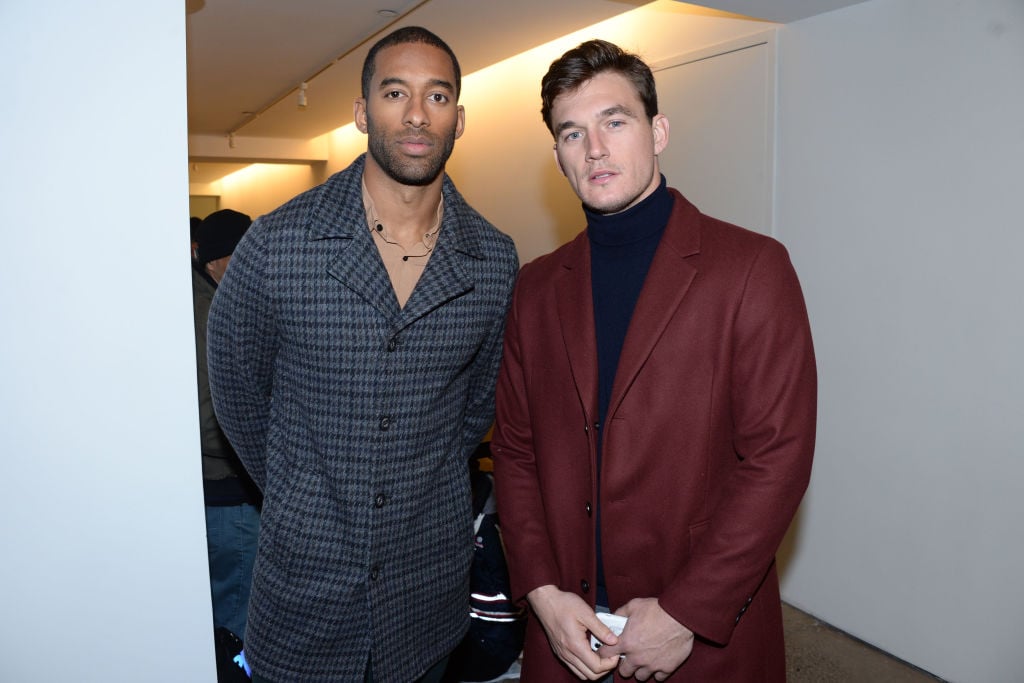 James is a relatively new name in the Bachelor franchise. In fact, he has never appeared on any Bachelor shows at all. So, who is James and how did he land this role?
Who is Matt James?
James is a former athlete who attended Wake Forest University. He graduated in 2015 and gave himself a year to make the NFL. He tried out for the Carolina Panthers and had a brief dance with the New Orleans Saints before realizing that the NFL wasn't going to pan out for him.
He then worked at PNC Bank. Later, he moved to New York City and got into commercial real estate with CRBE.
How did Matt James get involved with 'The Bachelor'?
James is unlike any recent Bachelor lead in that he was not first on another Bachelor show. Most leads have to compete for love before they are given the opportunity to do the choosing.
James first came into the Bachelor nation world after his best friend Tyler Cameron competed on Hannah Brown's season of The Bachelorette. Fans quickly became intrigued by James, who was always in Cameron's pictures and by his side.
James was then cast on Clare Crawley's season of The Bachelorette. When the season was postponed due to COVID-19, James ran into some trouble after starting a Cameo account.
"If you are doing interviews and creating Cameo accounts before you are even on my season… you are in it for the wrong reasons… #dontwasteyourtime," Crawley tweeted. "Respect the opportunity you've been given. Respect the rules. Respect me. @BacheloretteABC."
But James insisted that the Cameos would be for charity.
"Now for those of you who may have missed the messaging earlier this week, myself and Alex Bachman… pledged all of our Cameo earnings to the Robin Hood Foundation to fight this fight," he said on his Instagram story.
"We're just coming up with creative ways to raise money for these kids that are the future and I hope y'all can help," he continued.
Matt James as the Bachelor
When Crawley's season was halted, production started looking at James in a new light.
"When filming [Clare's season] couldn't move forward as planned, we were given the benefit of time to get to know Matt and all agreed he would make a perfect Bachelor," Karey Burke, ABC's Entertainment president, said in a statement.
And after former Bachelorette Rachel Lindsay began giving the franchise grief for never having a black male lead, the execs decided it was time to find one.
"When Rachel [Lindsay] speaks, we listen," James said on Good Morning America. "She has a very important voice in all this, being the first black woman, person of color to be a lead, and … this is hopefully the first of many black men to be in the position I'm at now.
"It's an honor. I'm just going to lean into myself and how my mom raised me, and hopefully when people invite me into their homes on Monday night… they see that diverse love stories are beautiful."