'The Bachelor': Who is Victoria Fuller's Ex, Chase Rice? Why is He Frustrated With The Show's Producers?
The devil works hard, but The Bachelor producers work harder. Week four brings the drama into the live music like never before when Peter Weber takes Victoria Fuller to see Chase Rice in concert. The country music singer turns out to be Victoria's ex-boyfriend, and he is not happy with the way everything went down.
[Warning: The Bachelor Season 24 spoilers ahead]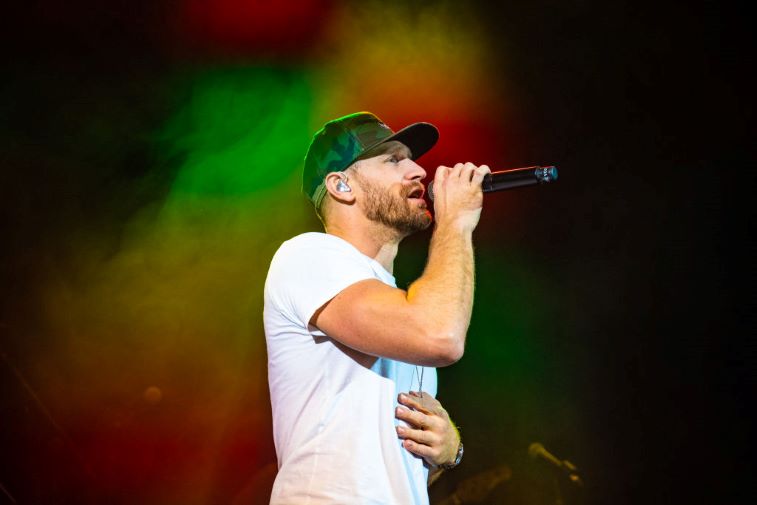 Who is Chase Rice?
Rice is a former college football linebacker and NASCAR pit crew member, turned country singer. He also competed on Survivor: Nicaragua and almost won the $1 million. The musician was runner-up to Jud "Fabio" Birza. 
He released his first studio album, Friday Nights & Sunday Mornings, on Apr. 22, 2010. He also played his single, "Buzz Back" on the Survivor Reunion show. 
The singer/songwriter co-wrote Florida Georgia Line's song, "Cruise," and scored his first No. 1 single on country radio with his 2017 single, "Eyes On You."
Rice began playing guitar in college, but gives credit to his father for encouraging him also to start singing.
Victoria Fuller dated Chase Rice before going on 'The Bachelor'
"I have a surprise for Victoria," Peter says in the promo for next week's episode. "We have our own private Chase Rice concert."
Victoria is visibly upset when she admits to Peter over dinner that she dated Rice. Not many details are available surrounding the relationship between Victoria and Rice. However, it was recent enough and intense enough to bring her to tears.
"I can't do this!" she sobs to Peter before running off.
In Victoria's bachelorette biography, she reveals that she only had one serious relationship. Although it lasted two years, it ended with infidelity. She discovered a video on her ex's phone that confirmed he was cheating on her. Could Rice be her one serious relationship before Weber? That would explain why she is so upset.
Rice claims that the ABC Producers 'set everybody up'
"I wanted to go on there and promote my music," Rice told The Morning Toast at the 2019 CMAs. "And [ABC production] brought a little extracurricular activity into that."
Rice had no idea that he would be performing for his ex, Victoria. He agreed to go on The Bachelor to promote his music; however, he felt taken advantage of in the process.
"They set everybody up. I didn't sign up for that," the country music singer said. "That's my problem with it. At the end of the day, they have a job to do. I don't have to be a part of that."
Although, the upcoming episode does line up perfectly with his new music release.
"Conveniently, though…I will be putting out new music that week," Rice said at the CMAs.
With all of the drama surrounding Rice's upcoming performance, he is sure to get the publicity he wanted for his new release. You can watch how it all unfolds on The Bachelor Monday, Jan. 27, 2020, at 8 p.m. on ABC.
Read More: 'The Bachelor': Why Are Fans Calling Peter Weber's Season the Worst Ever?