'The Bachelor': Why Are Fans Calling Peter Weber's Season the Worst Ever?
Find out why Bachelor Nation is not happy about Peter Weber's season of 'The Bachelor.'
Bachelor Nation is in an uproar over the dull drama that was week 3 of The Bachelor. Some fans are starting to feel that the producers are fabricating drama because the girls are boring. They are also slamming Peter Weber for saying the same thing to every contestant. Let's take a look at what Bachelor Nation has to say about season 24. 
[Warning: The Bachelor Season 24 spoilers ahead]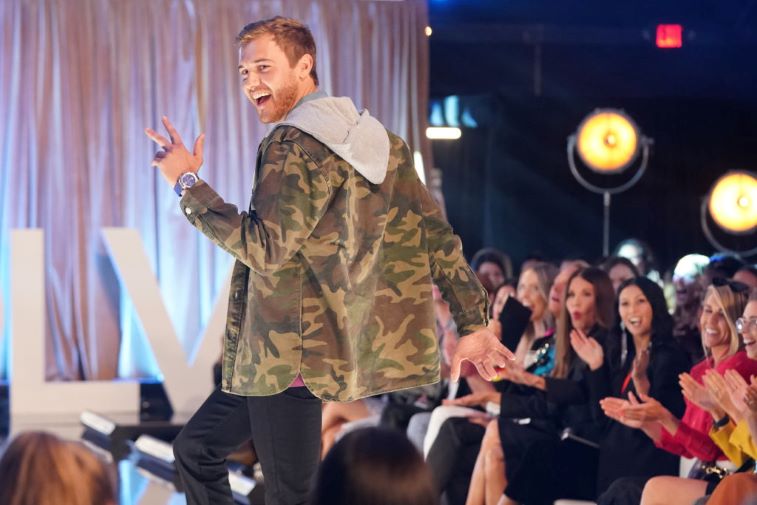 Many fans find the contestants boring and producers meddling subpar
"This season blows," one fan wrote in the live discussion on Reddit. "None of the girls are noteworthy and all kind of blend together. The only 'villain' was pretty much manufactured, and Peter is acting like a hormonal teen."
During week 3, many fans went into the show, not knowing who Alayah was. However, by the end of the episode, she was a tremendous villain. Sydney called her out on being a fake beauty pageant queen who changes her tone of voice whenever the cameras are rolling. 
Weber spent the remainder of the episode asking each woman what their opinion of Alayah was. He's distraught by the rose ceremony and chose to send Alayah home. However, in the scenes from next week, we find out that the producers are bringing Alayah across the country to the Cleveland, OH, date. 
"I'm just not that into the whole Alayah drama," another Redditor adds. "I see why they're doing it. Peter was all flimsy flamsy about one of the girls. Chris gets overtly dramatic with the damn rose, and now they're pulling her across the country to Cleveland to 'surprise' him."
Viewers are not happy with the way the first few episodes are shaping up. 
Bachelor Nation slams Weber for repeating the same tired lines to each woman
Fans complain that this season is dull and that they are already sick of hearing Weber tell every girl that he is falling for her.
"He's terrible," one viewer wrote on Reddit. "I've never heard him say anything of substance to any girl… it's 5 secs of small talk and then making out. Hard to get to know someone for real when that's all you're interested in. He also is being very overdramatic."
He indeed seems to like every girl that he sits down and talks to one-on-one. Almost every conversation ends in making out. The Redditors took a quick poll, and everyone who commented gave Weber a C or D for how much they like him this season.
"I didn't give him a D because he surprised me by sending Alayah home right away, thank God," another fan added. "I thought for sure he'd keep her around just because that's what always happens on this show."
That fan didn't know at the time that the producers plan to bring Alayah back anyway. It doesn't look like the season is going to get better anytime soon.
After the lame pool party, fans are appalled that Weber is taking the contestants to Cleveland, OH
Bachelor Nation called the pool party in week three the worst ever. No one was swimming, and they feel that the women didn't even seem interested in talking to Weber. In the promos for week four, fans found out that they are flying everyone to Cleveland, OH. 
"I said, 'really?! Out of ALL the cities in the US, they pick Cleveland?' one Redditor wrote. "I'm sure it's fine and all, but I'd feel ripped off when other seasons have gone to Thailand and whatnot."
Although one fan wrote that Cleveland is "a fantastic city," they still believe the women are going to be disappointed. Numerous viewers also posted a youtube video, which you can watch below. The clip is a parody of a tourism video for the city that will undoubtedly make you laugh and also wonder why the show is taking these women there.
"I cannot believe they're going to CLEVELAND next week," wrote another Redditor. "I'm just picturing the announcement: 'all right ladies, pack your bags because we're going to CLEVELAND!' and they're all going to scream with excitement bc they have no choice."
Bachelor Nation is not happy with Weber's season of The Bachelor so far. We will continue to watch and see if it gets better next week when the show returns on Jan. 27, 2020, at 8 p.m. ET on ABC.
Read more: 'The Bachelor': Who Received the Coveted Date Roses from Peter Weber in Week 3?