'The Bachelor': Why Colton Underwood Deleted His Tweet Directed at Donald Trump
On March 20, Colton Underwood confirmed that he tested positive for the coronavirus (COVID-19). The former star of The Bachelor has since recovered, and he recently took to Twitter to call out President Donald Trump's behavior surrounding the coronavirus. However, Underwood later deleted the tweet.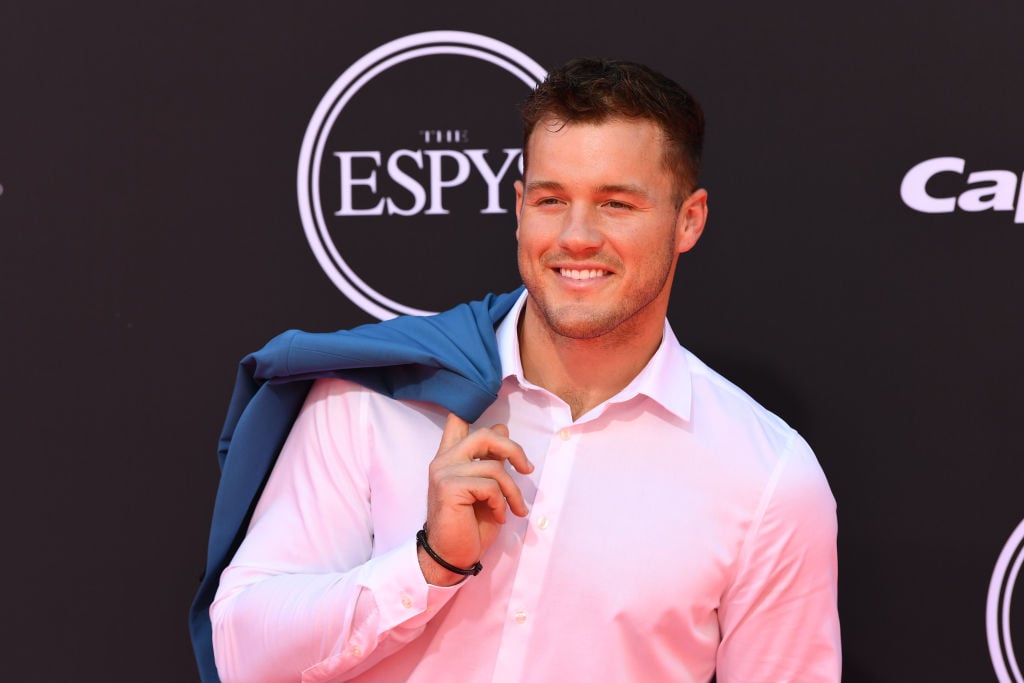 Colton Underwood tested positive for the coronavirus
Underwood confirmed his coronavirus diagnosis on March 20.
"we got this. I tested positive and I have been following all of the social distancing rules since last week. My symptoms started a few days ago, I was tested and just received my results today. For anyone out there that is hesitant to self quarantine… please do yourself and your loved ones a favor and stay home. We will all beat this and come out stronger on the other side. I'll keep you posted, Love y'all," Underwood wrote on Instagram.
After revealing his diagnosis, both Underwood and his girlfriend Cassie Randolph faced scrutiny. Some accused the two of not properly social distancing, while others felt that Underwood only had access to a test because he is a celebrity.
"I'm sort of in the same boat as every other American," Underwood told Yahoo Entertainment. "I didn't use my name, I didn't get tested just because I'm a celebrity. I got turned down by the first two doctors. I had to fight for my health. I mean, I wasn't doing well and I wanted to know what was wrong with me and get treated … As far as that goes, I tried to be very transparent with everything that was going on, with my struggles, with what I was getting prescribed."
Colton Underwood tweeted at Trump
On March 29, Trump tweeted an excerpt of a New York Times article about his coronavirus briefings reaching ratings equal with The Bachelor.
"'President Trump is a ratings hit. Since reviving the daily White House briefing Mr. Trump and his coronavirus updates have attracted an average audience of 8.5 million on cable news, roughly the viewership of the season finale of 'The Bachelor.' Numbers are continuing to rise…," Trump tweeted.
Following the president's tweet, Underwood referenced his experience on The Bachelor and recovering from the coronavirus to call out Trump.
"Hardly a time to boast ratings, but as someone who had both coronavirus and the title of the bachelor…we need to worry about different numbers and statistics right now. like test, death rate, & treatment," Underwood tweeted.
Why he deleted the tweet
After tweeting at the president, Underwood deleted the tweet. The former Bachelor told Yahoo Entertainment he did so because he did not want to make the coronavirus about politics.
"I took a bunch of the political stuff down because right now all that matters is the human beings and trying to save as many lives as we can and I think getting the message out that this thing affects everyone, it doesn't care if you're left or you're right, or you're black or you're white," he said.
He continued, "It really can affect and change a lot of people's lives and right now we just need to be listening to our doctors and our health care and medical personnel because there's so much going on, and this thing changes almost on a daily basis. We just really need to listen to them and respect what they're saying about staying quarantined, staying away, and if you're not going to do it for your own health, do it for the people you love."