'The Bachelor': Why Did Matt James Laugh in Heather Martin's Face When She Crashed the Cocktail Party?
There has been a number of awkward moments over the course of The Bachelor. People have caught others talking about them behind their backs, people have gotten too intoxicated and not made any sense. Pretty much any awkward dating situation you can think of has happened in the long tenure of the franchise. But Matt James' reaction to Heather Martin crashing his season takes the cake for most uncomfortable moment of the season.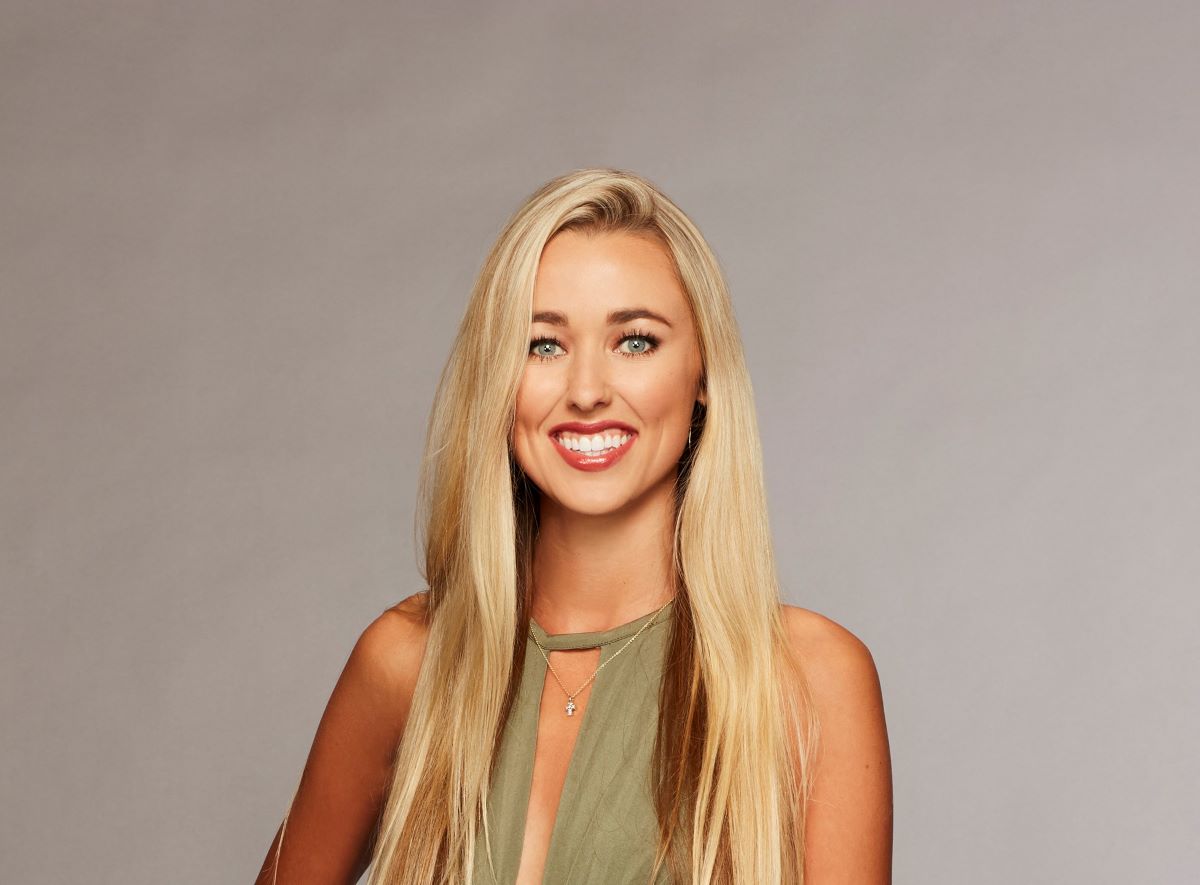 Who is Heather Martin?
Heather first appeared on Colton Underwood's season of The Bachelor. She gained fans' attention because at the time of her appearance, she had never been kissed, which was pretty shocking for someone in Bachelor Nation. Colton did eventually kiss her but Heather ultimately sent herself home.
Heather crashes 'The Bachelor'
In last night's episode, Heather somehow pulled up to The Bachelor filming location and asked to speak to Chris Harrison. When the guard told her that the location was closed to the public, she refused to take no for an answer. Finally, Chris Harrison came out to see her and was noticeably shocked at her arrival.
Heather explained that she was best friends with Hannah Brown, who knew Matt through her ex, Tyler Cameron, and that Hannah had told her that Matt was perfect for her. She argued that she couldn't let Matt get married without at least meeting him.
Heather was then allowed to quarantine and test for coronavirus (COVID-19) and speak to Matt.
Why did Matt James laugh in Heather Martin's face?
After making it through quarantine, Heather crashed the cocktail party to speak to Matt.
 "I believe Matt could be my husband, I really do," she told the cameras. "It makes my heart race to even think about the possibility."
When she found Matt, he was in the middle of talking to Pieper James. Upon seeing Heather, Matt started to laugh uncontrollably.
"Heather?! Pieper, I'm so sorry. I just need a couple minutes," he said to Pieper.
The reaction seemed a bit rude since Heather risked a lot to come onto the show. But it makes more sense considering Matt claims to have never had a romantic relationship with Heather before.
"I have met Heather before [but] I had no relationship with her," he told Us Weekly. "But she does have a relationship with one of my good friends Hannah Brown. I was just as shocked to see her as everyone else was when she arrives and I think it makes for a very interesting conversation."
Despite having only casually met, Heather seems pretty certain that she and Matt are meant to be.
"[Heather] felt for sure [Matt] was her husband and basically did anything she could to get there and track him down," ABC executive Rob Mills said on the Jan. 5 episode of Julia Cunningham's Bachelor Recap podcast.
Unfortunately for Heather, in the previews for the rest of the season, it doesn't seem like the women are going to allow her to stay at the resort peacefully. In one clip, Heather even says that she's never had people be as mean to her as the women on the show.
The Bachelor airs on Mondays at 8 p.m. ET on ABC.