'The Bachelor': Why Rachel Lindsay Says Peter Weber's Contestant Hannah Ann Sluss 'Knows Exactly What She's Doing'
What did the former bachelorette Rachel Lindsay accuse Hannah Ann Sluss of doing in preparation for her appearance on The Bachelor?
Rachel Lindsay, ABC's season 21 star of The Bachelorette, recently was on a popular Bachelor discussion podcast called Bachelor Party. On it, she and the host talked about the currently airing season of The Bachelor, led by Pilot Peter Weber. So far, the contestants on Pilot Pete's season have been … not the most likable. Ever an opinionated member of Bachelor Nation, Lindsay did not hold back her thoughts, especially when it came to the final-three contestant Hannah Ann Sluss. Does Lindsay think Sluss is just on the reality dating show to "brand" herself?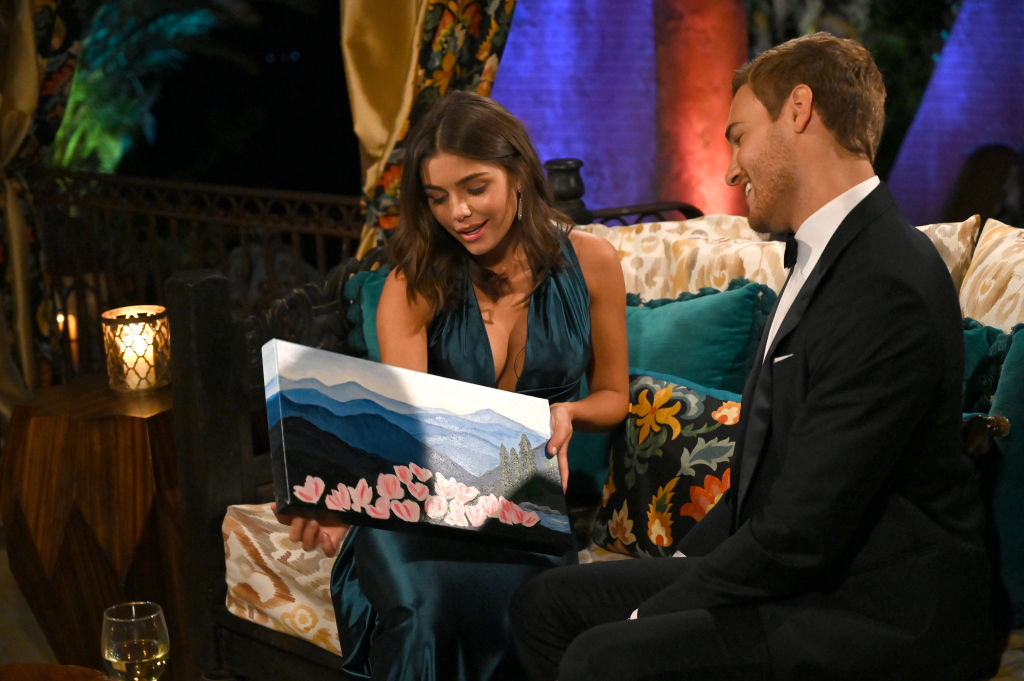 Hannah Ann Sluss first showed her true colors on Pilot Pete's second-episode modeling group date
Sluss, a native of Tennessee, has been a controversial candidate since early in the season.
In the second episode of The Bachelor Season 24, Weber's cast competed in a fashion modeling challenge for the clothing company REVOLVE.
Celebrity judges chose the winner of the runway competition: currently working model Hannah Ann Sluss. As her prize, she got to take home about forty shopping of REVOLVE looks.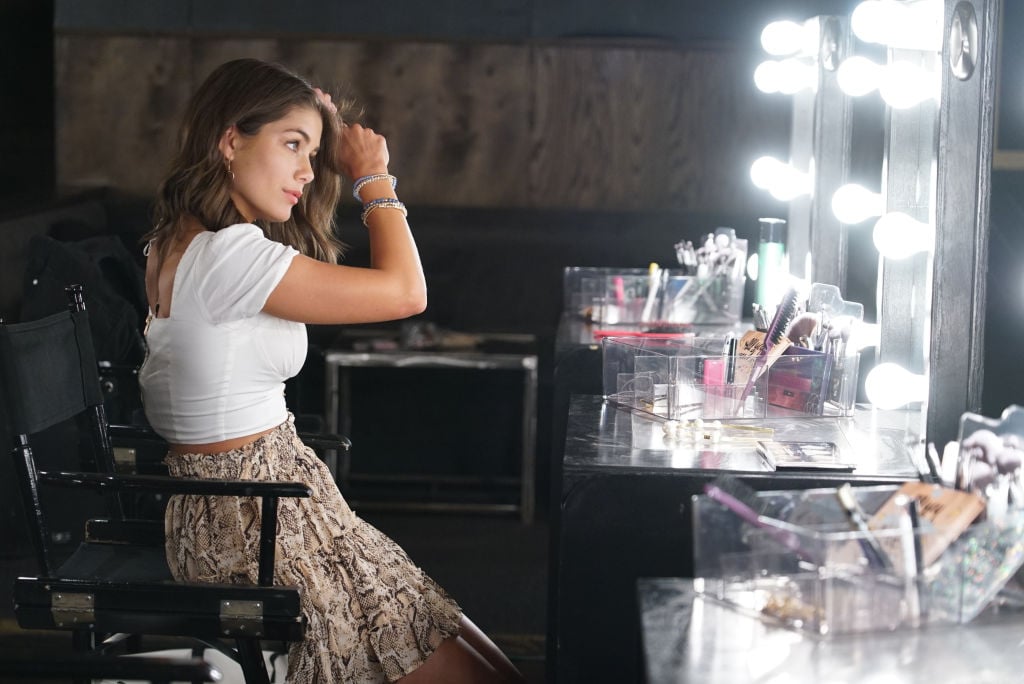 "Modeling really gave me the opportunity to travel and to be around different people," Sluss said in her package at the very beginning of her time on The Bachelor.
Sluss is friends with former contestant on 'The Bachelor' and 'Bachelor in Paradise' Hannah Godwin
Bachelor fans weren't exactly thrilled that the former model won the modeling challenge. (At the very least, it seems like an advantage). But on the Bachelor Party podcast, Lindsay had more pressing concerns.
Like the fact that Sluss, before her time on The Bachelor, was friends with Bachelor alum and Bachelor in Paradise favorite Hannah Godwin. Lindsay accused Sluss of getting tips on how to behave on the dating show to succeed.
"I think she's been coached," Lindsay said of Sluss, "because she's friends with the other Hannah. So, she's been told how to be."
The former Bachelorette lead didn't think much of Sluss's attitude on The Bachelor.
"It comes off smug," Lindsay said. However, she thinks it has a lot to do with receiving that first rose from Pilot Pete.
"The first impression rose will do that for you," Lindsay said of the "smug"-ness. "Like, you know you have a lead or advantage. You know you're going far."
And Sluss did go far on The Bachelor. Top three, baby! Next week, we'll get to see how her Fantasy Suite date fares.
Is her name really Hannah? Former Bachelorette Rachel Lindsay thinks Sluss is branding herself for 'The Bachelor'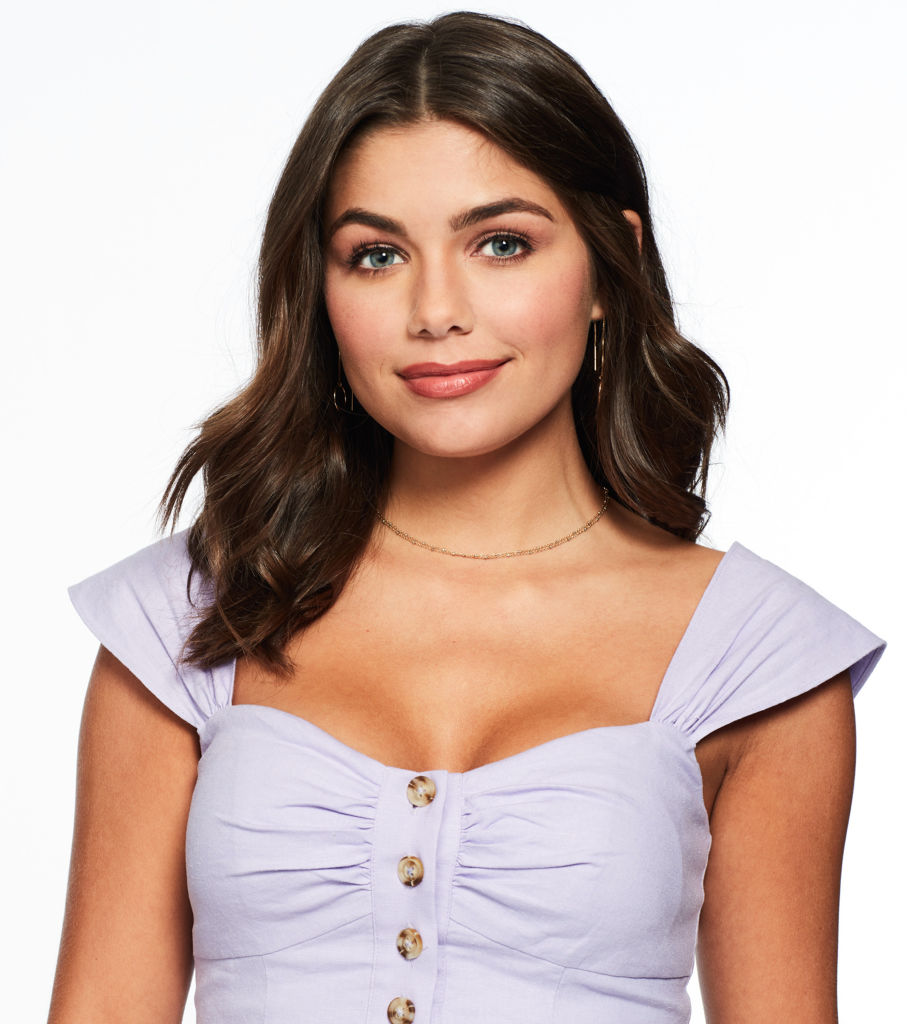 But is Sluss's appearance on The Bachelor just part of a branding strategy? Is she here to get more Instagram followers and grow her modeling career?
Lindsay brought up that Sluss has very strict rules on how people refer to her. She even revealed she was "instructed by the higher-ups" at ABC to call her Hannah Ann.
"Don't say Hannah," Bachelor producers apparently told Lindsay.
"Just not to be confused with Hannah Brown?" Litman asked. Lindsay said it was bigger than that.
"She apparently has said, 'I want to be called Hannah Ann,' which I think is to differentiate—" Lindsay started.
"[To] brand herself?" Litman asked.
"Exactly," Lindsay replied."The girl knows exactly what she's doing."
Lindsay certainly has a point; if you'll notice on her hometown date, in which Weber visited Sluss's family: her relatives called her "Hannah," not Hannah Ann.
This leads us to believe that before The Bachelor, she was just "Hannah." But, after seeing two very popular Hannahs make it on The Bachelor (Godwin and Brown), Sluss made the clever decision to re-brand. No, she is not Hannah. In fact, Hannah can't answer the phone right now. Why? Because she's DEAD. (Thank you, Taylor Swift).