'The Bachelor': Why Peter Weber Gives Himself 'Grace' for Being Indecisive
The star of The Bachelor has the hard task of choosing women every week in hopes to just be with one in the end. Peter Weber has had a tough time choosing between women who are feuding this season. Find out what he said about being indecisive and more.
Peter Weber has been indecisive on 'The Bachelor'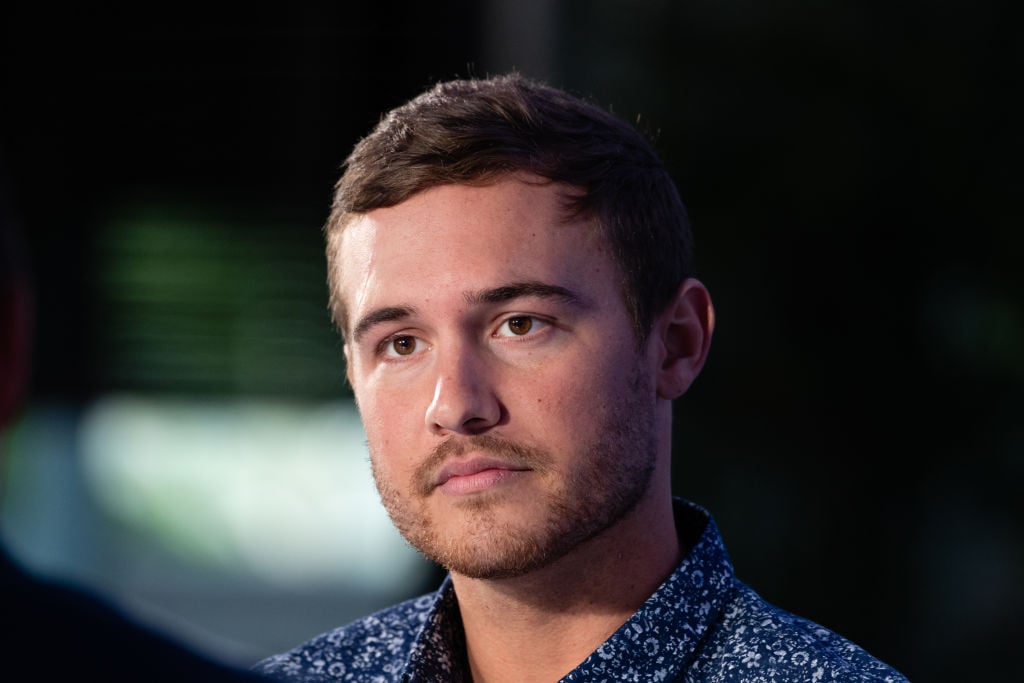 The pilot sent Alayah Benavidez home after she was accused of being fake. Victoria Paul also claimed Alayah told her to not tell producers they knew each other before the show so they would be cast. However, Alayah came back to defend herself and Weber gave her a rose instead of all the women who were on a group date.
"A girl who got the rose wasn't even on the date," Hannah Ann Sluss said. Deandra Kanu is one of the many women who voiced their frustration over this decision.
"I'm sorry, Peter," Deandra said. "I've never felt so under-recognized by somebody. And for us who went on the group date, who busted out a** out there on the football field, and literally have the physical bruises to show, and then for you to come to the cocktail party and ignore us… and then walk in hand-in-hand with Alayah. It was like the biggest slap in the face. I couldn't even look at you."
Peter decided to send Alayah home then apologize to the remaining women. However, many fans are starting to lose faith in the pilot.
Kelley Flanagan also questioned if he was ready for marriage
Kelley Flanagan had a serious talk with Weber on their date. She brought up Weber's past actions as a red flag for her.
"Just like rewarding the drama and stuff like that. That just kind of like irked me," she told him. "No person who should be in that stage would want to even put up with that."
Weber responded with, "I kind of explained that was me just having to figure out my stuff in regards to Alayah and what not." In the end, Weber gave Kelley a rose, but their conversation showed that some of the contestants are losing faith in the reality star.
Weber said he is giving himself grace
Fans and the ladies on the show have been frustrated with Weber being indecisive. What does he have to say about his indecisiveness?
"I can understand being indecisive, because dating 30 women is not easy and that will never be easy and no one is prepared for that," he told Entertainment Tonight. "So, I totally give myself grace for being indecisive in a moment that's so confusing and so tough and it's kind of rushed. You have deadlines, you have to let go of people, and that I'm OK with."
The pilot claimed things could have been easier if he had more information. "I'm not gonna say I feel like it was hidden from me, but I will fully accept and own that, yeah, there were a lot of moments where I was indecisive," he said. "But again, I give myself all the grace in the world 'cause it's a tough situation to be in."
It sounds like Weber forgives himself. Time will tell if fans will forgive him by the end of the season.