'The Bachelor': Will a Contestant Quit Because of Hannah Brown's Return?
Hannah Brown and Peter Weber reunited on 'The Bachelor.' Find out why it's possible one of the contestants quit and more.
This season of The Bachelor had a dramatic premiere because Hannah Brown made an unexpected return. It really put Peter Weber on the spot and left the cast wondering if she'll be back for good. Find out why there is a good chance someone might quit because of this and more.
Peter Weber and Hannah Brown reunited on 'The Bachelor'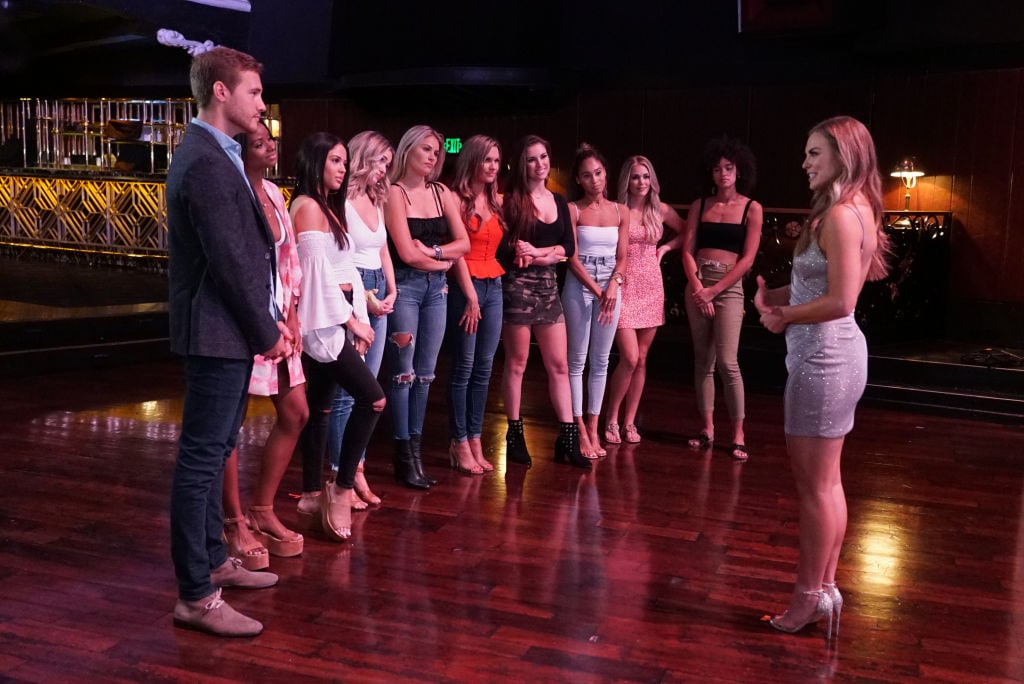 When Weber was meeting his ladies for the first time he got a big surprise. Brown came out of a limo to give him his wings back.
"That first time, the first night was completely unexpected," Weber said. "I had no idea she was showing up. Caught me off guard, really curious why she was there. The whole wings things, her giving that back to me I really loved and appreciated."
Brown later appeared in the episode to tell the story of their night together in the windmill. She later broke down crying and Weber tried to comfort her.
"My heart was very confused," Brown told Weber about her time on The Bachelorette. "I don't know what I did. I don't know what the f*ck I was doing. I don't know. I'm really f*cked up. I don't know, Peter, I question what I should have done, and I question a lot."
He then talked about her asking Tyler Cameron out on After the Final Rose. "Watching that next episode, live, and seeing that happen. I was like, 'OK.' For me, that was it," he said.
"I don't want to be someone's third option at all. And it was tough, because then I found out you moved 20 minutes from where I live, and just all this stuff kept happening. I feel like I thought that I was not confused, but now I don't know. I don't know," Weber continued.
Weber said the conversation brought back feelings
We still don't know how the conversation ends. Weber did talk about it at the Television Critics Association.
"That conversation, that was just a really raw, real convo that had to happen with us and really emotional," he said. "It brought back feelings and I couldn't hide those. Even though that convo wasn't planned, it needed to happen."
He continued, "I was 100% myself honest with her. A lot of the questions that you see me asking were questions on my heart that I wanted to find the answers out to. I didn't want to hold back. That conversation had to happen and you'll see what it means."
A contestant might quit because of her return
The sneak peek of the upcoming episode shows many women upset. Brown's return might be the reason for it.
"I was not gonna sit there and be like 'It's alright' 'cause no it's not alright," said Natasha. We then see Weber and Brown laughing together.
"If you stay here you need to know the repercussions of what is gonna happen," said another woman. We then get another shot of Brown. More women are seen crying and in the end someone walks out.
"I don't wanna be here anymore," said one of the ladies. "He can be with Hannah, but I'm going home. I'm done."
It doesn't look like the ladies are happy about whatever happens between Weber and Brown. Fans will have to watch to find out what happened next.