'The Bachelor': Will Colton Underwood and Cassie Randolph Get Back Together?
Former bachelor Colton Underwood and his season winner Cassie Randolph announced on May 29 that they'd broken up. But this isn't the first time the reality TV couple has split. Colton wrote in his debut book, The First Time: Finding Myself and Looking for Love on Reality TV, that he and Cassie actually briefly broke up in 2019. But they quickly realized they wanted to work through their issues and got back together.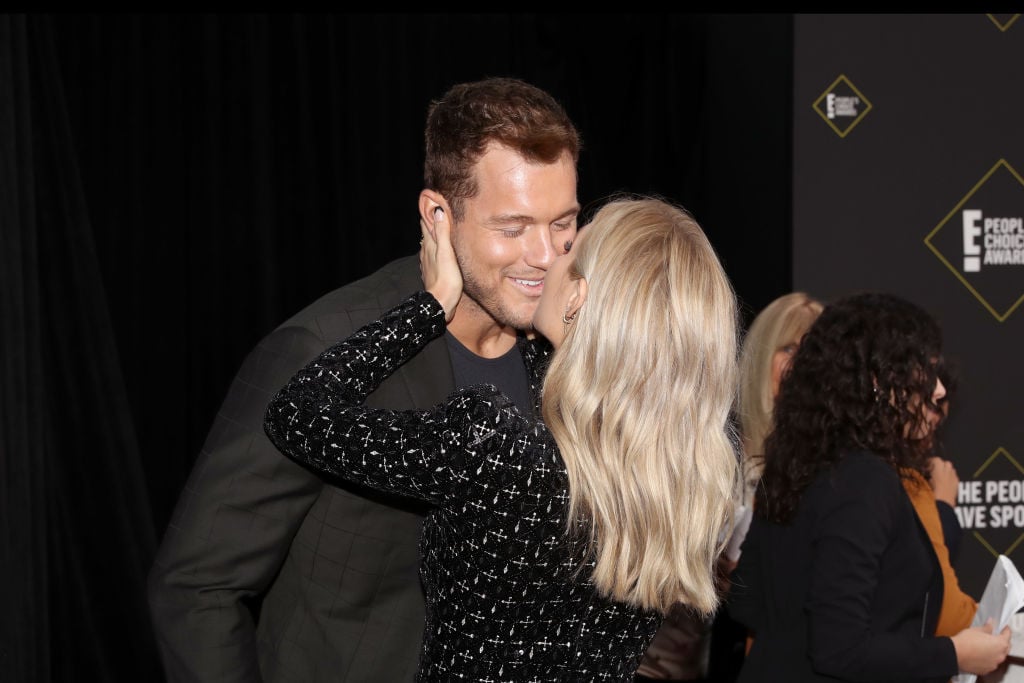 Why Colton Underwood and Cassie Randolph broke up the first time
When Colton and Cassie broke up in August 2019, they were having communication issues, according to the former football player.
"[I said things] like, 'We need to talk about this. You can't just, like, go out in the media and say this,' or 'You can't just tweet about this or Instagram like this without communicating and talking with me,'" he told Entertainment Tonight. "We both just let a lot of things — little things — build up, because we got busy."
Colton said he and Cassie stopped "being a team."
"She was doing a lot of things on her own and I was doing things on my own and we forgot what made us so strong together was that communication and working through problems together… being there for one another and being a team," he said. 
Additionally, Colton was putting "a lot of pressure" on the timeline of their relationship.
"I was almost pushing her away by trying to bring her closer," he explained. "I was saying, 'No, we'll be fine. We'll be engaged by this date. We'll do this, we'll do this, we'll do this.' And it was sort of overwhelming her all over again."
Why Colton and Cassie broke up the second time
Colton and Cassie broke up the first time because they were having communication issues, and the former bachelor was putting too much pressure on their relationship.
But this most recent time, Underwood wrote on Instagram, "Sometimes people are just meant to be friends – and that's okay." That's a pretty big difference between breakups. If Cassie and Colton really are just better off as friends, there's probably a slim chance of them getting back together.
Some fans are definitely hoping the two reality stars start dating again.
"It's fine. You'll take a break, realize you're truly each other's soulmates, will get married, and all will be right in the world again!!" wrote one fan on an old photo of Colton and Cassie. "Seriously though, my heart breaks for you guys!! One of my favorite bachelor couples! Sending all the love and support!"
Regardless of whether Cassie and Colton get back together, we hope they're happy.