'The Bachelor': Will Hannah Ann Sluss' Brother Ever Be On 'The Bachelorette'
When Peter Weber's season of The Bachelor wrapped, we saw a different side of Hannah Ann Sluss. She stood up for herself and told the pilot off for leading her on. He proposed to her although he was in love with someone else, and the 23-year-old was not OK with it.
After her recognition for winning The Bachelor, and then breaking up with him on national television; her entire family is in the spotlight. Namely, her brother, Wade Sluss is being called out to join the ranks of Bachelor Nation.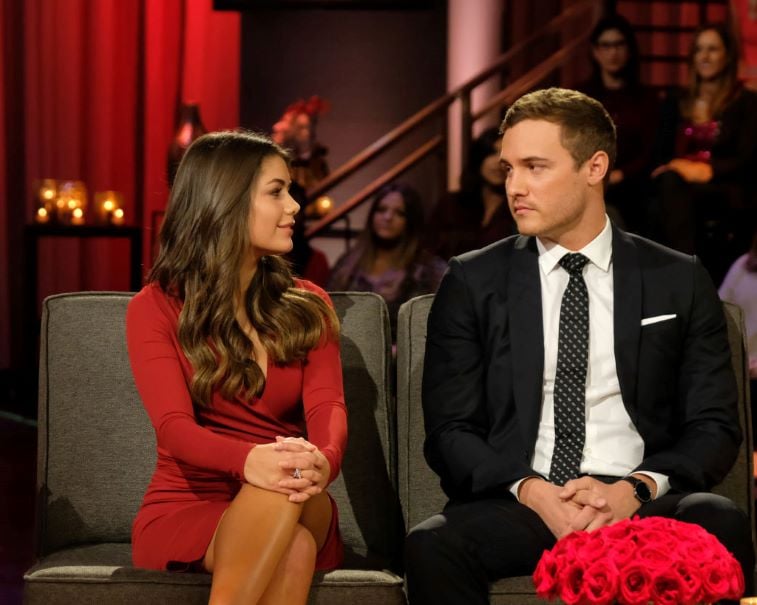 Who is Hannah Ann Sluss' brother?
Hannah Ann has two younger siblings — Wade Sluss and Haley Sluss. Wade is a college senior at The University of Tennessee. The 22-year-old will graduate this spring with a Bachelor's Degree in Business Administration.
Before attending UT, he helped to start the first National Football League in Israel, at the age of 17. He coached overseas in a very different culture and feels very fortunate to have been apart of it.
"I'm a big believer in self-development, having a strong worth ethic, and enjoying what you do," Wade's LinkedIn profile reads.
He also worked in the Human Resources Department of the Knoxville Utilities Board from May to November of 2019.
Why do fans want Hannah Ann's brother to go on 'The Bachelor'?
"Your brother as the next Bachelor, PLEASE," wrote one Instagram fan to Hannah Ann.
Wade's Instagram account only goes back to Sept. 21, 2019, but he has gained over 16,000 followers during that time. The number is likely because he is Hannah Ann's brother. However, the fans are not wrong that he is good looking.
"Be the next Bachelor so that I can come on the show and date you," wrote one Instagram fan to Wade.
The Bachelor fans particularly love the photo of Wade in his swim trunks, showing off his six-pack abs (he's the one on the left). Fans quickly found Wade's Instagram account and cannot stop commenting on his photos.
"Hannah Ann has a hot brother," wrote another Instagram fan.
Recently, Hannah Ann shared a TikTok video in her Instagram Story from a fan who made an entire video featuring her brother, Wade.
"Can we talk about how hot Hannah Ann's brother is," read the caption for the TikTok. A series of pictures of Wade followed it.
Fans are ready to see her younger brother on the next season of The Bachelorette.
Would Hannah Ann's brother, Wade, ever be a contestant on 'The Bachelorette'?
Since Clare Crawley is the next Bachelorette, it's not likely that Wade would be selected anytime soon. Crawley is 39-years-old and hoping to have guys in their late twenties or thirties. Fans would even love to see her with a forty-something guy.
Wade is only 22-years-old and has not graduated from college yet, so it will at least be another year until he could be selected to be a contestant.
Two of Tyler Cameron's friends were chosen to be on Crawley's season of The Bachelorette, so it does seem like the producers take friends and family into consideration when making their decisions.
It looks like we have at least a year to wait before we could see Wade Sluss on the show. Fans think he's worth the wait.
Read more: 'The Bachelor' Fans Feel Forced to Watch New Spin-Off 'Listen to Your Heart'