'The Bachelor Winter Games': Did Ben Higgins Finally Find Love?
The Bachelor Winter Games is here, bringing the alum of Bachelor Nation from all over the world together to compete in winter sports and possibly fall in love. One of the competitors this season is Ben Higgins, who is a fan favorite.
Higgins was on The Bachelor Season 20. He made headlines because he told JoJo Fletcher that he loved her only to send her home and propose to Lauren Bushnell. He and Bushnell tried to make it work and starred on the reality show, Ben & Lauren: Happily Ever After? before eventually calling it quits.
But has he finally found love on the new spinoff show? Here are seven things we know about his time on The Bachelor Winter Games.
1. Higgins admits he has struggled to date after his breakup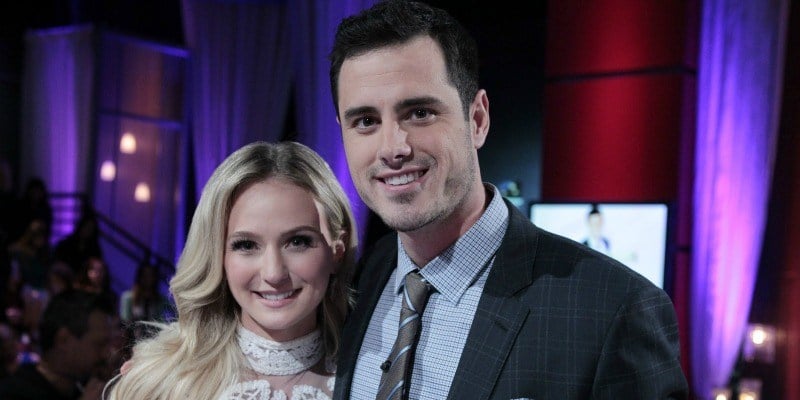 The former reality star hasn't totally recovered from his public breakup with Bushnell. So we will probably see some of that on the show.
He told People:
It did affect the way I interacted with women [on the show] and it does that in real life. Coming off of a breakup, it's smart to take time to process through things but also to make sure you do know what you're looking for. I knew that what I was looking for was somebody very similar to what I had before and just a partner, somebody who was patient and kind and willing to go out there and tackle the world side-by-side.
Next: He will go deeper into his breakup with this person.

2. He has an emotional conversation with Chris Harrison
Although it sounds like love is on the horizon for Higgins, he does tease that he has an emotional conversation with Chris Harrison on Winter Games.
"I sat down with my buddy," he said, according to People "I sat down with Chris and talked to him about what it was like to be back in a situation like this, single again, because the last time I was in a situation like that, I was walking out the happiest I had ever been."
Next: Harrison also jokingly said this about Higgins.

3. Harrison joked he won't stop until Higgins finds love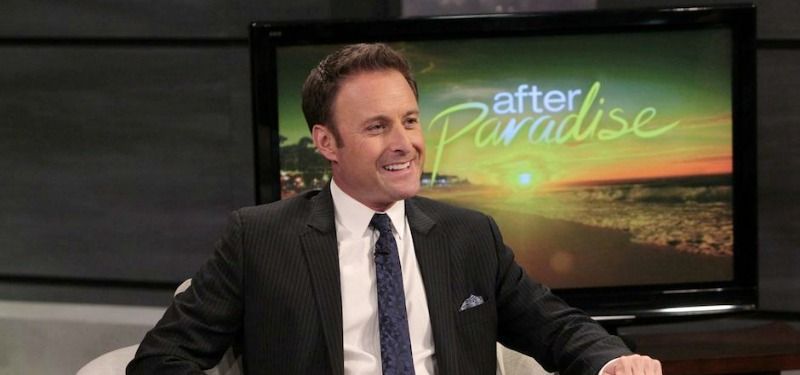 The show is really supportive of Higgins–  to the point where Harrison joked "I will not rest until Ben finds love." Maybe they will succeed this time.
Next: The reality star said he made a lot of connections throughout the competition.

4. Higgins said he made a lot of good relationships from the competition
It seems like Higgins made different kinds of connections on the show. "I made a lot of good relationships from when I stepped into the house to the time I left," he told Us Weekly.
Next: This is why Higgins decided to compete.

5. Higgins said he decided to do the show because it's 'good to me'
The spinoff is a new one, so no one exactly knew what to expect when they signed on. So why did Higgins say yes?
"They said, 'We have no clue what it is; will you do it with us?' I said, 'I am very excited to do something with you guys again because the show has been nothing but good to me,'" he told Us Weekly.
Next: This is why people think Higgins found love on the show.

6. Higgins hinted that he might have found love on the show
He also said that he has dipped his toes back into dating on the show. "If you ask me, 'Did I take steps in the romance department?' I definitely did. There's not a question in my mind that there were steps made," he told Us Weekly. "I may or may not have [found love]. For me, personally, there was huge steps made. I'm excited for people to be with me in that story, through television."
Next: This is what Higgins said about his ex.

7. He said Winter Games would help him move on from Bushnell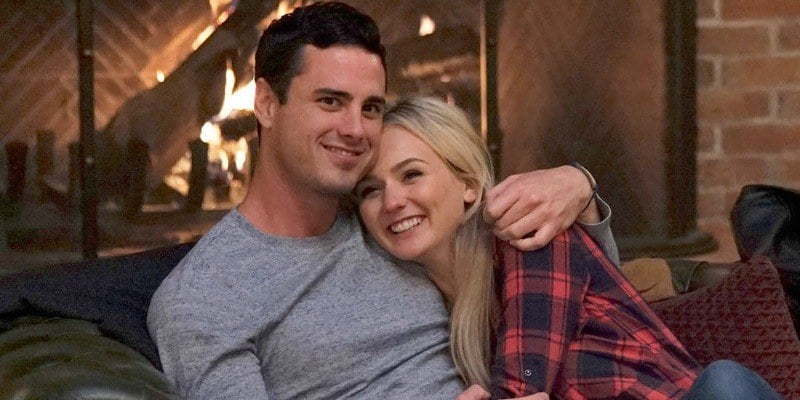 The former bachelor explained that his breakup somewhat influenced his decision to return to television.
"The Bachelor helped me fall in love in a way that I never felt before," he told the show. "If there is any place that could help me move on, it's the Winter Games. The Bachelor and Bachelorette are not just an American thing — there are people coming here from literally all over the world."
8. He leaves the show early and explains why
Despite what he previously teased, Higgins decided to leave the show early. On Episode 3 of the show,  Higgins cried in a heart-to-heart with Chris Harrison, explaining that he just isn't ready to date again yet. As he stated during the emotional conversation:
To try to engage in relationships here, and know that the last time I did this, it was one of the best moments of my life… my fear is not entering into a relationship. My fear is not pursuing somebody. My fear is that if I were to be broken again, I'm not full enough right now to recover from that.
He then packed his bags and headed home. So it looks like Higgins hasn't found love again … yet. But there may be hope for another try  in the future — after his emotional display last night, fans are taking to social media to beg for him to get a second turn at being the Bachelor.
Follow Nicole Weaver on Twitter @nikkibernice.
Check out The Cheat Sheet on Facebook!