'The Bachelor Winter Games': Everything to Know About Kevin Wendt
Multiple worlds in Bachelor Nation are colliding in The Bachelor Winter Games. People who competed for love in different versions of The Bachelor and The Bachelorette are coming together to compete as athletes and possibly fall in love with each other.
One of the competitors to watch is Kevin Wendt from Canada. He's handsome, fit, and used to the cold. All of these things might make him stand out this season. So what should you know about him? Here are seven things to know about Kevin Wendt.
1. He ended the first season of Bachelorette Canda getting engaged to Jasmine Lorimer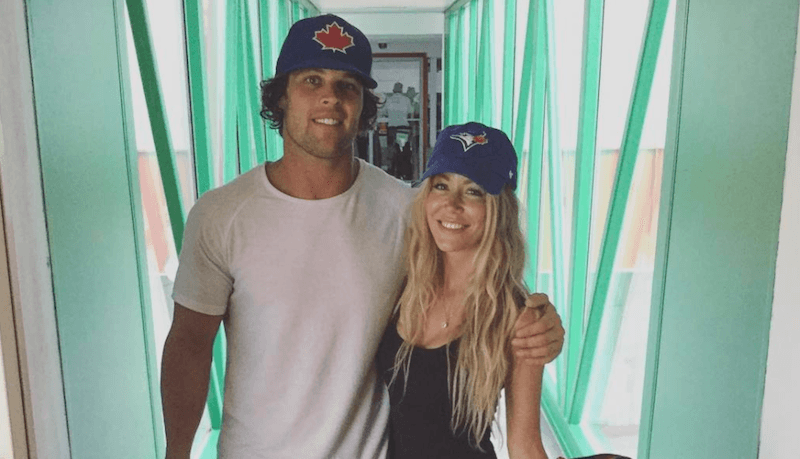 The first season of Canada's show had Jasmine Lorimer looking for love. She found it by picking Wendt, who proposed but they split up five months later. Lorimer broke the news in an Instagram post.
She wrote:
Even so, our differences and the physical distance have taken a toll on us and a couple of months ago, we decided to end our relationship and take some time to work on ourselves individually. We have attempted to do this privately but that has proven to be much more difficult than we anticipated. There are no hard feelings between the two of us.
Wendt made an Instagram post of his own writing, "Impossible to put into words the love and respect I have for this woman. Im sad to share, at this point in our lives we have decided that it is best we go our separate ways."
Next: The reality star has an impressive resume.

2. He's a Navy veteran and firefighter
The reality star is a firefighter, which is probably another plus when it comes to potential partners. You can spot him by his engine and in his uniform on Instagram.
Next: It looks like he gets close to these American competitors.

3. He hangs out with Dean Unglert and Luke Pell
Since Wendt has met the other cast members of The Bachelor Winter Games, he has posted pictures with Dean Unglert and Luke Pell. In one picture, he writes that he was on a road trip with Unglert, which could have been for the show or just for fun.
Next: This is why the other competitors should watch out for him.

4. He is very athletic
It looks like Wendt will be a fierce competitor. You can catch him on Instagram throwing around huge tires, pushing weights shirtless in the cold, and lifting. He will be someone to watch when it comes to the competitions.
Next: This is why many would swoon over him.

5. He is a family man
It looks like Wendt is very much into family. He has pictures with his niece all over his Instagram, which is adorable.
His bio also reads, "A family man at heart, Kevin talks to his mom everyday and adores his little niece. His dream is to one day have a relationship as strong as his parents' and a family of his own."
Next: He has a celebrity doppelganger.

6. His nickname is James Marsden
Some reality stars have celebrity doppelgangers — and that includes Wendt. He has in his bio that his nickname is James Marsden, and we can definitely see the similarities.
Next: This is the city where he is from.

7. He lives in Toronto
The Canadian's hometown is Waterloo, ON, but he now lives in Toronto. Being used to cold climates will probably play in his favor when it comes to winter games.
Follow Nicole Weaver on Twitter @nikkibernice.
Check out The Cheat Sheet on Facebook!