'The Bachelor': Would Jenna Cooper and Jordan Kimball Still Be Together Today Without the False Claims from Reality Steve?
Reality Steve came forward on April 16, 2020 to retract his claims that Jenna Cooper was cheating on Jordan Kimball. Would the two be together today if the false story was never published?
You might remember the scandal that was Jenna Cooper and Jordan Kimball from Bachelor in Paradise Season 5 in August and September 2018. They fell in love on the show, but broke up shortly after because Jenna was allegedly cheating on Jordan with a "sugar daddy."
Reality Steve admitted on April 16, 2020, that he was wrong about the scandal. He publicly apologized to Jenna on his podcast and declared that the two broke up because of his news story.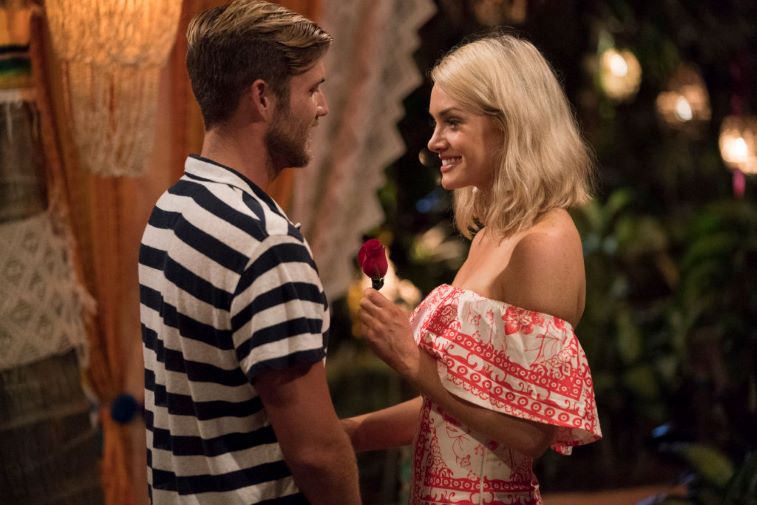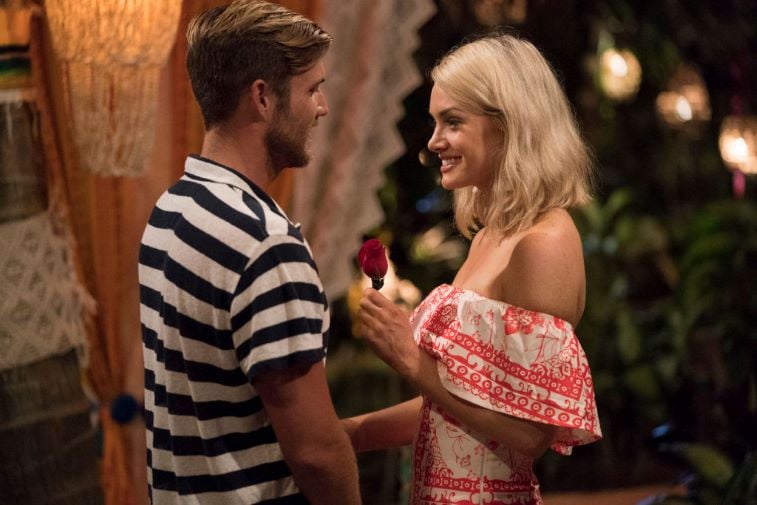 Why is this news surfacing yet again about Jenna Cooper and Jordan Kimball?
Couples break up all the time after going on the many different Bachelor shows. So, why is this relationship split any different? Well, it turns out that Jenna was harassed and bullied following the conclusion of the show. 
Several people sent fake screenshots to her fiance at the time, Jordan, indicating that Jenna was cheating on him. The images looked like authentic texts that Jenna sent, so Jordan believed the claims. 
He broke up with her after Reality Steve confirmed the allegations in September 2018. While Jenna denied the claims, Bachelor Nation primarily thought she was lying. However, Reality Steve entirely redacted his statement on April 16, 2020. 
The journalist went through all of the information that Jenna presented him and concluded that he was wrong. He did not do this in a single post, but in a 90-minute podcast with Jenna. He also took down all stories related to the misinformation. 
Jordan and Jenna already had communication issues before the scandal
"Our biggest issue was miscommunication," Jenna told Steve. "Him getting these awful messages from whoever is creating this. I was getting awful messages too, but I chose not to believe it. The difference is he wasn't coming to me with that." 
She wants to know why he didn't come to her and do the same. However, Steve insists that Jordan broke up with her because of him.
"This relationship was ended based on my story," Reality Steve told Jenna. 
However, she wants to know why he didn't involve her more in the situation. They could have communicated better and figured out who it was based on who was sending the false claims to both of them. 
Jenna Cooper is ready to move on with her life and new baby
Jenna recently announced that she is having a baby with her new man, Karl. However, when her local newspapers published the story, they included the information about her cheating on Jordan. Jenna wants to move on, but she feels that the truth needs to come out first. 
"I wanted to bring some solid, tangible evidence," Jenna said. "It's really hard to prove something you didn't do. Since I have talked to you, we have found out even more."
Jenna and Reality Steve explain how the entire misinformation scandal went down. Steve hopes that he can clear her name by coming forward.
"At the time, it was devastating," Jenna continued. "I have to prove I didn't do this. I used the money I made from Bachelor in Paradise to have my phone analyzed, and my life ripped open."
She hopes that this does not ever happen to anyone else. Jenna is happy in her new relationship. However, we will truly never know if the couple might have lasted without the misinformation scandal.
Read more: 'The Bachelor': Victoria F. Got the 'Golden Edit' on 'Women Tell All' and Is Heading to 'Bachelor in Paradise'