'The Bachelor': The Really Relatable Reason Colton Underwood and Cassie Randolph Broke Up
Bachelor nation wasn't exactly shocked when Colton Underwood and Cassie Randolph announced that they had broken up. When they ended Underwood's season of The Bachelor without getting engaged, their relationship seemed doomed to a lot of Bachelor nation. What fans are really wondering now is what exactly caused the breakup. The two seemed to be getting along quite well, Randolph even nursed Underwood back to health when he contracted COVID-19. So, why did they call it quits?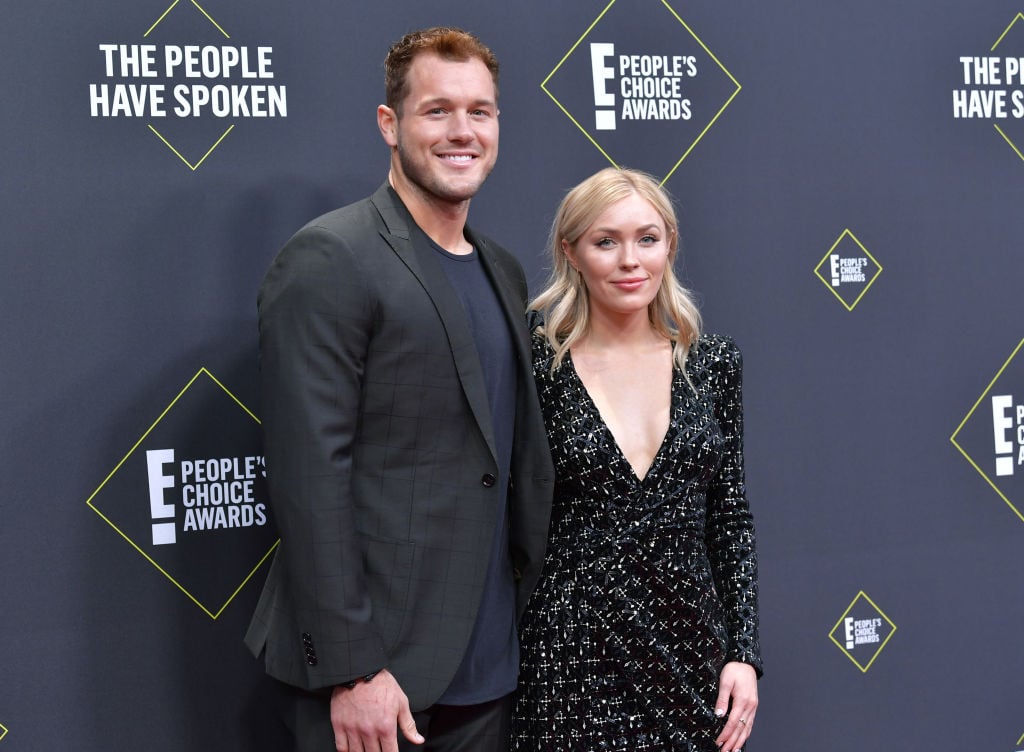 RELATED: Is 'Bachelor in Paradise' 2020 Officially Canceled? —Bachelor Nation is Begging for New Content
Cassie Randolph and Colton Underwood's relationship
Underwood and Randolph got together on Underwood's season of The Bachelor. Underwood ended up choosing to be with Randolph while two other women were still in the competition. Randolph, who was not ready to get engaged, tried to send herself home. After Underwood promised that they could just date without an engagement, Randolph agreed to end the season with him.
After the season, the two tried to take things slow and continued living separately.
"We are trying to do everything as normal as possible," Underwood told Extra after his season ended. "I don't think you realize how many important steps you miss in the Bachelor process, which is nothing against them. We want to make sure we do this the right way. Statistically speaking, for Bachelors, it's not very good odds, so I think us going against what other Bachelor and  Bachelorette couples have done is probably going to work out in our favor.
"We both feel like … living our separate lives but still coming together at the end of the day is what's most important for us and what's the right step for where we're at in our relationship."
The breakup
Randolph took to Instagram to announce her and Underwood's breakup.
RELATED: 'The Bachelor': Colton Underwood Opens Up About Questioning His Sexuality
"First off, I want to say this is one of the hardest things I have had to share as neither one of us is quite ready to talk about it yet," she wrote. "However, because our relationship is such a public one, our silence on the matter has been speaking for us. Colton and I have broken up, but have decided to remain a part of each other's lives. With all that we have gone through, we have a special bond that will always be there. I love Colton very much and have an enormous amount of respect for him. We have both learned and grown so much these past couple years, and will always have each other's back. Always."
Why did they break up?
Multiple sources have guessed that Underwood and Randolph broke up because she was not ready to get married but Randolph took to her Instagram stories to deny those claims.
"So irritated with mass hate that exists right now," she wrote. "Why can't everyone just be kind? The ending of our relationship had nothing to do with me not being 'ready' for something more. Nothing."
The real reason for the breakup was nestled inside Underwood's breakup announcement. He said that the two were just simply better off as friends than romantic partners.
RELATED: 'The Bachelor': Are Rachel Lindsay and Colton Underwood Feuding?
"It's been a crazy few months to say the least, Cass and I have been doing a lot of self-reflecting," he wrote. "Sometimes people are just meant to be friends – and that's okay. We both have grown immensely and been through so much together – so this isn't the end of our story, it's the start of a whole new chapter for us."