'The Bachelor': Fans Think Hannah Brown and Tyler Cameron Are Back Together After She Reunites with Him in Florida
Hannah Brown and Tyler Cameron did not end up together at the end of 'The Bachelorette' But they recently reunited and fans think it means something.
Hannah Brown has had her fair share of heartbreak. First, Colton Underwood broke her heart on The Bachelor and then she made the absolute wrong decision by getting engaged to Jed Wyatt at the end of her season of The Bachelorette. But now, it looks like things might be back on between her and her runner-up, Tyler Cameron.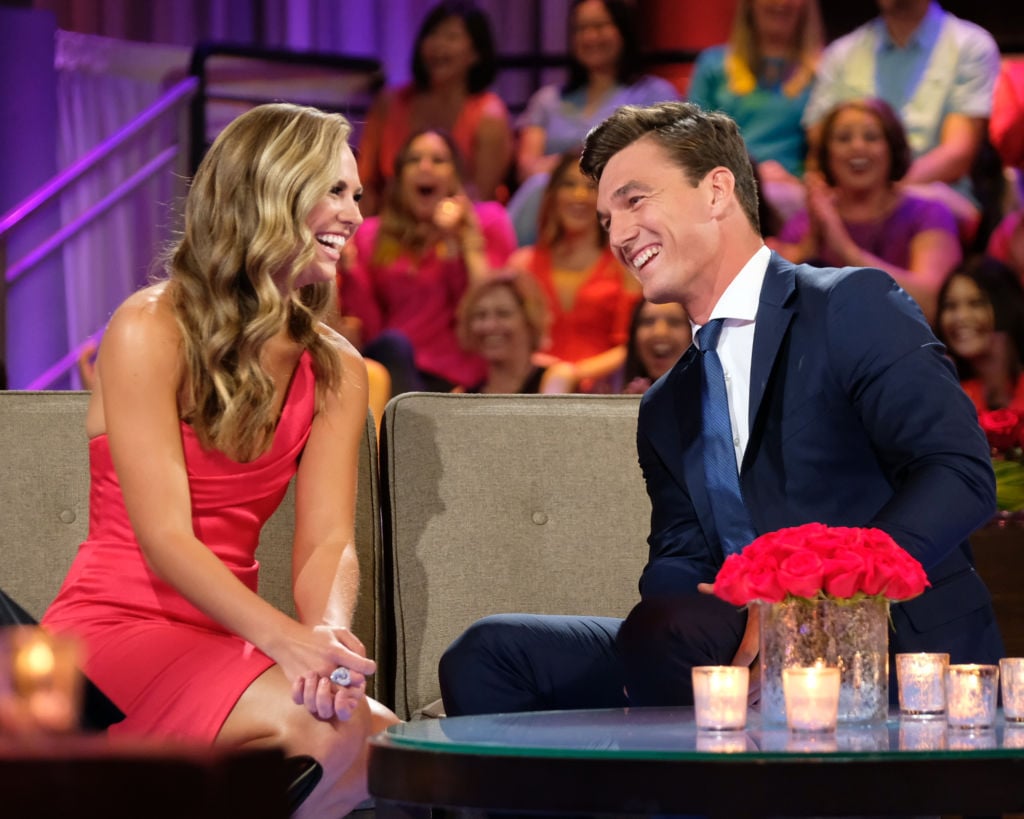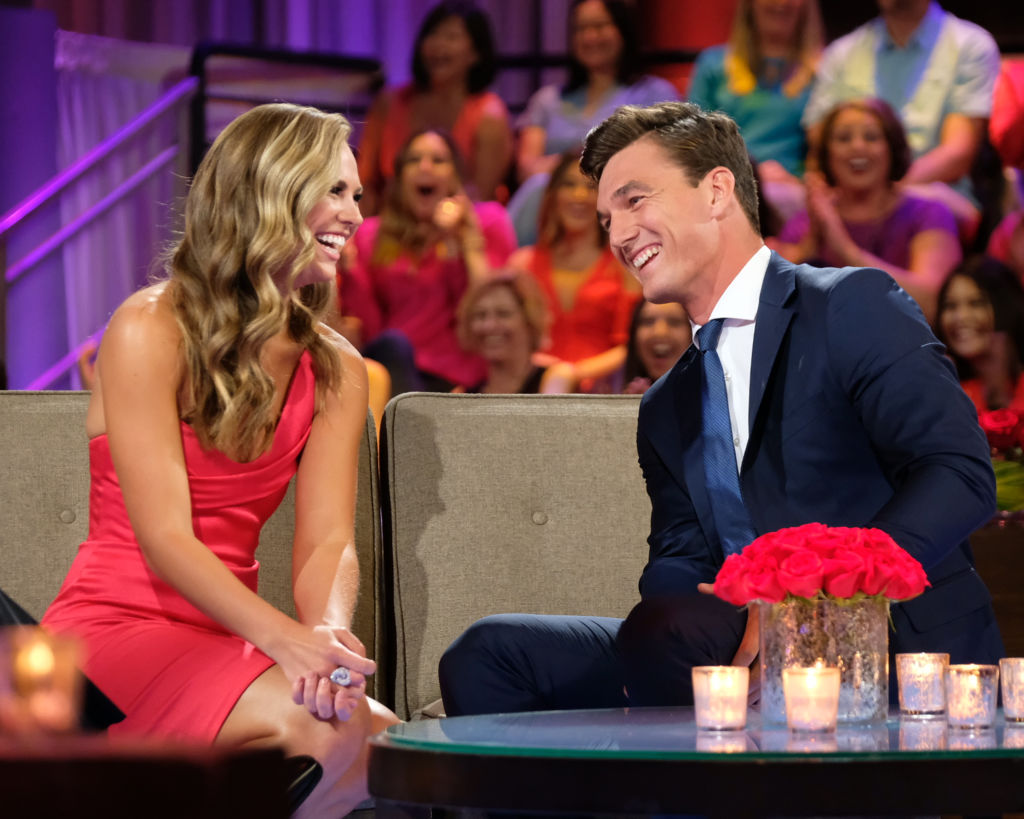 Hannah Brown's broken romances
Brown's season of The Bachelorette ended with her having to break off her engagement to Wyatt after learning that he had a girlfriend the entire time he was on the show.
"I am not with Jed anymore," she said at her live finale. "The engagement is over, we are not together. That is not what I said yes to. When I said those things, the things that I said to him on my engagement date, I thought that was my day, and I feel like that was taken from me and how special that was, and it's been really hard to gravel with that, but I know that what I got is not what I ever wanted for a life partner and love that is not built on a foundation of trust and honesty. I have grown so much, and I know I deserved more than that."
During the same finale, she admitted that she still had feelings for Cameron and asked him out. He agreed and the two went out for a drink.
"The feelings that I have for Tyler didn't go away," Brown told People after her finale. "Just because I'm single doesn't mean I didn't have feelings for him still. I did want to hang out with him and a single girl can go out on dates and I wanted to go out and have a drink."
Tyler and Gigi Hadid
Brown and Cameron's relationship came to a halt when Cameron started spending more time with model Gigi Hadid. The two dated casually for a while and Cameron even accompanied her to her grandmother's funeral in the Netherlands. But the relationship didn't last very long and Cameron became single again.
Tyler Cameron's mom passes
Earlier this month, tragedy struck and Cameron lost his mother, Andrea.
"Today heaven gained an angel," he wrote on Instagram. "We will love and miss our mother dearly. She will live on through us and through those that she has had an impact on. While we grieve, we ask for two things: First, tell those you love that you love them; and second, please let us take this time to celebrate her life in private. Thank you for all your love and support."
Later, the cause of death was revealed to be a brain aneurysm. Cameron's mom was only 55 when she passed.
Hannah Brown flies to Florida to comfort Cameron
Though Brown and Cameron did not end up together, Brown did meet Andrea briefly when she visited Cameron's hometown during her season. When she heard that Andrea passed, she flew to Florida to be with Cameron.
Does this mean Tyler and Hannah are back together?
This could just be a situation of a friend comforting another friend, but fans are hoping it means more.
"I love them together," one person tweeted in response to the news of Brown flying to Florida.
"YOU THINK MAYBE SHE TURNED DOWN THE BACHELORETTE (because she was in the running for it again) BECAUSE SHE WANTS TO BE BACK W TYLER C????" another person wrote.
"I'm still secretly hoping Hannah Brown and Tyler C end up together," another fan commented.
"Who cares about tonight's finale…Hannah Brown & Tyler Cameron are reunited," one fan wrote.