'The Bachelorette': 1 of Tayshia Adams' Contestants Has Already Asked Clare Crawley Out
Clare Crawley and Dale Moss found love on 'The Bachelorette.' Now that they have broken up, a former 'Bachelorette' contestant is shooting his shot.
Clare Crawley and Dale Moss are done. The couple who met and fell in love in record time on The Bachelorette has called it quits. Though the breakup is fresh, some people are already vying for a chance to date the former Bachelorette. One of the show's former contestants has already asked her out.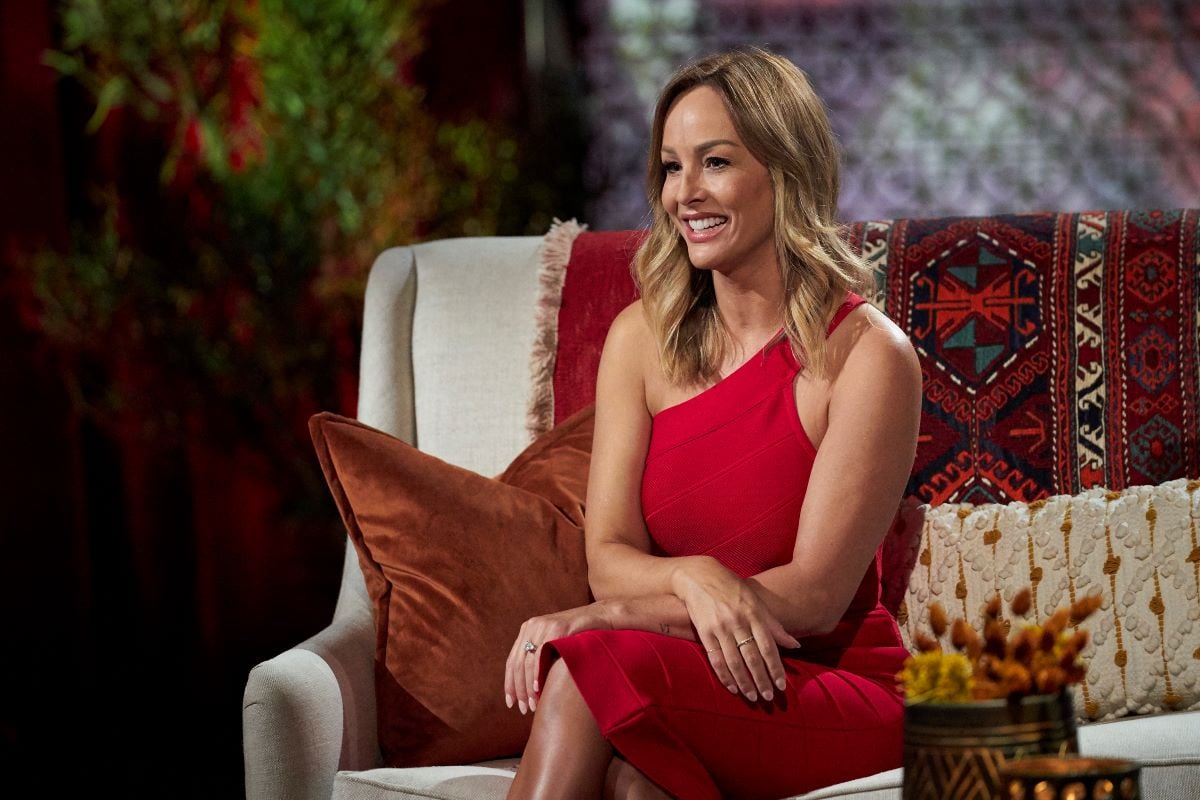 Clare Crawley and Dale Moss' journey on 'The Bachelorette'
Before Crawley's season aired, fans already knew that this season was going to be different. Rumors started circulating early that Crawley had found love just two weeks into filming. When the season began airing, it was clear that Crawley had strong feelings for Moss from the very beginning.
"That was something that you can't really anticipate with anybody, you don't know," she told Entertainment Tonight of Moss when the show aired. "[But I didn't know] like, was he feeling that? Are we on the same page?
"Usually in my experience, as relationships go, there's always somebody that's ahead of the other person," she continued. "It's really rare that you connect on that same page at the same time, so it was just — it was one of those magical things that I guess just happens."
It quickly became clear to everyone on the show that Crawley was leaning toward choosing Moss. Eventually, she cut her season short and told Moss how she felt. The two ended the season engaged.
Clare Crawley and Dale Moss' breakup
Recently, Moss took to Instagram to announce that he and Crawley's fairytale relationship had come to an end.
"I wanted to share with you all that Clare and I have decided to go our separate ways. We appreciate the love and support we've received from so many people, but this is the healthiest decision for both of us at this time," he wrote. "We strongly believe in leading with love and always remaining true to oneself – something our families have taught and instilled in us throughout our lives. We only hope the best things for one another."
Sources told E! News that Moss ended the relationship after realizing he wasn't ready for the sort of commitment the relationship required.
"Clare and Dale were taking time apart and were working it out, but it led to a definite split," the source said. "Dale felt that he is not ready for marriage and was not ready to move to Sacramento for Clare. They were making a lot of plans that Dale could not commit to."
According to the source, Crawley has not been taking the split so well.
"She's trying to focus on herself right now but is completely devastated," the source said.
But Crawley hasn't completely closed the door on the relationship.
"She wanted this relationship to work and has hopes they can rekindle in the future," the source continued.
A contestant asks Clare out
Contestant Spencer Robertson missed out on competing for Crawley's heart. He was one of the men brought in for Tayshia Adams after Crawley left. He went on to win Adams' first impression rose and kissed her before any of the other men. However, his and Adams' flamed burned out quickly and he was sent home after three weeks.
After Moss revealed that he and Crawley broke up, Robertson took his chances and asked Crawley out.
"Coffee? @clarecrawley," he wrote on his Instagram story. Crawley has yet to respond.