'The Bachelorette': Katie Thurston's Cast Is Posted and Fans Have a Favorite Already
The Bachelor ended on March 15, and ABC is already moving on to Katie Thurston's cast of The Bachelorette by releasing the men's pictures and bios. The Facebook page for The Bachelorette shared the images and brief information about the men who might appear on Katie's season looking for love. And fans were vocal immediately on who stood out to them.
[Spoiler alert: The following article contains possible contestants on next season of The Bachelorette.]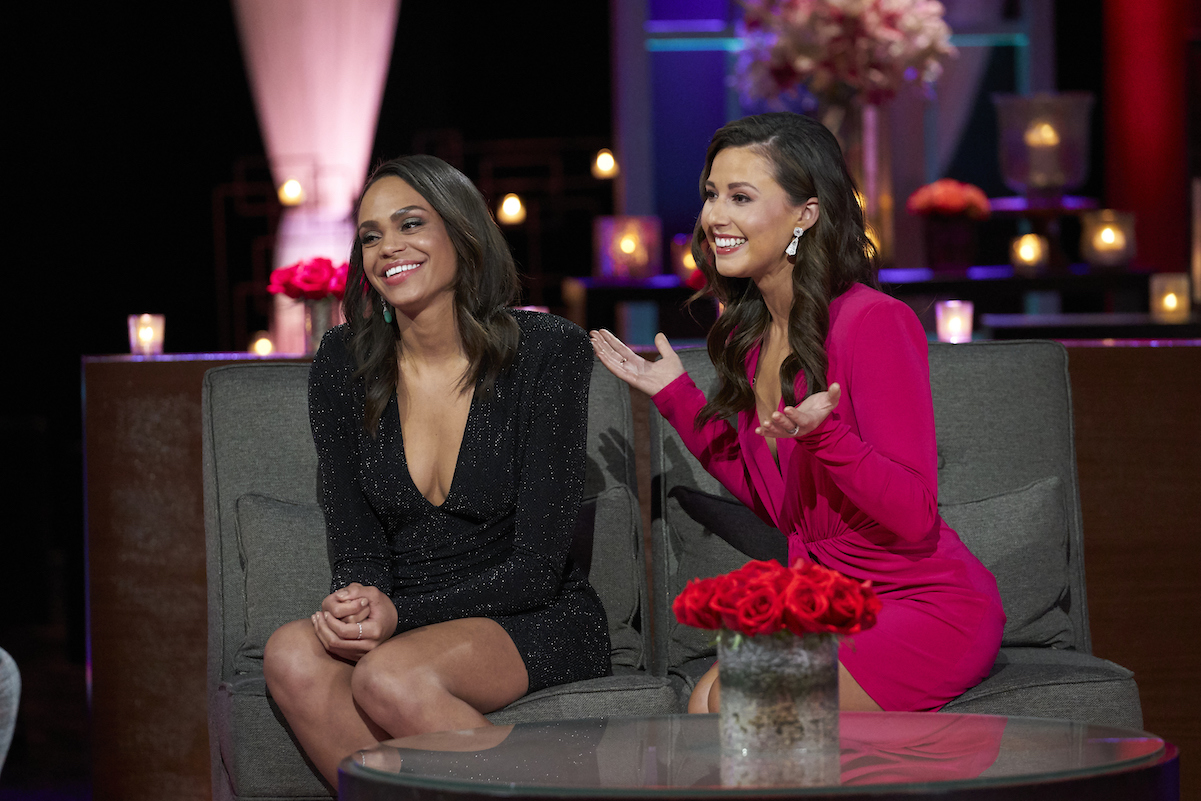 Katie Thurston ended 'The Bachelor' after a memorable season
The next lead was memorable from the moment she stepped out of the limousine to meet Matt James at Nemacolin in Pennsylvania. The star showed Matt her sex toy that she brought to the resort, which sparked conversations on whether she was ready for an engagement.
Katie shut down that notion immediately, reinforcing her sex-positive ideals and embracing her sexuality. She also tried to keep the peace in the resort by speaking to Matt when there was bullying going on amongst the women.
Katie's connection with Matt didn't make it past their one-on-one date, when the lead sent her home. But many called for Katie to lead her own season, and ABC granted those fans' wish.
ABC announced Katie Thurston and Michelle Young as bachelorettes
After Reality Steve correctly predicted that ABC would have two separate seasons of The Bachelorette, the show announced both Katie and Michelle Young as the next leads.
ABC made the announcement on The Bachelor: After the Final Rose. Guest host Emmanuel Acho said, "The choice was more difficult than ever before. Ultimately, it came down to two strong, deserving women."
Acho informed viewers that Katie's season will be first. She expressed what she thinks about her upcoming journey on The Bachelorette.
"I'm ready to find love and not just the temporary kind," Katie said. "I'm talking forever, my husband. And I'm in a place in my life where I feel like I'm the best version of me. Honestly, I've seen it work before. Why can't it work for me?"
Only a few days later, ABC shared just who might be in the running for Katie's heart soon enough. And yes, fans already have a favorite.
Who is possibly in Katie Thurston's cast of 'The Bachelorette'?
ABC shared pictures and brief bios on Facebook of more than 30 men who might make an appearance on The Bachelorette. The album's caption read, "We are giving you an early look at the men who may be on this season of The Bachelorette."
Fans on Reddit immediately took to Bao, a 36-year-old from Concord, New Hampshire. His picture on the Facebook album has more than 2,000 reactions and over 400 comments.
"Bao wow," one person wrote on the Reddit thread.
Another said: "First impression looks wise is Bao and it ain't even [close]."
"Bao is at the top of the list for me," someone else expressed. "[First impression rose] material."
A different fan commented: "Bao is so hot like that jawline please."
And then there was someone who's already thinking beyond The Bachelorette: "Bao for the next bachelor!"
We'll have to see what Katie thinks about that, since she'll have her chance to possibly date him first.