'The Bachelorette': Becca Kufrin Defends Her Relationship With Garrett Yrigoyen to Fans on Instagram
Becca Kufrin is not taking any criticism from fans about her relationship with Garrett Yrigoyen. On July 20, Kufrin shared a photo on Instagram of her niece while visiting Wisconsin. When multiple fans commented on the photo and criticized Kufrin and her relationship, she responded and called out fans for their behavior.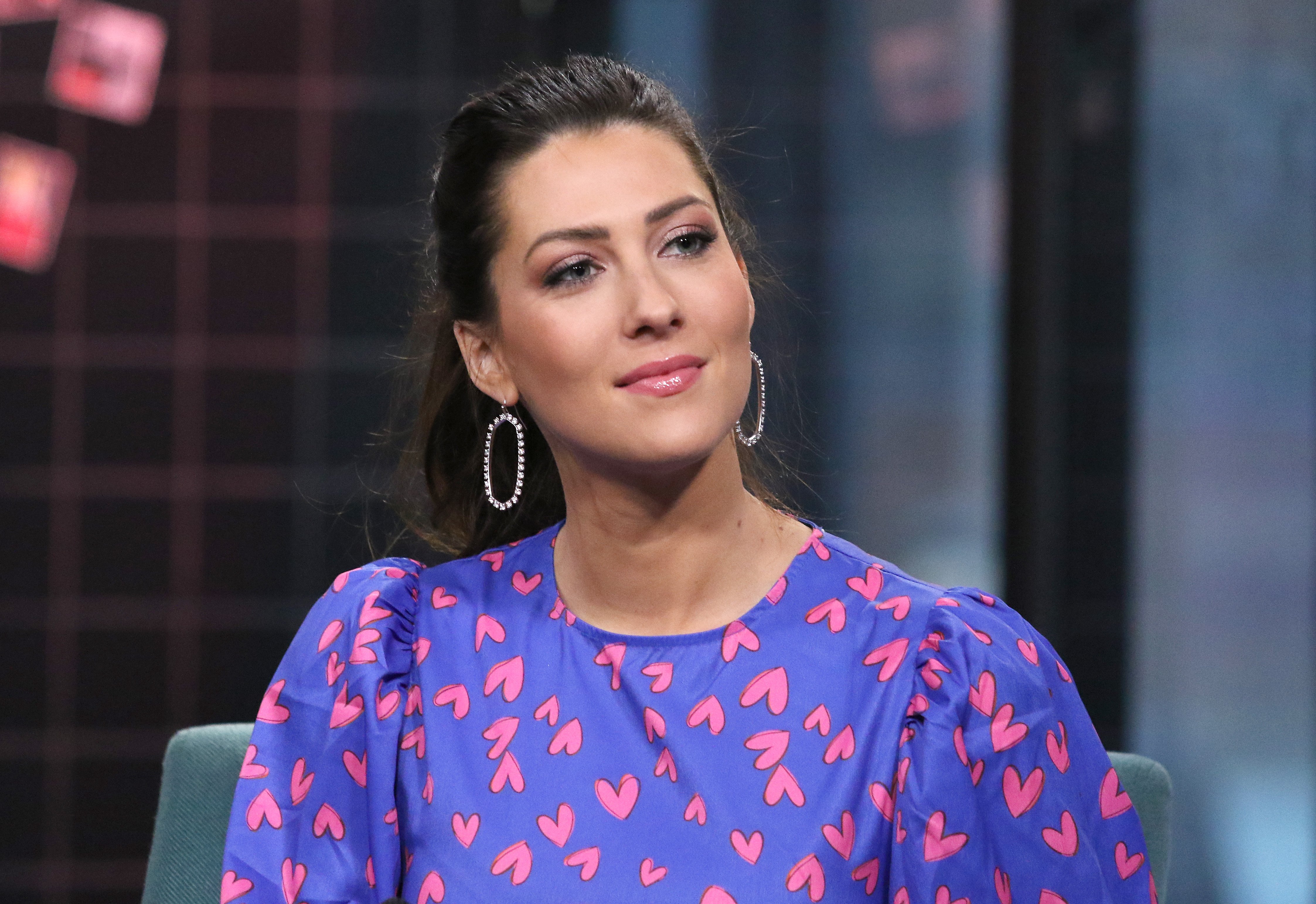 Her relationship with Garrett Yrigoyen recently upset fans
On June 4, Yrigoyen caused controversy on social media when he published an Instagram post in support of law enforcement amid the Black Lives Matter protests. A few days later on an episode of the Bachelor Happy Hour podcast, Kufrin discussed Yrigoyen's post with her co-host Rachel Lindsay. While she defended her fiancé, she also admitted that she did not agree with him.
"Garrett is my fiancé and I love him and to his core, I believe that he is a good person. What he posted … I don't align with and I don't agree with," said Kufrin. "I don't think he meant it in a malicious way, I do think it was tone deaf and it was the wrong time and message and sentiment… I'm trying to get him to see the bigger picture."
In a follow-up episode of Bachelor Happy Hour released on June 16, Kufrin told fans she was unsure about where things stood with Yrigoyen.
RELATED: Garrett Yrigoyen Jokes That He Talked to Mother Teresa After Becca Kufrin Hints Their Relationship Is Rocky
"I want to say to our listeners out there — because I'm sure many will hear this back and wonder and ask and have opinions — for those who are curious about my relationship with Garrett at this point, all I can say right now is I don't know," she said. "I can't give anything more than that. It's something that we are trying to work through and discuss and do work on at home at this time and that's where the work will remain and that's really the best can give you at this point."
Becca Kufrin called out fans on Instagram
Based on their social media activity, Kufrin and Yrigoyen have spent the past couple of weeks apart and Kufrin is visiting her family in Wisconsin. However, the two are still commenting on each other's Instagram posts.
In Kufrin's recent Instagram post from July 20, Yrigoyen commented, "Twinning :)."
Kufrin replied to his comment. "@gy_yrigoyen Immi told me I had to match her. And you know what she says, goes."
Fans of The Bachelorette also commented on Kufrin's post, but not all of the comments were positive.
One Instagram user commented, "Some girls just self destruct in relationships….." and Kufrin responded, "OMG please write an advice book for all of us girls who apparently can't handle ourselves in our own relationships! We definitely need a man to tell us how to act."
When another fan wrote, "So disappointed in you," Kufrin sarcastically replied, "I'm SO sorry that by me spending an afternoon with my niece makes you upset."
Fans are speculating about the status of Becca Kufrin's relationship
While Kufrin is clearly not here for fans inserting themselves in her personal life, a number of fans commented on her Instagram post asking if she was still with Yrigoyen. Fans of The Bachelorette have also created Reddit threads dedicated to analyzing if the couple are still together.
"I think Garrett and Becca broke up. Super unverified and no one has confirmed, but they're spending fourth of July apart and haven't posted any pictures together… Something seems up," a fan wrote on Reddit.
"They both seem too happy in their stories to have just broken up an engagement in my opinion. I think they're just spending some time apart and visiting their respective families separately for the holiday, possibly also because of the tension between Garrett and Becca's family," another Reddit user commented.