'The Bachelorette': Becca Kufrin Reveals How She Became Friends With This Former Contestant From Her Season
Find out how Becca Kufrin can remain friends with this former contestant from her season of 'The Bachelorette.'
For people who go on The Bachelorette and other franchise shows, they are often put in a pressure-cooker like experiment, where real bonds are often made. Former lead Becca Kufrin and her contestants are no exception. While Kufrin may now be single, she still remains close with one contestant from her show to this day. Read on to find out which one that is.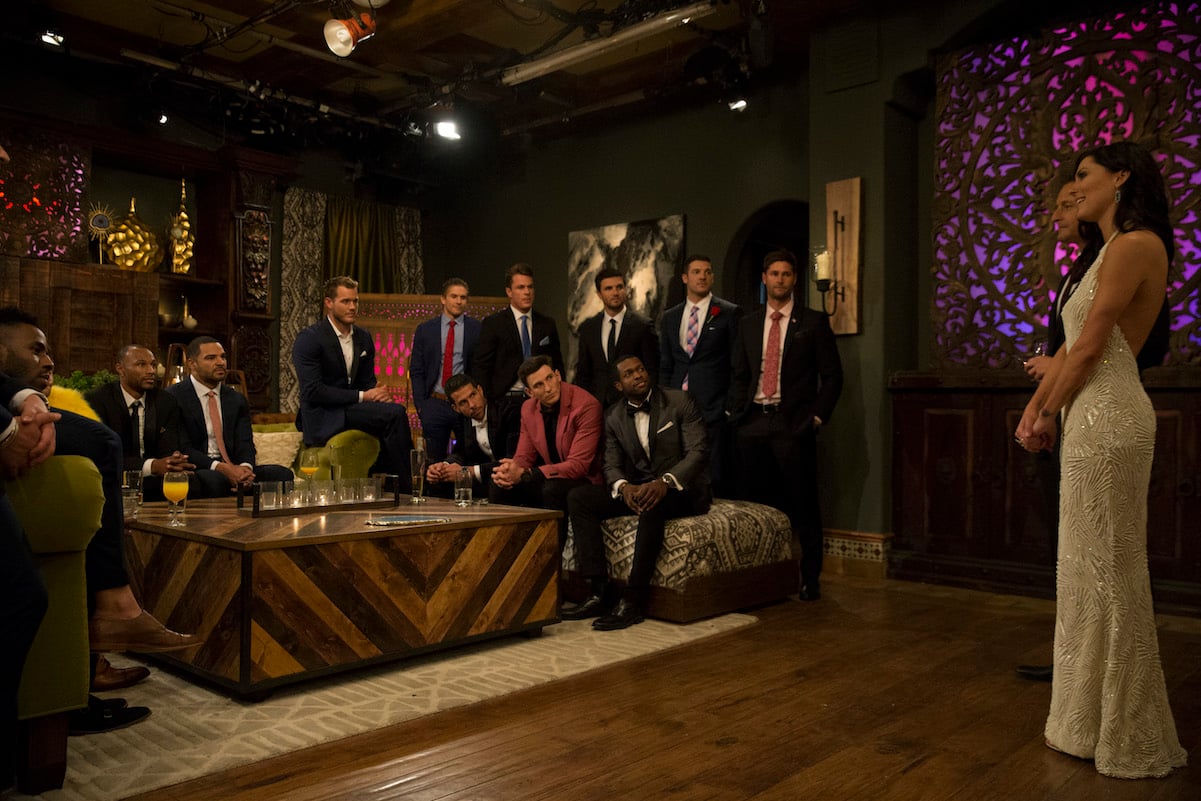 Becca Kufrin and Blake Horstmann's relationship on 'The Bachelorette'
Kufrin and former contestant Blake Horstmann struck a close bond while filming The Bachelorette. Horstmann received the first one-on-one date of the season back in 2018. He was an early contestant to express his feelings for Kufrin: In week five, he told her he loved her.
Right before hometown dates, Horstmann got the last one-on-one date. He then took her to his hometown in Colorado, and explained that he survived a school shooting when he was a teenager.
He went on an overnight date with Kufrin before she sent him home in the Final Two. Horstmann was emotional during their breakup, and she chose Garrett Yrigoyen, who she was engaged to up until summer 2020.
How the two became friends again
Kufrin spoke on Horstmann's podcast Behind the Rose on the Jan. 26 episode, in which she discussed how they became friends again, years after their relationship ended on The Bachelorette.
The former lead said she initiated contact between the two of them while she was co-hosting The Bachelor — Live on Stage with Ben Higgins, another franchise favorite.
"It probably was me, cause I think I was on tour when you were coming," Kufrin revealed. "I think I had reached out [at that] point, and I was like, 'Hey I know you're coming.'" Kufrin said she could look back in her DMs to confirm. But her story sparked Horstmann's memory.
"You know the one DM I remember," Horstmann asked Kufrin. "When we first started talking, I posted, 'cornhole or bags?'" Kufrin replied "bags" to Horstmann's Instagram story regarding the lawn game, which renewed a platonic relationship for the two.
"That's when we started talking again," Horstmann said.
"I slid into Blake's DMs," Kufrin joked.
How Becca Kufrin and Blake Horstmann's friendship can work now
The resurfaced bond between Kufrin and Horstmann didn't stop at DMs. Even though they didn't romantically get back together, they still felt something for each other, even if it was just platonic.
Horstmann said that the reason he and Kufrin could stay friends after her breaking up with him on television is that they're "adults."
"You do know what you're signing up for," he said about going on The Bachelorette as a contestant. "I never held a grudge against [Kufrin], and I think anyone who holds a grudge against the lead is immature in my opinion. You understand the situation."
"Blake and I are very similar in the way that we process things and handle things," Kufrin responded. "You form really weird, strong bonds with people on the show. That didn't just go away overnight. It wasn't like we ended things or I ended things, and it was like, 'OK, f*ck him, bye!'"
Kufrin then added that she has a "soft spot in [her] heart" for the people who competed on her season.
"So it's not like a light switch where you turn it on and off, and you're like, 'I don't care about that person,'" Kufrin revealed. "Everything happens for a reason, but I still try to have empathy and care and remember I really felt that way about a person for a reason and remember the good reasons of 'why.'"
Kufrin's way of seeing her past relationships could definitely be a reason her and Horstmann could now be friends again. After Horstmann complimented her for "living [her] best life," Kufrin was touched and complimented him right back.
"You're the best hype-man like you're so sweet," she said. "I feel like you're just always supportive, which I so appreciate, so thank you."
Even if the two are "just friends" now, we're loving the supportive vibes Kufrin and Horstmann are giving off.
You can watch The Bachelor on Mondays at 8 p.m.