'The Bachelorette': Can Men Buy Rings Instead of Using a Neil Lane Ring to Propose?
Men are always seen picking a Neil Lane ring on 'The Bachelorette.' Are they allowed to propose with other rings?
Every season of The Bachelorette brings the question of will the star get engaged in the end? The answer is usually yes and many of the men use a Neil Lane ring to pop the question. Can they use other rings instead? Here is everything you need to know.
Some men don't end up proposing at all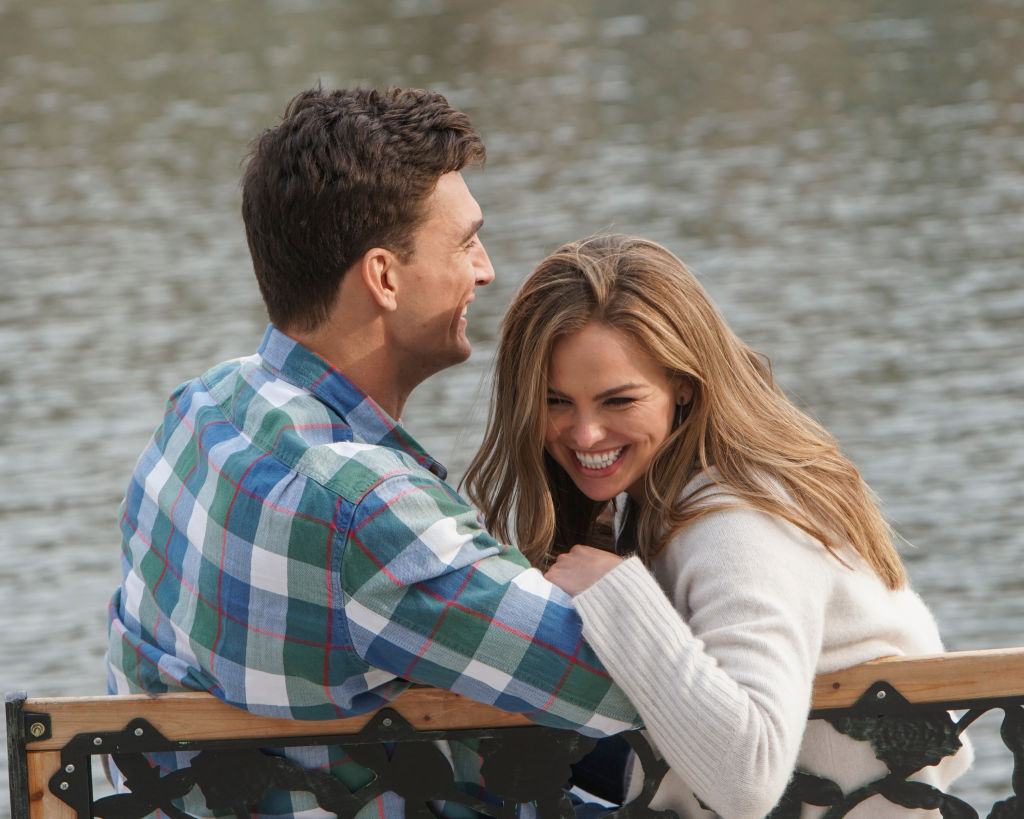 Although the premise of the show is for a woman to find her husband, it doesn't always end with a proposal. This has happened on multiple seasons of The Bachelor and one season of The Bachelorette.
Season 3 ended with Jen Schefft picking Jerry Ferris. He did try proposing, but she told him to keep the ring for after they get to know each other better. She claimed they were just friends when After the Final Rose aired.
All of the other stars did get engaged. The men got a good deal with their Neil Lane rings for a reason.
Men use Neil Lane rings for free, but there is a catch
There is a reason why the stars of The Bachelor and the men on The Bachelorette use Neil Lane rings. They're completely free, but there is a catch.
"In the contract, it says if you are not together for two years after the final day of the show airing, you have to give them the ring back," Jesse Csincsak, who was engaged to DeAnna Pappas, told Bustle.
So if couples do make it down the aisle or make it past two years together then the ring is all theirs.
Contestants can use other rings but won't get the same deal
Someone has used a ring that wasn't a Neil Lane ring before. Aaron Buerge got down on one knee in front of Helene Eksterowicz with a Harry Winston ring in Season 2 of The Bachelor. That meant he used his own money to get it.
The couple eventually broke up and Eksterowicz decided to use her fame from the show to good use. She sold the ring on Ebay for $28,300.
Jason Mesnick also ended up with runner-up Molly Malaney after filming. That meant she missed her opportunity for a Neil Lane proposal on television. She did eventually get a 2.5 carat ring years later.
"Molly was the only one who didn't have a ring of mine and Jason really wanted to change that," the ring designer told People. She was surprised by the ring.
"Never in a million years did I think I would be surprised with a new Neil Lane ring!" she said. "The past five years have been the most amazing years of my life because of Jason. Our relationship started all because of the Bachelor franchise and Neil has been such a meaningful person within the franchise, so I am so honored to have a piece of that relationship. I can't stop staring at my finger! This is the most amazing gift I've ever received!"
In the end, men can use a different ring to propose. However, they would be passing up a free one that comes with a catch.