'The Bachelorette': Chris Harrison Explains the Show's Screening Problem and Girlfriend Scandals
'The Bachelorette' host, Chris Harrison talks about multiple contestants having ex-girlfriends speak out and more.
The Bachelor franchise has had a problem for some time now checking out the backgrounds of contestants. This season there were multiple contestants accused of having girlfriends while being in talks to join the show.
Find out why Chris Harrison thinks it's impossible to screen contestants for this and more.
Peter Weber and Jed Wyatt's ex-girlfriends spoke out against them
The two contestants made it to the final episode of Hannah Brown's season. However, both of them had ex-girlfriends speak out against them earlier this season.
Jed Wyatt's ex, Haley Stevens claimed they were still together when he left to join the show. "We spent the night together the night before he headed to L.A.," she told People. "He told me [the show] was just an obstacle and we'd be stronger on the other side because of it."
The singer did admit to Brown that he originally went on the show because it was an opportunity for his music career. However, he claimed that his feelings changed for her.
Later Peter Weber's ex-girlfriend, Calee Lutes spoke out. She told Entertainment Tonight they were "very serious and we felt very deeply for each other." Then they FaceTimed two days before Christmas when he ended things.
"I didn't understand why it was so urgent to end things so suddenly," she said. "I thought there was another girl, so I looked at his recent followers on Instagram, and noticed that a Bachelorette producer had recently followed him. I didn't think much of it at the time, but I knew there was something he wasn't telling me."
Chris Harrison said he dug into Weber's past
The host is well aware of Weber's ex speaking out. He said that he looked into the rumor.
"Peter is going to have a little explaining to do. I know more about Peter, just because I did some digging. Because some allegations were made in her claims that had to do with us and casting, so I was just curious so I asked around," he said according to Entertainment Tonight.
"In that regard, I'm less worried and less intrigued about Peter's situation. Because I know some truths that either I'll explain or Peter will explain."
Harrison said it's impossible to screen for these types of backgrounds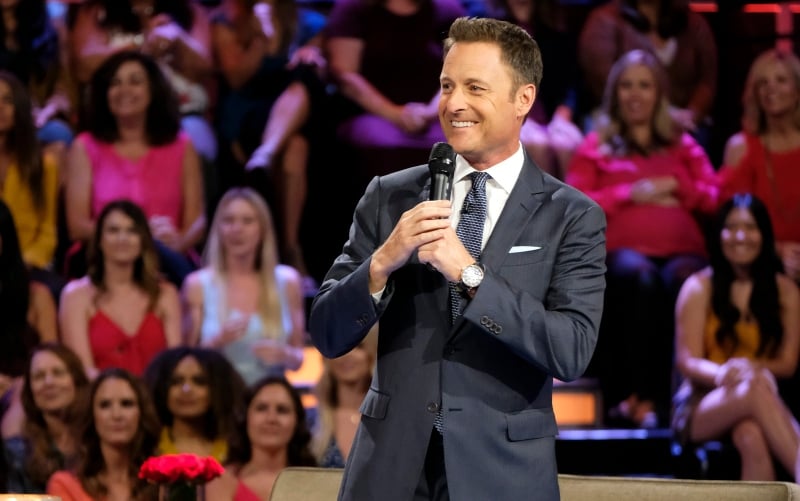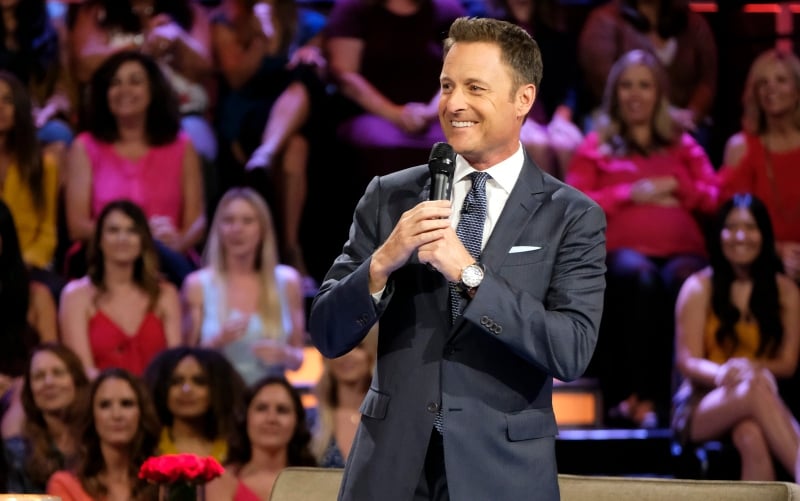 The host expects more people from contestants' past will come forward in the future. He talked about why that's the case.
"In the day and age we live in, this is something we're going to start dealing more and more with. And we already have. People come out of the woodwork all the time," he said on the Bachelor Party podcast.
"It really is impossible, because everybody has a background. You're doing a background check? You have a background. We've all dated — you're never going to go through 100 percent of everybody's lovers," he explained. "This is something we have to deal with, because our show is very real. The people on our show are real."
Hopefully, fans will learn more about Wyatt and Weber's past in the finale. It looks like this could be a reoccurring problem in the future seasons.