'The Bachelorette': Clare Crawley Claims She Wasn't Targeting Matt James With Her Shady Tweet
Fans aren't happy with The Bachelorette star, Clare Crawley. That's because they believe she was targeting Matt James with her tweet. Crawley now is addressing her tweets after facing some backlash.
Clare Crawley called out contestants of 'The Bachelorette'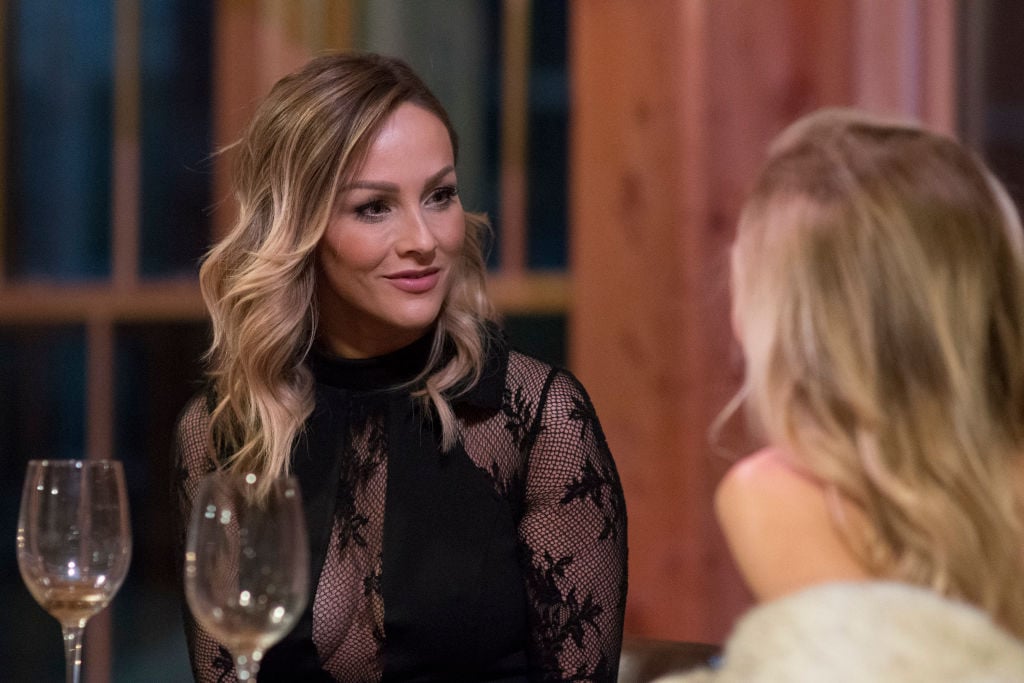 The star and fans of the show are often wondering which contestants go on the show to find love or fame. It looks like Crawley is already suspicious of many contestants.
"If you are doing interviews and creating Cameo accounts before you are even on my season… you are in it for the wrong reasons… #dontwasteyourtime," she tweeted on April 25. Crawley then added, "Respect the opportunity you've been given. Respect the rules. Respect me. @BacheloretteABC."
The reality star avoided dropping names with her tweets. However, fans assumed she was talking about James.
Fans assumed she was talking about Matt James
James is one of the contestants for the season who has been keeping busy during the break. He spent time with his good friend, Tyler Cameron as part of the Quarantine Crew.
He also participated in the NEOU's 12-hour Fit-A-Thon on April 23. The event was a fundraiser for healthcare workers during this time. James also has a Cameo account where he is charging fans $29 for a video. He is also working with ABC Food Tours.
Fans replied to Crawley's tweet angrily. "Matt doesn't need you to be famous or have a fan base. Lol. We all Stan Matt. But this honey, made us not Stan you!" wrote one fan.
Other people pointed out the goal of his interviews and Cameo. "So a man who breaks the rules to help kids in poverty during a pandemic isn't your thing??? Sorry I'm a teacher who is triggered by this selfishness..our kids need a rule breaker right now…" someone else tweeted.
Some fans even started talking about boycotting her season. Now she is responding to the backlash.
Crawley claims her tweet wasn't about James
James did post about the goal of his Cameo after Crawley's tweet. "For those of you who may have missed the message earlier this week, myself and Alex Bachman, my former teammate and current New York Giants wide receiver, pledged all of our Cameo earnings to the Robin Hood Foundation to fight this fight," he wrote in his Instagram Story on April 26, according to Us Weekly.
Olivia Caridi, from season 20 of The Bachelor, responded to Crawley's tweets according to Us Weekly. "Who is he???" she asked someone who commented on the tweet. Caridi then tweeted, "Y'all are acting like I'm supposed to be able to deduce this is about a certain person?"
Crawley responded with "You weren't supposed to deduce babe, it was about MULTIPLE men and a general thought I was having while we sit here in a real life crisis where someone's (everyone's) time + sincerity hold so much weight and value."
Fans still don't seem to believe Crawley. One wrote, "Nobody knows who is your other contestants instead of Matt, it was about Matt, you saw that nobody was on your side so now it's about multiple men. lol whatever. not buying it one bit. and why did you unfollow Tyler? It is weird."
Another person tweeted, "Don't act like it wasn't a call out at Matt James now that it didn't go in your favor. Yes we are in a real life crisis and MJ is doing a lot to help. All you've done is make him look bad for it."
It looks like some fans still aren't happy with Crawley. Time will tell how things will play out between Crawley and James on the show.