'The Bachelorette': Clare Crawley and Dale Moss' Social Media Is Totally Changing Fans' Minds About the Couple
When Clare Crawley ended her season of The Bachelorette early so she could be with Dale Moss, some fans of the show were doubtful about the relationship. Since Tayshia Adams has taken over the season, Crawley and Moss are now free to live their lives outside of the show. Thanks to the couple's social media activity, some fans of The Bachelorette have changed their tune about the pair.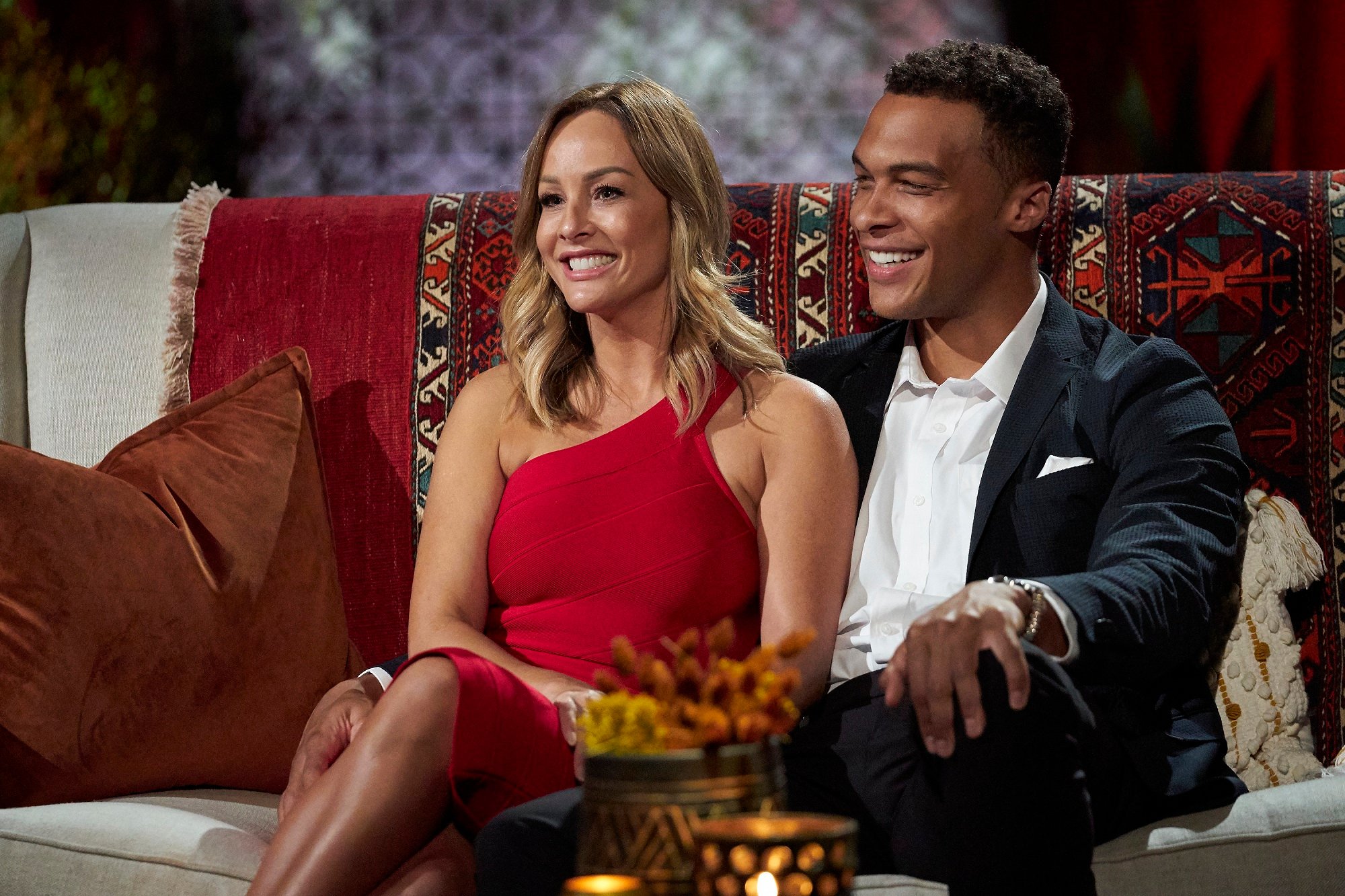 Clare Crawley and Dale Moss fell in love on the show
On The Bachelorette, the lead of the show typically spends several weeks getting to know all of the contestants. For Crawley, meeting Moss was love at first sight. In the fourth episode of the season, Crawley and Moss acknowledged their feelings for each other. At the end of the episode, Moss proposed.
While this may seem quick to some, Moss said he never had any doubts about proposing to Crawley when the couple appeared on Good Morning America.
"No, never a question," Moss assured viewers and Crawley. "I said from the beginning there was never a time I wouldn't be there for you, and my heart was so full I knew exactly what I wanted to do. So, never a second thought and if you see even in the episode we're so relaxed and we're so calm together, and we knew at that moment we were exactly where we were meant to be."
Some fans did not like Clare Crawley and Dale Moss
Despite the hype around Moss and Crawley's quick engagement, some fans of The Bachelorette were extremely cynical about the match. While on Good Morning America, Crawley spoke out about how the negative comments affected her.
"I'd be lying if I said it's been easy because I'm human," she told host Michael Strahan. "The things people say without knowing the full truth and without seeing exactly how things really happened and genuinely happened, it just blows my mind…"
Despite the negativity on her and Moss' social media pages, Crawley does not want to reciprocate that negativity.
"I just honestly want to send them love because I think hurt people hurt people," she said.
Fans have changed their minds about the couple
Since their time on the show ended, Crawley and Moss have traveled and gone house-hunting together. On social media, the two have shared videos and photos from their time together, and some fans of The Bachelorette think this has helped show the couple in a new light.
"It's changed my perception of Dale specifically. He's very stoic most of the time on TV, where I can see why everyone thinks he's not into her at all," a fan wrote on Reddit. "I can totally then see that same warmth he shows to Clare when they're 1:1, and it seems less fake."
Another fan wrote on Reddit, "I love seeing how playful they are together. It's nice to see something other than the sexual attraction the show focused on. They really seem to get along well."
"They have way more playful chemistry off screen. I'm rooting for them…," wrote a Reddit user.