'The Bachelorette': Clare Crawley and Dale Moss Are Reportedly Back Together After Ending Engagement 1 Month Prior
Clare Crawley finally had her long-awaited happy ending on The Bachelorette when Dale Moss proposed to her. She ended the show early because she was so sure at the time that Moss was it for her. Months after Moss proposed to Crawley, though, they broke up after only a short time together off-screen. But now the two are reportedly back on — read on to find out more about the on-again, off-again couple.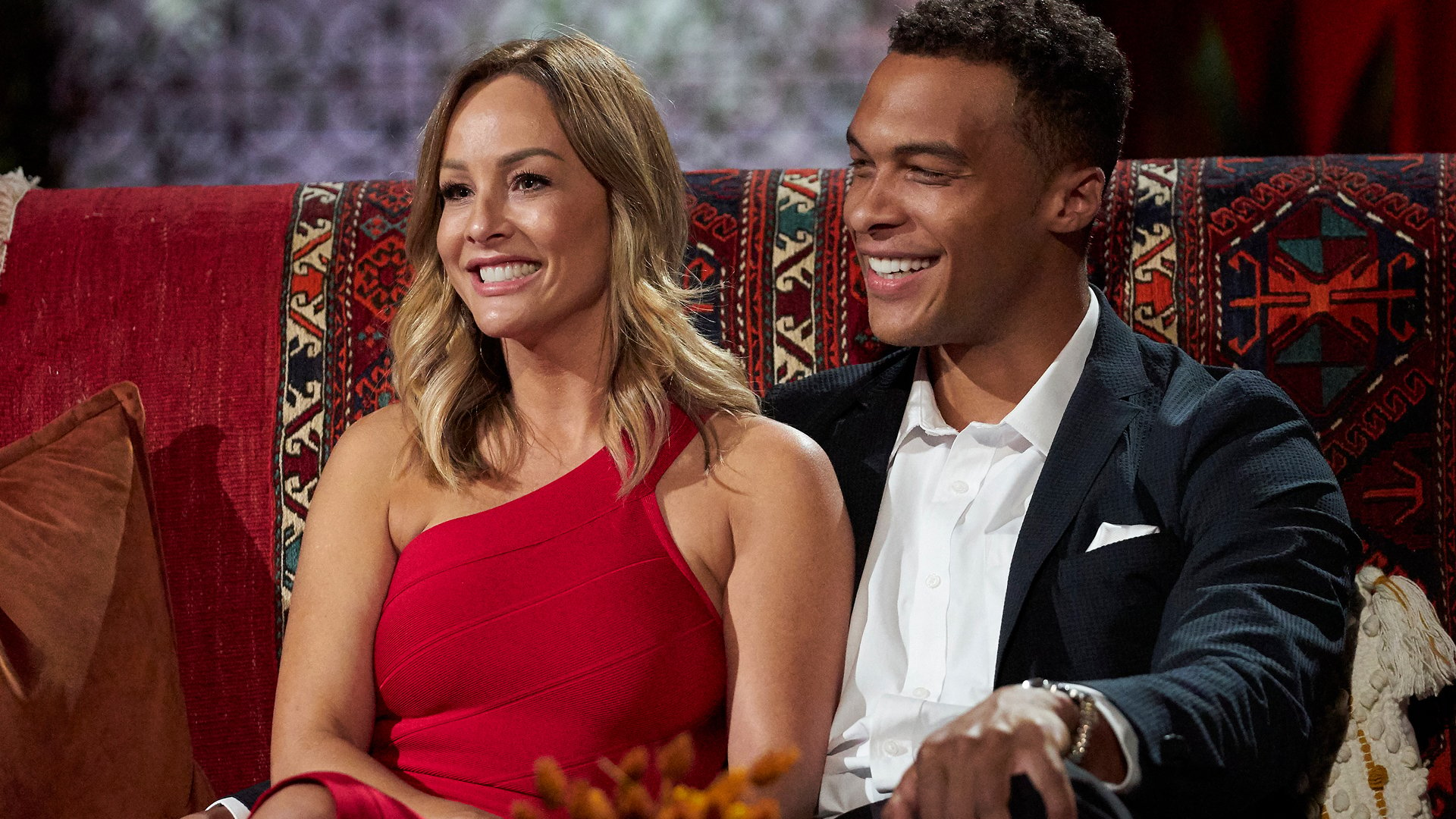 Clare Crawley and Dale Moss met on her season of 'The Bachelorette'
Crawley had been on many bachelor shows before finally becoming the franchise's lead in summer 2020. While her season had an extended hiatus due to the coronavirus outbreak in March 2020, the show returned to production in the summer.
While on the hiatus, Crawley got to take a look at her contestants' social media profiles. ABC had already released the cast information to the public. She liked what she saw in Moss, and from the beginning, Crawley expressed immediate interest in the New York model.
Crawley often found reasons to give Moss "extra time," until eventually, she realized she had to leave the show because she knew Moss was "the one." He seemingly reciprocated her feelings.
They got engaged in summer 2020 and broke up in January 2021
When Crawley decided to leave the show early, Moss proposed to her with a Neil Lane engagement ring. The couple dated off the show while engaged for months, before announcing in January 2021 that they had split up.
Moss shared the breakup news to his Instagram in a since-deleted post. Crawley reacted on her Instagram account on Jan. 21 with her own statement. Her words proved that Moss blindsided her with his breakup post.
"I was made aware of a 'mutual' statement at the same time you all were, so I've needed time to digest this," Crawley wrote in her post. "Speaking for myself, my intentions with this relationship have always been very clear, so the truth is I am crushed."
However, even though it appeared things were definitely done between Crawley and Moss at the time, the two reality television stars have rekindled their connection.
Clare Crawley and Dale Moss are reportedly back together
Crawley and Moss appeared together in Venice, Florida in mid-February. After Crawley and Moss were spotted in Florida together, rumors swirled that the two are giving their relationship another try.
"Dale has been pretty secretive with friends when they're asking if he's back with Clare, but it's obvious to everyone that they're back together," a source told Us Weekly. "They're just figuring things out and enjoying spending time together."
The two have yet to officially announce that they've reunited, but the pictures of the pair show that there is definitely more to their story together.
For now, Matt James' journey to love is currently happening on The Bachelor, airing on ABC on Mondays at 8 p.m.