'The Bachelorette': Some Fans Are Hoping Clare Crawley Will Be Recast
When Clare Crawley was announced as The Bachelorette, fans of the franchise (per usual) had a myriad of reactions. Some people were pleased as they remembered Crawley from Juan Pablo's season of The Bachelor and the first two seasons of Bachelor in Paradise and The Bachelor Winter Games.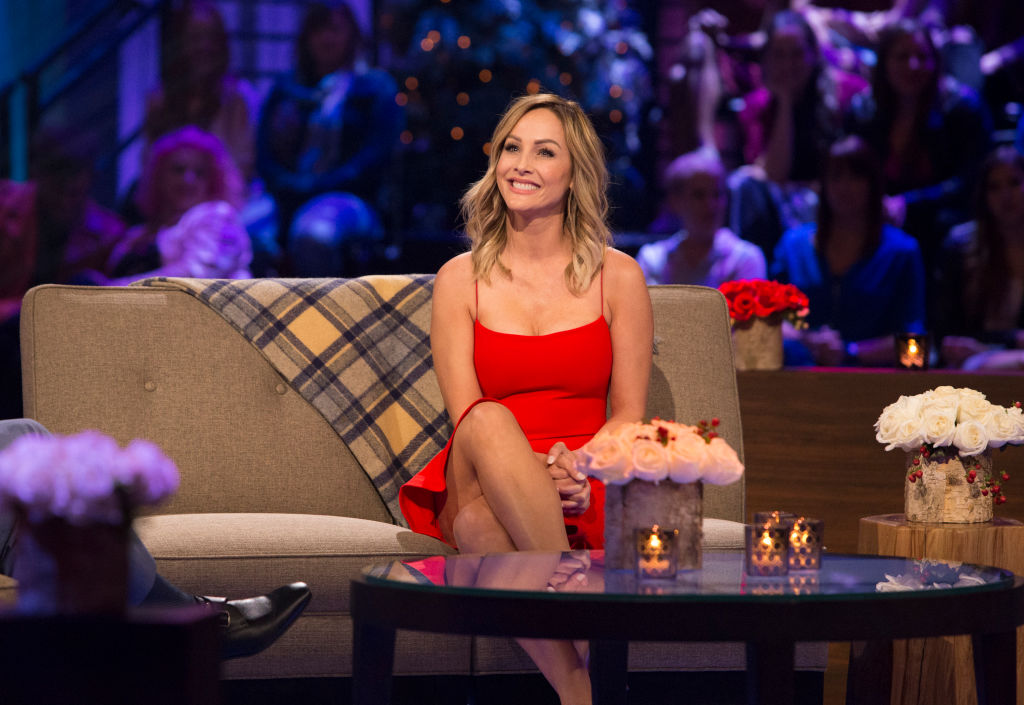 Others, however, thought that she'd been given more than enough opportunities to find love in the franchise and wished that the producers would have gone for a fresher more diverse choice like Tayshia Adams. And, of course, some people had no idea who Crawley was since she's been gone from the franchise for so long.
Filming for 'The Bachelorette' 2020 has been postponed
It's rare that Bachelor Nation is collectively pleased by the choice of The Bachelorette. While Crawley didn't seem to be fans' first pick, some were willing to give her a chance. However, as time has gone on, even those who originally supported her are hoping that ABC producers change their mind and recast her. Thanks to the coronavirus (COVID-19) pandemic, many of Crawley's contestants have been recast, so it's not outside the realm of possibility that she, herself, could be recast.
At 39, Crawley is the oldest bachelorette in the franchise's history. Many fans were excited because they felt the show would draw a more mature crowd especially after Peter Weber's dumpster fire of a season. But, as Crawley was a rogue choice, many of the contestants previously cast for her show were in their early 20s. Although Crawley stated she was willing to date men of all ages, coronavirus gave producers an opportunity to cast men who were more on par with where Crawley is in her life.
Contestants and venues are changing
Crawley's season of The Bachelorette will be unlike any others. There will be no hometown dates or international excursions. In fact, every day it seems as if fans of the show are getting new info about how the season will be drastically different. These constant changes are leaving some fans wondering if Crawley's season will even happen.
Some fans are hoping that producers will skip Crawley's season altogether and head straight to Bachelor in Paradise. Others hope that the additional time off from filming will give the producers an opportunity to recast the role of The Bachelorette all together.
Some fans want producers to recast 'The Bachelorette'
"I kinda hope this lull gives them enough time to seriously consider recasting for the lead," one fan of The Bachelorette wrote on Instagram. "I honestly want them to pivot to someone else anyway. Corona or not. Ship has sailed for me. Ten years ago," another person added, citing that Crawley has had her opportunity to find love in the franchise. "I hope they reconsider her casting. I ain't watching her season," one person added.
But where is all the hate coming from? Many people, who previously supported Crawley as The Bachelorette, are upset about her recent tweets seemingly directed at Matt James. James is Tyler Cameron's best friend and has a following of his own. He, like Weber, has created Cameo account for charity and Crawley had a lot to say about it. She stated that he was going on the show for the wrong reasons and insinuating that he disrespected her.
Clare Crawley is facing backlash
Of course, when Bachelor Nation called Crawley out and sided with James, she began to walk her comments back. She stated she was talking about multiple men, but fans noted that James was the only contestant with a Cameo and she's also unfollowed Cameron on Instagram. This caused even those who were originally on board with her as The Bachelorette to change their tune.
Fans take Matt James' side
"I don't care for her anymore especially after her tasteless tweets," one person wrote. Other fans of The Bachelorette are simply hoping for an abbreviated season. "I'd be okay with a new format and making it a quick season since I don't think they will recast. After she basically called out Matt, I'm over her," another person added. Personally, we think the producers are more likely to cancel the season rather than recast, but only time will tell how it all plays out.