'The Bachelorette': Chris Harrison Just Hinted That Clare Crawley's Season Might be Canceled-Has That Ever Happened Before?
Times are uncertain in the world of The Bachelor. And not just in the usual way where the lead is having trouble choosing between two women (looking at you Peter Weber.) As the world shuts down in an effort to slow down the spread of the Coronavirus, many shows have stopped production to protect everyone involved. The Bachelor franchise is also taking precautionary steps. But what does that mean for Clare Crawley's season of The Bachelorette, which is right around the corner?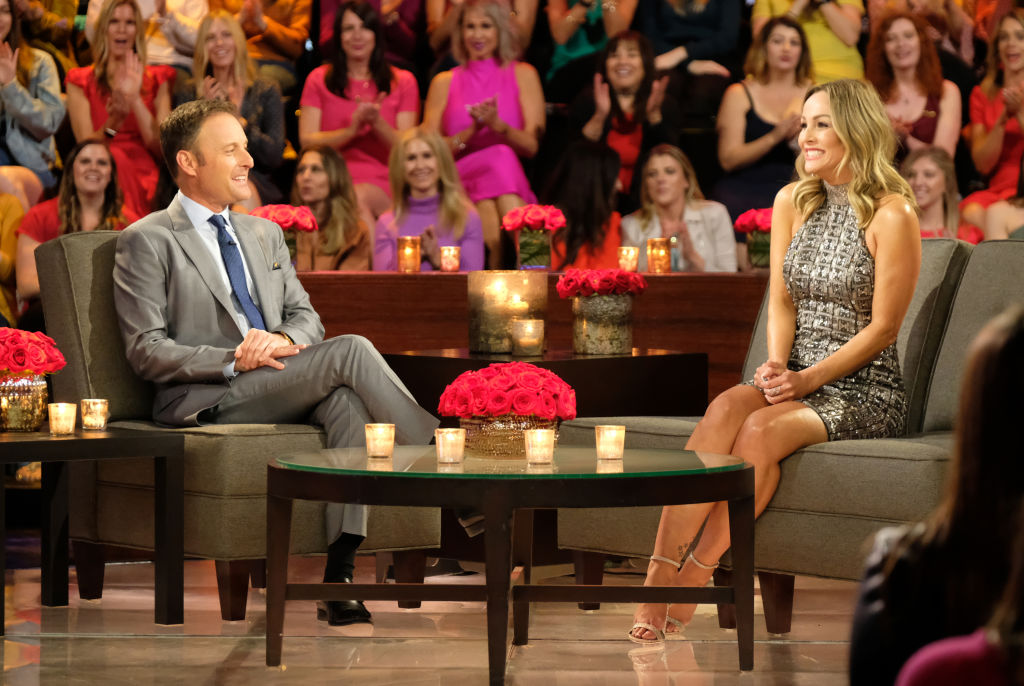 Who is Clare Crawley?
Newer fans of the franchise may not know who Crawley is. We first met Crawley on Juan Pablo's season of The Bachelor. She made it to the final two but ultimately didn't get chosen. When Pablo broke up with her, she gave one of the most iconic speeches in Bachelor history.
After mending her broken heart, Crawley appeared on two seasons of Bachelor in Paradise but failed to find love on either one. She, then, went on Bachelor Winter Games and actually ended the season engaged to Benoît Beauséjour-Savard. The two later broke up.
Is Clare Crawley's season canceled?
Right now, ABC has only confirmed that this season will be postponed.
"Well hello!" Crawley wrote on Instagram. "Talk about most dramatic season ever! In all seriousness, Everyone's health is the most important priority at this time, and as I'm sure you've heard, we are pressing pause for now on filming The Bachelorette. 🌹 We are taking it day by day and even hour by hour as this is so unpredictable. All I know for sure is that my heart is so full from all the love and support this far, and am still so excited for my journey to begin! I've waited 38 years for these moments, what's a little bit longer, right!"
But Chris Harrison's statement on the matter hinted to the fact that Crawley's season may not be filmed at all.
In an IGTV video, Harrison said that after two weeks they would reassess to see if filming could even continue at all.
"To my friend Clare, you're still my Bachelorette, and hopefully we're still going to have the opportunity to help you find love and make this work," he said.
Has a season of 'The Bachelor' or 'Bachelorette' ever been canceled?
We are now on season 25 of The Bachelor and season 16 of The Bachelorette. During the entire run of the show, a season has never been canceled.
However in 2017, season four of Bachelor in Paradise stopped filming for two weeks after a producer claimed that Corrine Olympios may have been sexually assaulted during filming. After an investigation, Warner Bros. determined there had been no foul play but implemented strict rules on contestants to ensure that nothing of the sort ever happened again. Now, if contestants want to have sex in paradise, they have to both give consent to a producer.
The show ended up airing just a week after its original date.
Colton Underwood also threatened to quit his season and ran away from the cameras after his choice, Cassie Randolph, said that she was going to send herself home. Production was eventually able to calm him down and continue on with the season.