'The Bachelorette': Clare Crawley's Season Might Already Have a Villain
As we wrap up Peter Weber's season of The Bachelor, fans are looking forward to a new, mature season of The Bachelorette. Good Morning America announced last week that Clare Crawley is the new lead on the show, and fans are pleasantly surprised. 
Since she is older, they are hoping that the cast will show maturity in comparison to Weber's group of catty Instagram influencers. However, The Bachelor producers are hard at work making sure viewers still get that drama they crave. It looks like Reality Steve spoiled who the first villain of Crawley's season might be.
[Warning: The Bachelorette Season 16 casting spoilers ahead]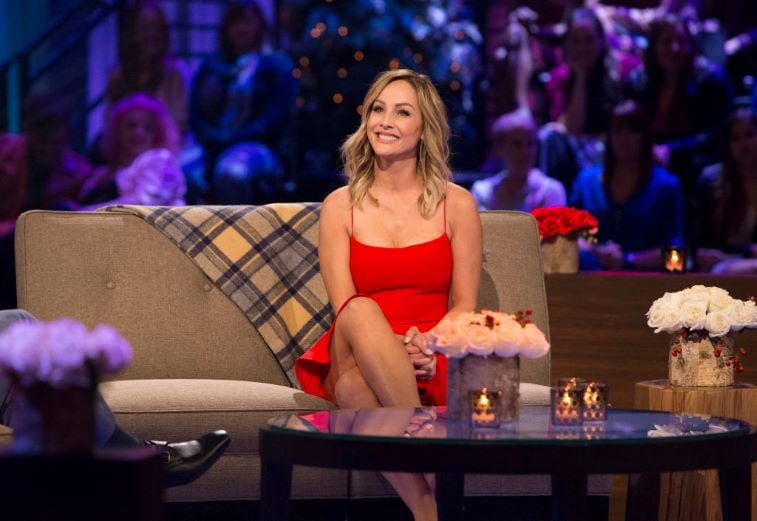 Who did Reality Steve reveal as 'The Bachelorette' Clare Crawley's first contestant?
On Friday, Mar. 6, 2020 Reality Steve shared footage of a young man shooting his intro video at Crystal Pier in San Diego. The 28-year-old track star from Azusa Pacific University — Cameron Duffy — is from San Diego, CA.
Steve included a few screenshots of the contestant's Instagram account as well. The producers of the show have all cast members switch their accounts to private before they come out to film. Then, they switch back to public once the show airs.
A few things that Reality Steve dug up include that Cameron loves; tacos, drinking, cheeseburgers, and riding his bike shirtless through San Diego. He is a real estate agent with Colliers International.
Is Cameron Duffy' The Bachelorette' Season 16's villain?
At first glance, fans thought Cameron seemed a little immature for Crawley. However, the Instagram account titled Bachelor Clues did a little more digging. What he found was disturbing, if it's true. Below is a link to the findings of some inappropriate posts that Cameron (cdduffy911) allegedly liked on Instagram.
"A true gentleman holds the door for his woman; then he smacks her ass," reads one of the posts that Cameron liked.
Fans took to Reddit and Instagram to express their outrage over the findings of Bachelor Clues. The other items were even more inappropriate. One photo is of a child locked in a cage. The caption indicates that they will not let the boy out until he's ready to play sports.
What do fans think of Clare Crawley and Cameron Duffy together on 'The Bachelorette'?
"Yeah, I figured right away this guy was cast to be a villain," one Reddit user wrote. "Hopefully, he'll go home quickly before too much drama. That cage meme, wow."
Fans are hopeful that Crawley will realize early on that Cameron is the villain and send him home.
"[The producers] love the drama-instigators, not calm, level-headed people," another fan added. "But that baby in a cage is way over the line! Ugh."
However, other fans comment that the producers cast people who are going to cause drama on purpose. No matter why he was cast, fans will find out if he is the villain pretty quickly when The Bachelorette begins on May 18, 2020.
Read more: 'The Bachelor' Franchise 2020 Spring and Summer Lineup in Chronological Order with Cast Predictions